How To Help Dementia Patients!
BBC Earth
|
November - December 2019
By 2025, the number of people living with dementia in the UK is expected to exceed one million. What can be done to help them? New research shows that having a job and getting involved in creative projects could be the answer…
So far, so normal. What waitress or waiter doesn't forget the odd detail on the menu? In fact, our whole meal has been completely hitch-free. Nothing amiss, no spillages… not bad going for a place that calls itself The Restaurant That Makes Mistakes.
This is no ordinary restaurant. It's run by Michelin-starred chef Josh Eggleton, and all 14 of his chefs and waiting staff are volunteers living with dementia. The pop-up restaurant is the brainchild of CPL Productions, which is filming a Channel 4 series looking at how people with dementia might benefit from staying in work. Celebrities such as Downton Abbey's Hugh Bonneville have already stopped by for a slap-up meal.
I tucked into mushrooms with lovage, followed by ox cheeks with gratin, then finished off with the aforementioned ice cream. If I didn't know in advance – and turned a blind eye to the TV camera lurking behind a curtain – I'm not sure I would have noticed anything different about this restaurant.
The volunteers have certainly risen to the challenge. But it hasn't all been plain sailing. "It's been stressful, because I've had good days and bad days," Joy tells me. "On a bad day, I can't think straight, my head is foggy, and everything I do takes 10 times longer. To actually plan anything some days is impossible. Other days, I can get through and enjoy every moment. Today is a positive day."
NEW PURPOSE
Some 850,000 people are estimated to be living with dementia in the UK, and that's expected to rise to two million by 2050. Most of us probably know, or have known, someone with dementia. But we may not understand the difference between dementia and, say, Alzheimer's disease. Dementia describes the symptoms that someone experiences as a result of a brain disease. Such symptoms can include memory loss, mood and behavioural changes, and difficulties with thinking, problem-solving and language. More than 100 diseases can cause dementia, each with slightly different symptoms.
The most common cause of dementia is Alzheimer's, which is what Joy has been diagnosed with. After diagnosis, she had to give up her job working in care. "Having looked after people with dementia, I knew exactly what I could be facing," she says.
Joy is not alone in losing her job in the wake of her diagnosis. Of the 40,000 people with dementia in the UK who are under the age of 65, only 18 per cent carried on working after they were diagnosed. By 2020, one-third of the UK workforce will be 50 or over, and many will go on to develop some kind of dementia. Rather than having to leave their job, could these people be better integrated into their workplace? One of the goals of the Channel 4 series is to encourage employers to take on staff with dementia, or keep current employees after a diagnosis.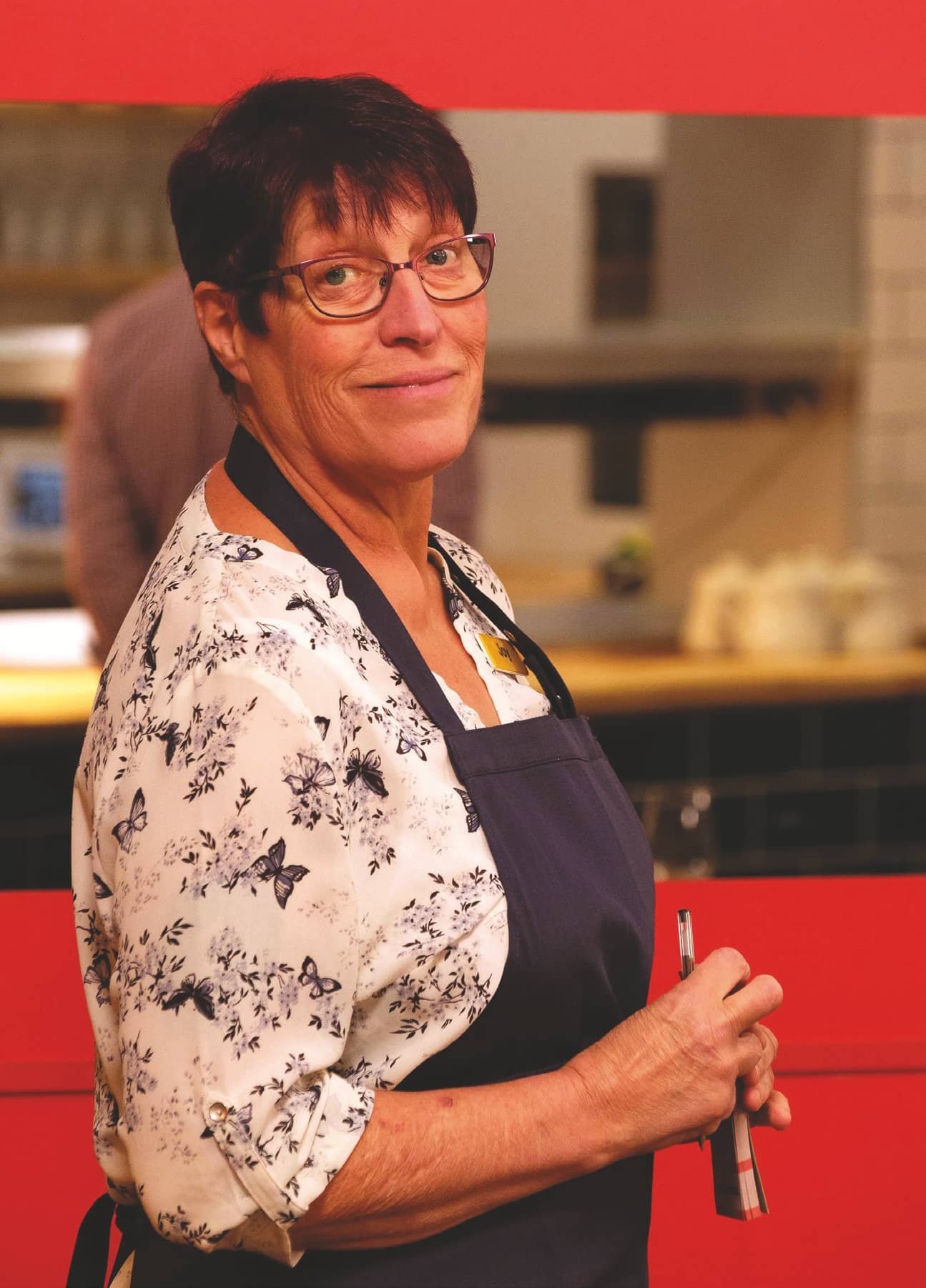 You can read up to 3 premium stories before you subscribe to Magzter GOLD
Log in, if you are already a subscriber
Get unlimited access to thousands of curated premium stories, newspapers and 5,000+ magazines
READ THE ENTIRE ISSUE
November - December 2019