LETTER FROM NORMANDY: THE LEGACY OF THE LONGEST DAY
Archaeology|July/August 2020
More than 75 years after D-Day, the Allied invasion's impact on the French landscape is still not fully understood
United States Army Air Forces 2nd Lt. William J. McGowan was 23 years old when he died near the village of Moon-sur-Elle in northern France. McGowan had grown up in the small town of Benson in western Minnesota, where he loved to ski. He attended Benson High School, St. Thomas Military Academy, and then the Missouri School of Journalism, where he received his degree in 1942. He worked as a journalist and editor, first for the United Press news service in Madison, Wisconsin, and then for his hometown paper, the Swift County Monitor-News, of which his father was the editor and publisher.
In 1943, McGowan was called to Eagle Pass Army Airfield in southern Texas for training. In December, he earned his pilot's silver wings and his commission. A month later, he moved on to Harding Airfield in Baton Rouge for flight training on the P-47 Thunderbolt, the beloved workhorse of World War II American aviation. There he married Suzanne "Suki" Schaefer of Winona, Minnesota, and two months later was sent to England aboard Queen Mary. On May 15, he joined the 391st Fighter Squadron, 366th Fighter Group. Between May and June 5, McGowan made 10 sorties and flew four combat missions.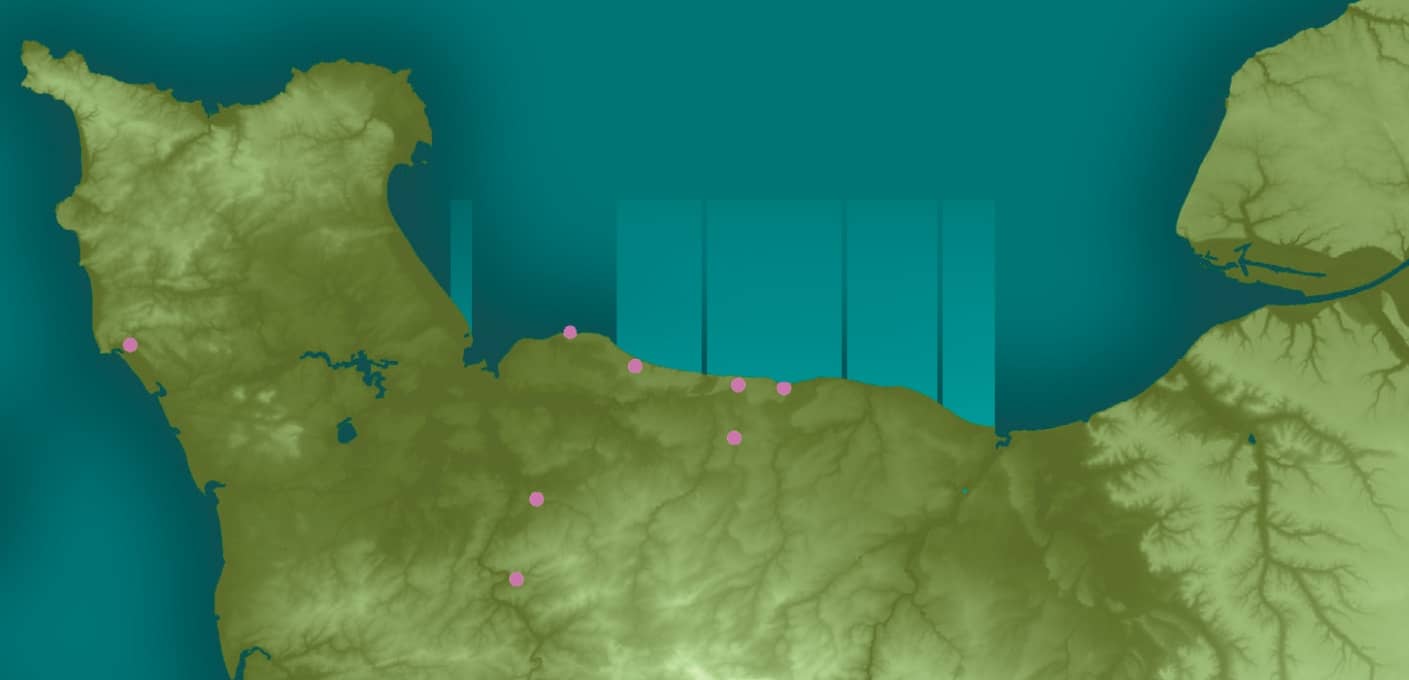 At 3:15 p.m. on June 6, 1944, D-Day, McGowan set out from Royal Air Force Thruxton in Hampshire in southern England on a mission to target the Lison train station and enemy convoys moving northeast toward Bayeux. According to the Missing Air Crew Report given by his wingman, Flight Officer Paul E. Stryker, the next day, after they seized "a target of opportunity" and dropped their fragmentation bombs on a passing German train, McGowan's Thunderbolt was hit by antiaircraft fire at 500 feet, too low for him to safely parachute from his plane. "I was taking evasive action and about 1000', I noticed his plane was in flames and was going into a spin," relayed Stryker. "He spun it to the ground and the whole ship burst in to flame."
Three years later, a team from the American Graves Registration Command (AGRC) visited an area where French civilians described having seen a downed aircraft burning for a full day in a field near Moon-sur-Elle. The AGRC team removed pieces of the wreckage, some of which was embedded up to four feet in the ground, and identified the plane as McGowan's using a serial number on one of its machine guns. Tiny pieces of charred human remains villagers had found in 1944 and buried under the plane's propeller had disintegrated. The villagers had also located McGowan's dog tags, and had given them to American troops setting up antiaircraft batteries in the field. McGowan was declared unrecoverable and the AGRC recommended "no further action be taken."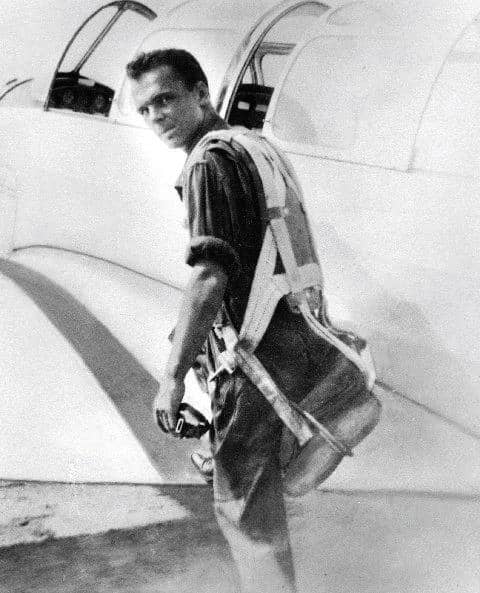 But, more than 60 years later, on a return trip to Moon-sur-Elle in 2010, a team from the Joint POW/ MIA Accounting Command (now the Defense POW/MIA Accounting Agency, or DPAA), resurveyed the wreck site, reinterviewed witnesses, and found additional aircraft debris. Upon learning that the land where the crash site is located had been put up for sale, DPAA recommended that it be excavated and invited archaeologists and students from the forensic aviation course at Nova Scotia's Saint Mary's University to Normandy. During their one-month field season in the summer of 2018, the team excavated 861 square feet of cornfield, where they unearthed human teeth, small pieces of bone, fragments of aircraft, 350 .50 caliber projectiles and casings, and an Army Air Corps offcer's collar insignia pin. Using the pin and dental records, the remains were eventually identified as McGowan's. And, while the effort to identify missing World War II personnel in all theaters continues, much depends on testimony of eyewitnesses, few of whom survive, and such successes, particularly in the European Theater, are rare.
The archaeology of D-Day and the Battle of Normandy is not confined to a search for downed aircraft and missing persons. Given the colossal military, engineering, and personnel scale of the D-Day landings and the subsequent battle for France that raged for 80 days until the liberation of Paris on August 25, vast amounts of evidence of men and materiel survive for archaeologists to explore and document. Concrete gun emplacements, bunkers, and batteries of the Atlantic Wall still pepper the battlescarred coastline and fields of Normandy, and rusted amphibious vehicles that sank or were stranded before reaching Omaha Beach still lie in the Bay of the Seine. Artifacts including tanks and jeeps, tins of food and tubes of shaving cream, weapons, ammunition, and helmets are collected in the museums that dot the Normandy shoreline, the buildings' large glass windows framing views of the bay and beyond, to England. And tens of thousands of soldiers and civilians are buried in the region's cemeteries, and some, perhaps many, still lie in its rich soil.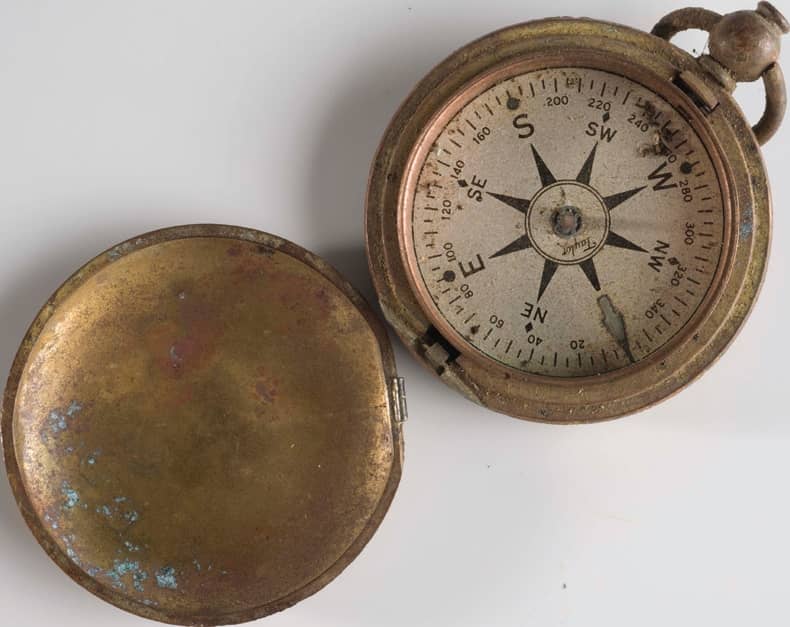 The landscape, too, provides archaeological evidence of the campaign. Individual foxholes and millions of bomb craters pock the forest floor of the woodlands where the Germans set up their supply depots. Disjointed remnants of the artificial harbors at Arromanches and Saint-Laurent-sur-Mer jut from the bay, especially at low tide. And there is even evidence of D-Day in the sands of Omaha Beach. On that six-mile stretch of light-gray sand, where 34,250 American troops landed, researchers have identified shrapnel as well as iron and glass beads created by munitions explosions nearly eight decades ago, minuscule pieces of evidence of the cataclysmic events of that day.
You can read up to 3 premium stories before you subscribe to Magzter GOLD
Log in, if you are already a subscriber
Get unlimited access to thousands of curated premium stories and 5,000+ magazines
READ THE ENTIRE ISSUE
July/August 2020