The Transforming Face Of Villages In North East
neScholarVolume 3, Issue 4 2017
A man, riding a bullock cart on a muddy, cow-dung laden road with paddy fields and greeneries all around, directs the bullock, hurr hurr tete tete into his house.
His thatched house is small and cosy. In his little land, he grows seasonal vegetables, beautiful marigold and banana trees. There's a small pond within the boundary of his compound that serves as a source of all water requirements – washing, cleaning, bathing, gardening, etc, etc. Then, there are poultry family happily loitering with a care free attitude within the premises, which is guarded by a gate made of bamboo poles. Fishes, on the other hand, enjoy a world of comfort in the pond eagerly sneaking out to have a look at what's happening above the aquatic world. This is a scene of a village where I have grown up, and this is what I have assumed for every village in Manipur.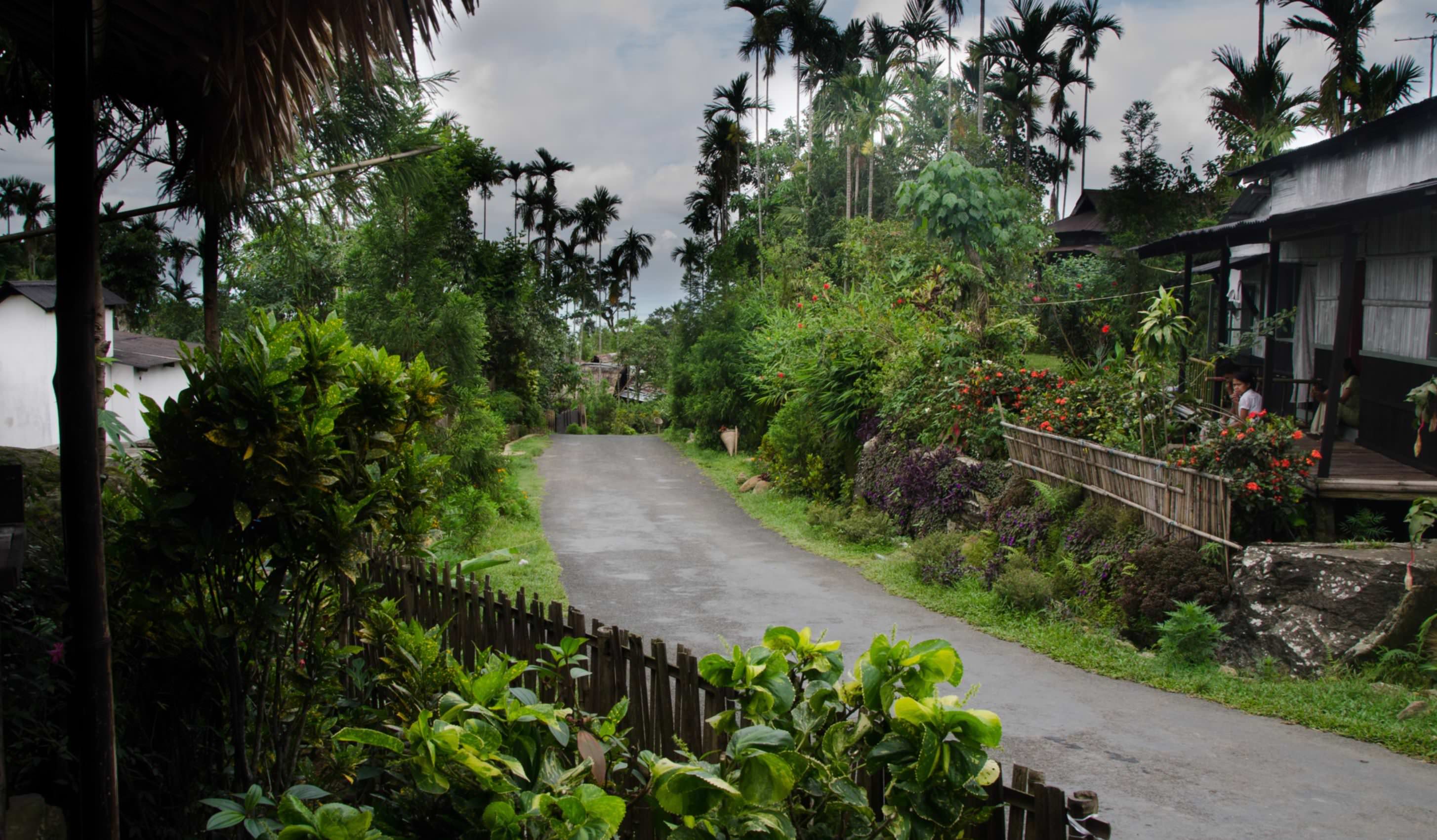 Mawlynnong, God's own Garden
However, I was awestruck and my whole idea of village goes for a toss when I visited Mawlynnong, a small village nestled in the East Khasi Hills of Meghalaya, about 3 hours drive from Shillong. It does amuse me a lot that a village earns world recognition only because of one reason – Cleanliness. All the media and travel channels rushed to the region to cover its story and uniqueness. And after reading about it, I also landed at Mawlynnong, which was conferred the'Cleanest Village in Asia' in 2003by Discover India.The title is an outcome of community based eco-tourism initiative.
After leaving behind many worth-capturing places, and passing through several kilometres of winding bamboo-lined narrow roads, I reached the welcome board that reads 'Welcome to God's own Garden' making me even more curious. The pucca roads, bamboo garbage bins, creatively manicured blooming gardens and trees all around – the colourful village laid out its arms wide to give me a royal welcome. There are many small restaurants serving tea, snacks, and local food. Home-stay facility is also available.
You can read up to 3 premium stories before you subscribe to Magzter GOLD
Log in, if you are already a subscriber
Get unlimited access to thousands of curated premium stories, newspapers and 5,000+ magazines
READ THE ENTIRE ISSUE
Volume 3, Issue 4 2017