OH CLUCKY YOU!
Yorkshire Life|June 2020
The humble egg has proved itself a hero of the food chain with hens now sought-after pets. We meet the Yorkshire people re-homing the girls
They say that, in times of crisis, you find out what matters most. And, as the coronavirus pandemic provoked panic buying throughout the nation's supermarkets, it seemed what mattered most was pasta, toilet roll, tinned tomatoes, bread, and eggs. The idea of running out of any of them was, frankly, worrying. For many of us, it was the first time we'd given much thought to the supply chain – how did those tinned tomatoes come to be on that supermarket shelf? And how long would it take for more to arrive? The same can't really be said for eggs, as hen welfare and the egg farming industry have been under scrutiny for years. We're used to seeing the terms 'free-range', 'organic', and even 'happy' on our egg boxes, suggesting our eggs all come from hens living the loveliest of lives.
However, hen welfare is a complex issue, as Jane Howorth MBE, who founded the British Hen Welfare Trust (BHWT) 15 years ago, explains. 'There's still a lack of understanding about the different commercial systems and what caged, barn, free-range or organic eggs actually mean for the hen herself. People are surprised to learn that millions of hens are still kept in colony cages in the UK and that barn hens do not have access to outdoor space. We try to educate the public about what they are buying and how they can influence hen welfare by choosing only free-range eggs.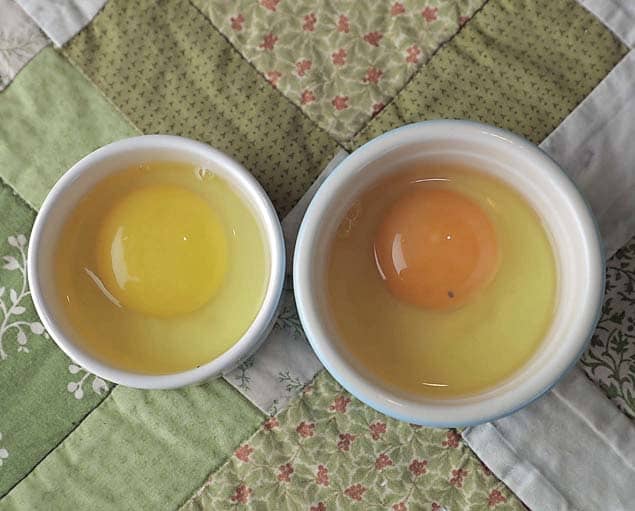 'Welfare varies hugely from farm to farm but, as a general rule, the smaller the flock, the higher the welfare. Small, free-range farms should be able to offer more space so hens can practice their natural behaviors and don't have to compete for access to food and water.'
You can read up to 3 premium stories before you subscribe to Magzter GOLD
Log in, if you are already a subscriber
Get unlimited access to thousands of curated premium stories and 5,000+ magazines
READ THE ENTIRE ISSUE
June 2020