Doing it differently
Yorkshire Life|June 2020
We've all had to learn to live life at a distance in the past few weeks. Yorkshire folk tell us what they've learned from lockdown
The foodies
TOMMY BANK's chef director at Black Swan Oldstead and Roots York 'This time of year is always busy on the farm. We'd be getting lots of seeds in the ground, with eight to ten people working full-time. Because of social distancing, we've had to scale right back, but we don't want to get to summer and have no produce. You can't just turn a farm off and on again.
'We've branched out into delivering 'ready meals', for want of a better term, to a small radius around the restaurant. On top of this, we're creating 100 meals a week for the NHS, things like homemade granola and compote or macaroni cheese. There's only one chef in the restaurant each day. Some have been furloughed, but have volunteered to work.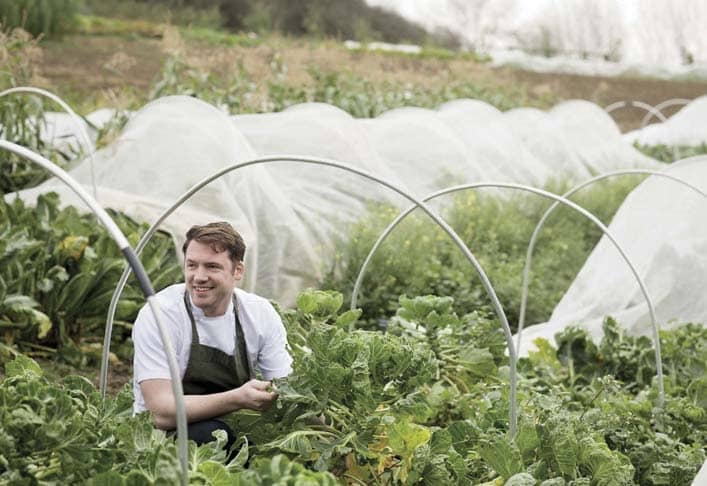 'I haven't had a day off since this all started. The food boxes and hospital meals are sent out on Fridays and Saturdays, so the week is geared around this. The supply chain is difficult and there are longer lead times, but many are willing to donate produce. I feel sorry for asparagus farmers, as this has fallen right in their season (we've been using Spilman's asparagus in dishes like asparagus tart and asparagus and pancetta macaroni cheese).
'Things may never be quite the same, but the businesses that are willing to change and evolve will survive. Did I ever think I'd be doing takeaway boxes? Never! But I've quite enjoyed it. blackswanoldstead.co.uk rootsyork.com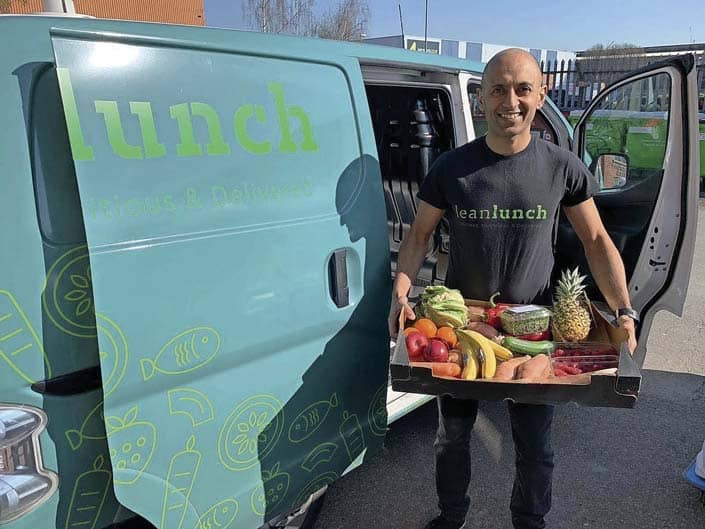 SAT MANN owner of Lean Lunch, a meal and food delivery service in Leeds
'Normally we deliver healthy lunches to companies in and around Leeds, but with the vast majority of offices closed, we had to rethink our business model. The panic buying in the supermarkets proved food was going to be an issue, so we looked into providing fresh fruit and vegetables to people's homes, and within two days we had launched the service. Eating well is one of the only things we can control at the moment and home delivery is something we'll think about longer term.
'The pandemic has taken away some of the focus on the environment, but it is important to get it back on track. Air quality has improved, but plastic waste is through the roof. We want our business to be sustainable, eliminate waste, use compostable packaging and electric vans for delivery. We have seen what a small shortage in food looks like and the optimist in me hopes we'll use this terrible situation to learn something about the importance of food.' leanlunch.co.uk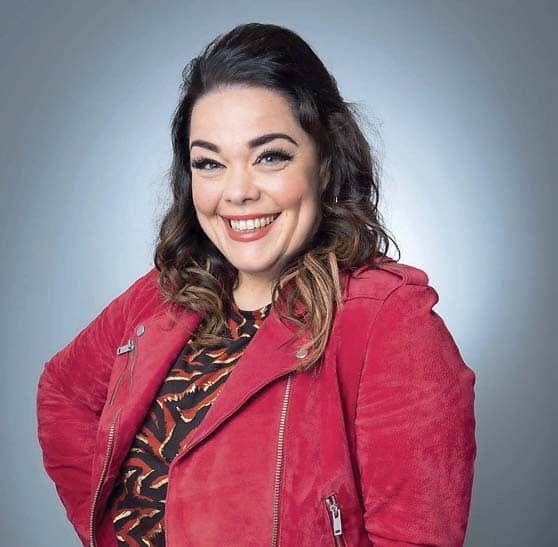 The entertainers
LISA RILEY Emmerdale actor '
My main home is in London, but I am isolating in Leeds, with my fiancé Al. I was recently counting up all the jobs on my CV and realized I've worked and lived in Leeds the most throughout my career – eight years when I was first on Emmerdale, then five years on Fat Friends and I have been back on Emmerdale, playing Mandy Dingle, for almost a year. It's never boring in 'Mandy Land'!
'I would normally be filming Monday to Friday, but the studio has stopped filming. We currently have enough episodes to be transmitted three times a week until early summer. Soaps are the lifeblood of the UK; the British audience has such a massive connection with them and they want us back in their living rooms each night. Trust me, they tell me every time I go to the supermarket!
'I've been using my extra time to try to learn the flute. Al is a musician and we have all the instruments around the house. I thought with the flute being so small I could fit it in my work bag and keep trying after lockdown. Currently it's not going that well!'
Emmerdale is on ITV1, Monday, Wednesday and Friday at 7pm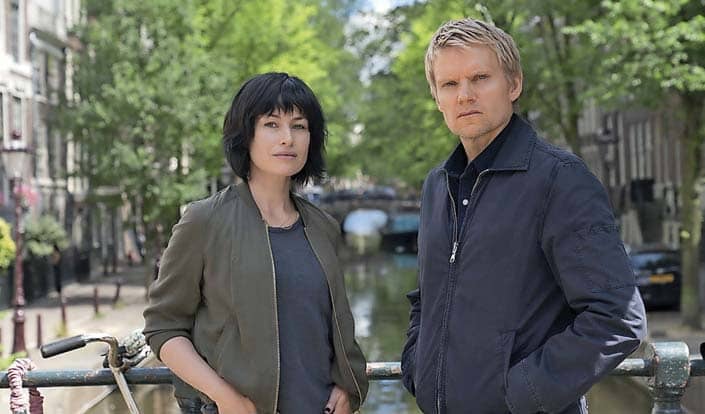 MAIMIE MCCOY actor from North Yorkshire
You can read up to 3 premium stories before you subscribe to Magzter GOLD
Log in, if you are already a subscriber
Get unlimited access to thousands of curated premium stories and 5,000+ magazines
READ THE ENTIRE ISSUE
June 2020