H'Hen Nie: The Most Beautiful Girl Of The World Who Lives Next Door
Vietnam Heritage
|
April - May 2019
She was Miss Vietnam 2017, a top 5 finalist in the Miss Universe 2018 contest, and Missology Timeless Beauty 2018.
That should be enough to describe the head-spinning success of this glamorous Ede girl in global beauty pageants. However, none of that changed her mind a bit. H'Hen Nie just wants the world to regard her as a daughter of the highlands, no more and no less.
Hello Hen, congrats on having excellently accomplished your Ambassadorial duties at the Buon Ma Thuot Coffee Festival 2019. How do you feel?
The Coffee Festival didn't promote just coffee. More signigicantly, it promoted Dak Lak Province and called for investment, etc. The festival must have been inspiring, so that every coffee grower thinks about quality organic coffee, about having his or her own brand name. The positive thing is that now we have an environment for self-development, and the young people dare set a goal of doing business.
I am truly proud of having been Ambassador for many festivities. It was an eye-opening experience. As a child, every time I had a chance to come down to the six corners (Ban Me Thuot downtown - interviewer) I couldn't help but feel bewildered, finding everything so overwhelmingly beautiful. And now I parade with people there to promote coffee and tourism for our province. That made me so happy.
Everybody in the province is your fan and wants to selfie with you. How does it feel?
Well that's what fans do. I think it a bit clumsy. I'd rather someone else take my picture for me while I relax and make a good pose. I'd prefer to make it easy, and go slowly so that everybody has time to enjoy and look good in the pictures taken. But people rush too much. They don'teven hold the cellphone properly, and some even make grimaces, and the photos taken are generally unclear. My face sometimes is not captured entirely. The guards are really having a hard time restraining the crowd. Coming home and being so warmly welcome is great, but I would like to have more time to really talk to people.
At the moment, besides the Coffee Festival do you have time for any other community projects?
Women, children and education are the areas I am interested in most. Right now I am Ambassador of the Vietnam Women's Association in the "Year of Safety for Women and Children 2019" program. It gives me a chance to meet extraordinary women. They all consider me as a little sister in the family and share with me precious knowledge about work and life. Through the program, I learn about so many issues women face such as breast cancer, domestic violence, and being trafficked to other countries etc.
I am currently also Ambassador for Room-to-Read program, which builds libraries for primary schools, remakes and decorates classrooms with children friendly wall paintings and pledges to raise 22,000 USD. I am using my personal channels for the fundraising work. I also used to sell books at the book street Nguyen Van Binh and made a lot of money. The pinnacle was when I came back from the Miss Universe pageant and put the fund's link on my Instagram page. The money collected has greatly exceeded the originally set amount.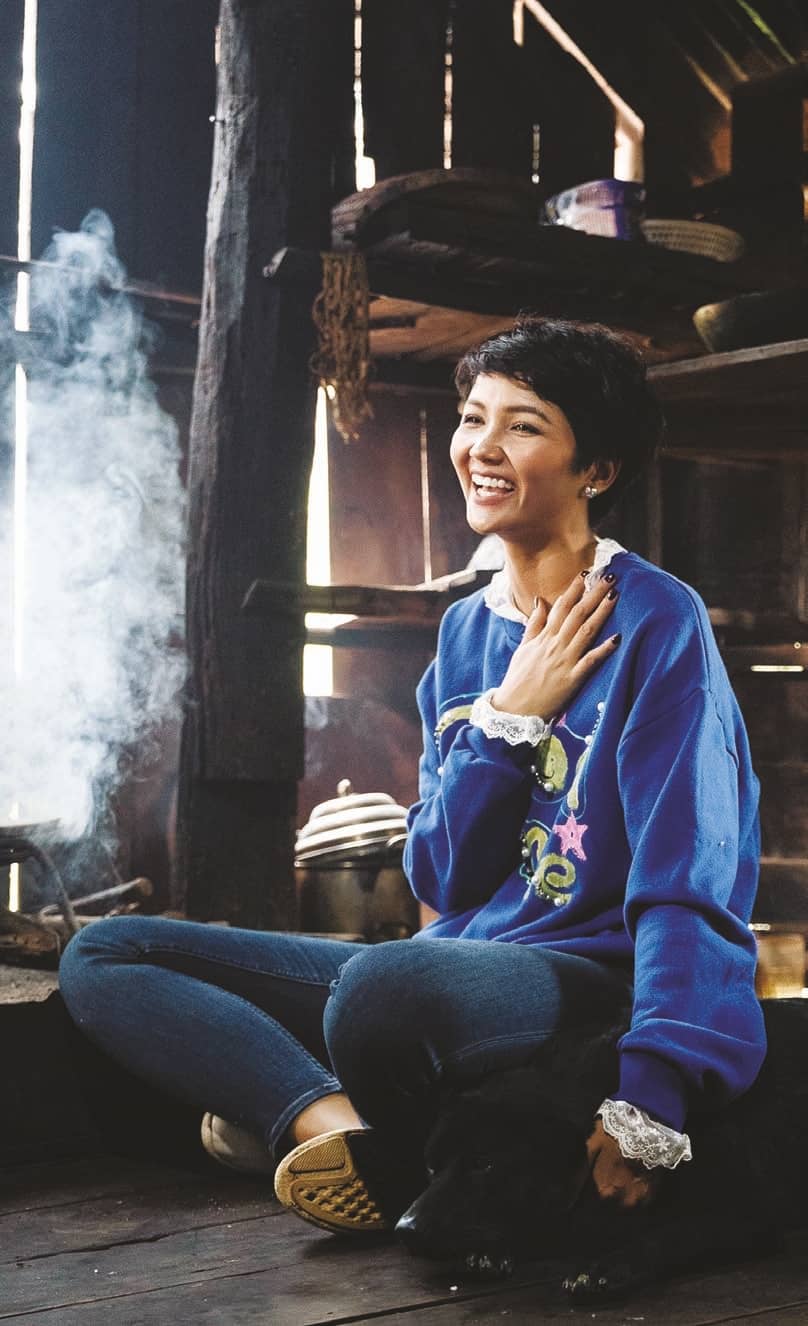 There are some problems though. The fund page is a bit difficult for Vietnamese people to use because it is in English and page users must use Master Card to make contributions.
You can read up to 3 premium stories before you subscribe to Magzter GOLD
Log in, if you are already a subscriber
Get unlimited access to thousands of curated premium stories, newspapers and 5,000+ magazines
READ THE ENTIRE ISSUE
April - May 2019