Bridges that distill the love of the native land
Vietnam Heritage
|
June - July 2019 -2
Every Vietnamese has a bridge to be nostalgic about.
They connect roads and riversides. They also witness dates, vows and love stories: "Lovingly, longingly, and tenderly Thrice a day out to the bridge, waiting" Flimsy skewed bamboo bridges, tottery monkey bridges, shaky coconut bridges, or stronger wooden or stone bridges, they all connect villages together; they all expand the vision and feelings of Vietnamese souls. But there is one special kind of bridge, not only painstaking to build, but also one that beautifies emotions and memories, the tile-roofed ones.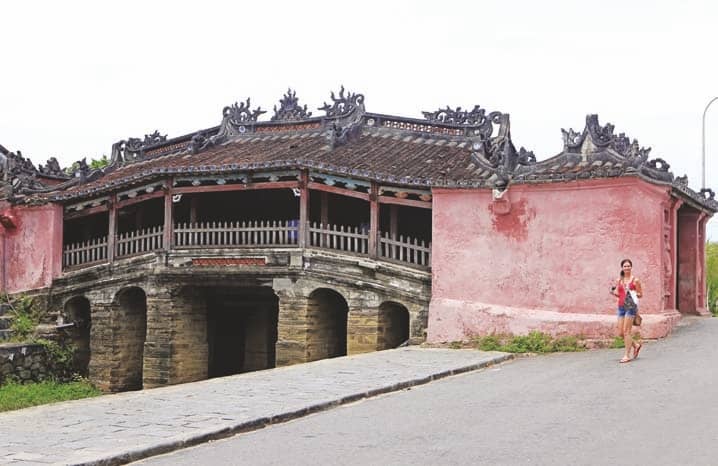 According to official numbers, there remain 12 tile-roofed bridges in the whole country. Nam Dinh has Co Le, Luong Kermis, Upper Kermis, and the Roofed Bridges. Hanoi has Nhat Tien Kieu, Nguyet Tien Kieu (at Thay Pagoda), Binh Vong and Khum Bridges. Ninh Binh has one at Phat Ziem. Hue has Thanh Toan Bridge. Quang Nam has the Pagoda Bridge at Hoi An.
However, 200 years ago there used to be many more tile-roofed bridges. The "Dai Nam Unified Records" book described many famous ones. Those historians of the Nguyen Dynasty era must have noted the special charm of this kind of bridges, because they put them in a distinct class.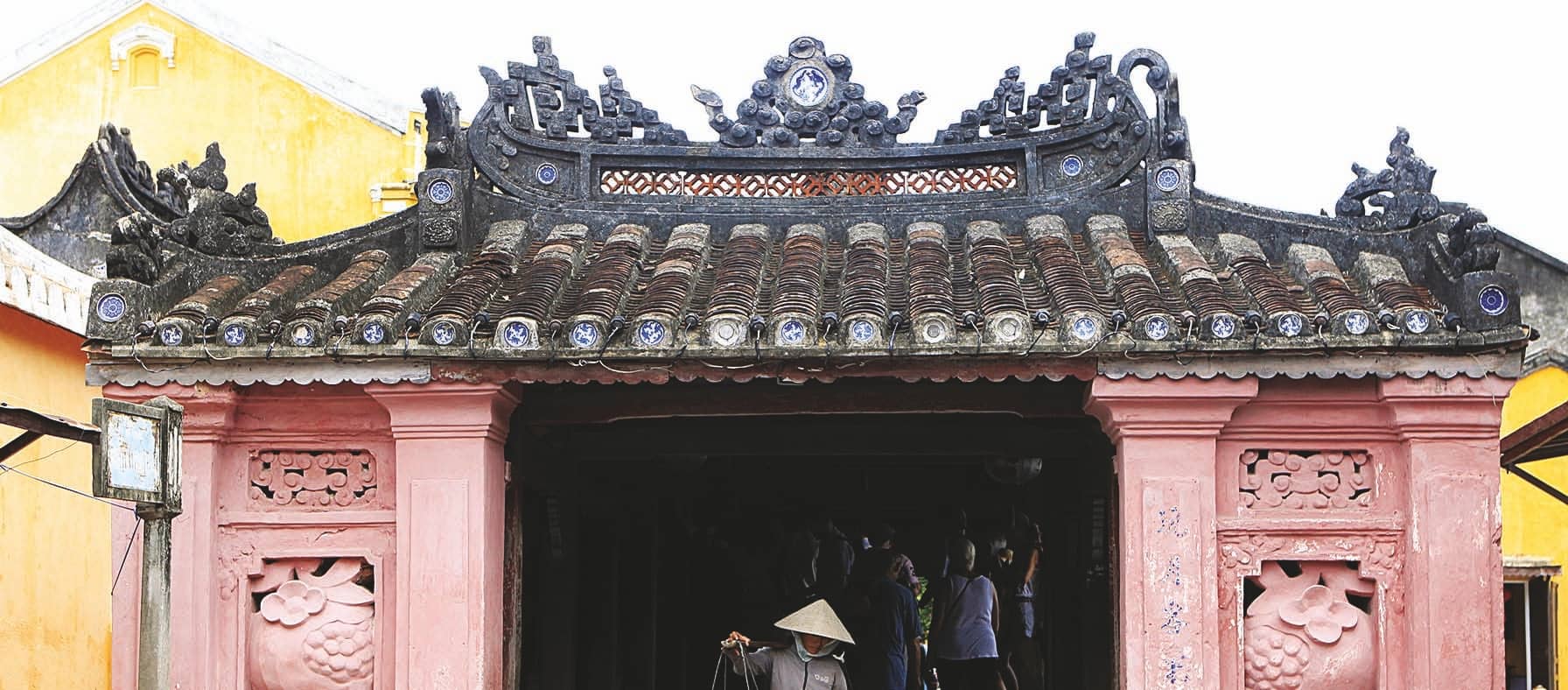 Very few, if any, know that there used to be a famous tile-roofed bridge standing where today modern fly-overs top one another: Cau Giay (Paper Bridge). This nearly 15m long bridge across To Lich River used to be called Yen Quyet Bridge. At the time, the water in the river was still clear. Many such tile-roofed bridges have disappeared without trace in the same fashion, such as Do Bridge at the center of today's Ha Dong District, or Tay Dang Bridge at Ba Vi District, Van Tu Bridge at Thuong Phuc (today's Thuong Tin district) of Hanoi etc. Outside of Hanoi, there was Soc Dang (or Te) Bridge at Doan Hung (Phu Tho Province), and Bau (also called An Nhan) bridge in Hai Zuong Province.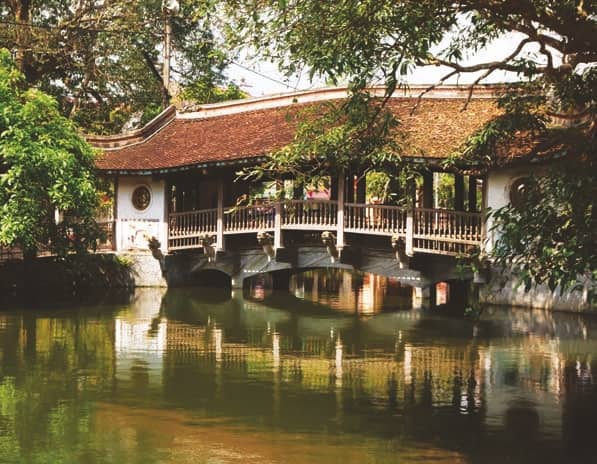 You can read up to 3 premium stories before you subscribe to Magzter GOLD
Log in, if you are already a subscriber
Get unlimited access to thousands of curated premium stories, newspapers and 5,000+ magazines
READ THE ENTIRE ISSUE
June - July 2019 -2