MURDER IN OLD BARNS
The Walrus|June 2020
Why a Nova Scotia community is still looking for the killer of a beloved farmer, three decades on
IT WAS STILL DARK on October 26, 1991, when Elmer Yuill slid from beneath the patchwork quilt as his wife, Hazel, slept. The seventy-seven-year-old dairy farmer went out to do the barn chores, as he did every morning. In rubber boots, he crunched across frost-laden grass, Becky the black Lab at his heel. At 4:30 a.m., Todd Carlton, the farmhand, found Yuill face down on the concrete. His body was still warm. "I tried to shake him and wake him up," said Carlton. What he didn't see, in that moment of shock before running into the house to call for help, was that Yuill had been shot, execution style, in the back.
Twenty minutes later, the ambulance arrived at Elm Knoll Farm, in the community of Old Barns, Nova Scotia. The paramedics were still pumping Yuill's chest as they raced him to the hospital in the nearby town of Truro. In the waiting room, police delivered the grim news to Hazel. At first, she thought it had been an accident, that Yuill had been struck by a stray round. After all, hunting season had just begun. But, when doctors removed not one but two Tic Tac– size bullets, the truth became clear. Two bullets are no accident. Two bullets are murder.
Carlton, seventeen at the time, had stayed behind. After working at the farm for several years, he knew the sixty swollen udders in the barn couldn't go ignored for long. He ran down the highway in search of help. At the first farm, John Blaauwendraat roused himself from bed, where he was resting after back surgery, and hobbled to his truck. Yuill was a man beloved for his generosity: a tractor ride for local kids, free milk for the family in a tarpaper shack, a home for the nephew escaping a turbulent life. There wasn't a farmer in the countryside who wouldn't do anything for Yuill. Inside the barn, Blaauwendraat noted something odd: on a wooden step were five or six brown beer bottles  —   curious items, out of place. Yuill never drank and was fastidious about the state of his barn.
Twenty-nine years later, no one has been held accountable for Yuill's murder. This despite the RCMP using nearly every investigative tool at its dis posal, including forensic specialists, criminal profiles, search warrants, and years-long surveillance efforts. Extensive interviews with family members, friends, reporters, witnesses, and former RCMP officers, along with more than 1,000 pages of police and court documents, have helped me piece together a picture of an unsolved crime whose randomness, location, and unlikely victim destroyed a family's farming legacy and ripped the roots out of a community. It's hard not to be struck by how much was done to find those responsible and how little was accomplished. In 2017, the Nova Scotia government and the RCMP offered a $150,000 reward for any information that led to an arrest. The money remains unclaimed.
Chris Paley, the now retired RCMP investigator who oversaw the case for seven years in the 1990s, is tormented by it.
"Horrific crimes happen all the time," he says. "But this one — a farmer in his late years minding his farm in the early morning hours being murdered? That's just terrible." Now sixty-five, pink skinned and bald with an open face that betrays a certain sadness, Paley says this was the only homicide in his three decades as a cop that didn't result in a charge. "So many things went wrong in this investigation," he laments. "These guys weren't rocket scientists," he says, referring to the killers. "It just seemed that luck was on their side."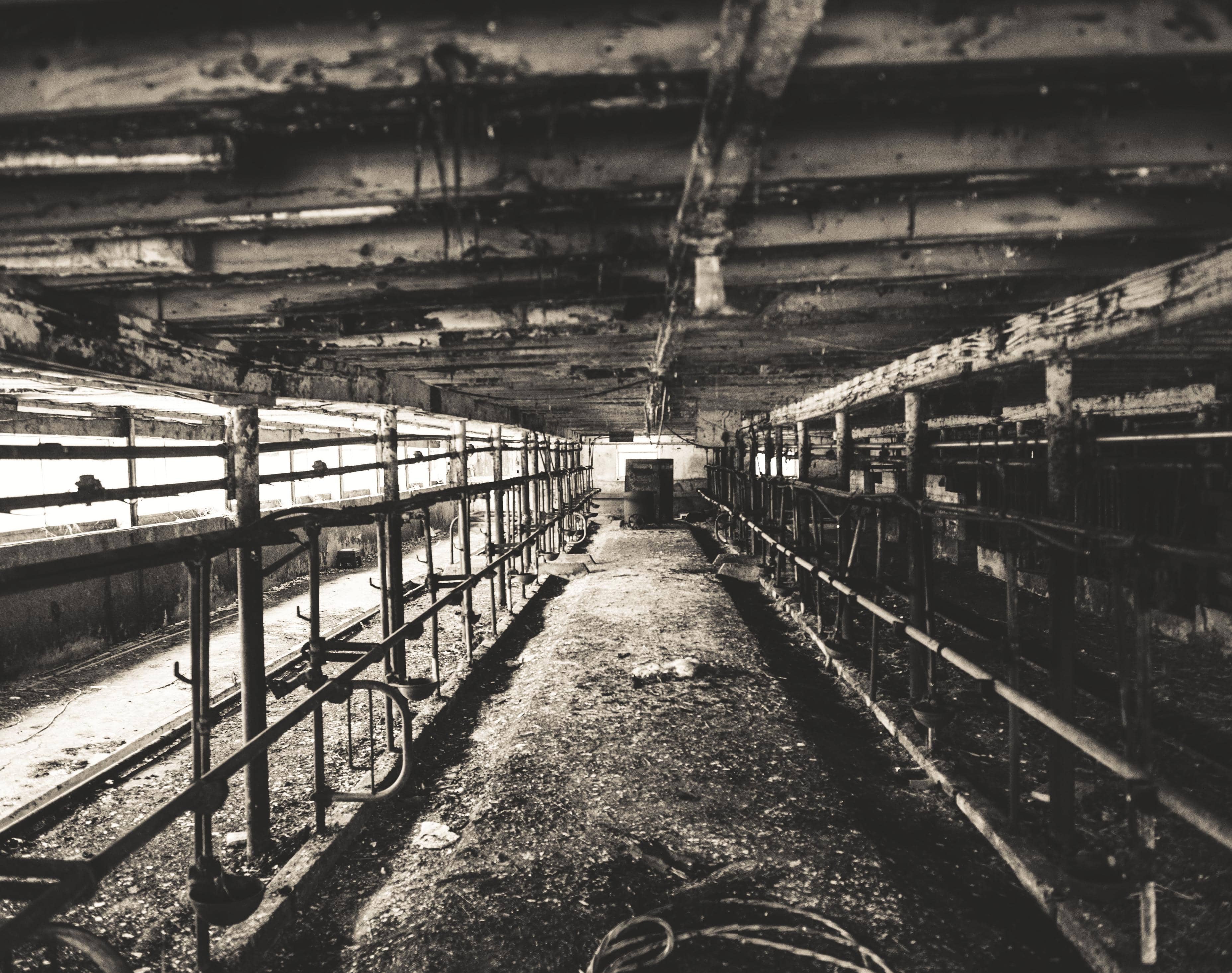 THE SHOCK OVER the murder had a great deal to do with the victim, the gentle patriarch of a centuriesold family farm. Elmer Dunlap Yuill was born on July 30, 1914. The first of eleven children, he grew up in the white gabled farmhouse that sits back from the road alongside Cobequid Bay. Like many boys of his day, Yuill left school after grade eight to work. During the Great Depression, his father took a seasonal construction job that brought him to various parts of the community, and from his teenage years onward, Yuill ran the farm when his father was gone.
"People who didn't know us thought that he was our dad," says Georgina Lawson, the youngest of Yuill's sisters, fifteen years his junior. Yuill drove his siblings to town for ice cream (he liked orange pineapple best) and helped collect the children from school by horse and sleigh during winter storms. As his sisters grew into young women, it was he who waited outside the local dance halls, leaning against his truck, to take them home. On Georgina's wedding day, Yuill gave her away.
Yuill ran a farm unlike any in the countryside. Cars would pull off the highway to photograph the tidy, picturesque barnyard. Farmers often stopped by for advice. Years of milking by hand had muscled up his forearms. Either too busy or too shy for a serious relationship, Yuill was single until midlife. During a game of bridge one day, Yuill's sister Norma heard her friend Hazel say that she'd always wanted to live on a farm.
"You've got to meet my brother!" Norma exclaimed. Two years later, Hazel and Yuill were married in a Baptist church.
They had no children, but by then, Yuill had already helped raise his siblings. And kids were always underfoot, flocking to see him pull a funny face or, from his pocket, a peppermint. The farmer had a sweet spot for his nephew Yuill McGregor. The boy summered on the farm until, one August, when he was eleven, he refused to go home to his troubled life in Toronto, to the father who had sold his coin collection to buy booze and who left his mother's arms ringed with bruises. McGregor stayed on the farm for a year and then returned again permanently when he was sixteen. Yuill taught him how to sharpen an axe, drive a tractor, birth a calf, and use a scythe to hack Scottish thistle. "He changed my direction in life," McGregor, now fifty-eight, tells me, sobbing. "He was the only father I have ever known."
It seems a cruel twist that much of the land Yuill's forebears were granted, more than 250 years ago, now sits empty.
Acadian settlers lived here peacefully among the Mi'kmaq for several decades until the mid-1700s, when the British forced the Acadians out, plundering and burning their homes. When the Yuill family arrived from Boston, in 1765, the only buildings left standing were a few old barns. The name stuck.
Nearly three decades after the murder, the name comes back to haunt. Yuill's old barn is paint chipped and ramshackle, with letters missing from the Elm Knoll Farm sign. A rusty weathervane creaks. The silo stands like a sepulchre.
YUILL'S MURDER remains the worst thing the community has ever seen: a respected farmer gunned down, in the twilight of his life, on his own land. The community is small — probably no more than 200 residents — and some officers working the case knew Yuill, from church, from nods on the road into town, or because his kinfolk were so numerous and had such deep roots.
You can read up to 3 premium stories before you subscribe to Magzter GOLD
Log in, if you are already a subscriber
Get unlimited access to thousands of curated premium stories and 5,000+ magazines
READ THE ENTIRE ISSUE
June 2020