On top of the world
The Oldie Magazine
|
November 2020
Lewis Pugh, the first person to swim across the North Pole, admires a new Arctic exhibition at the British Museum
When, in 2007, I became the first person to swim across the North Pole, the Arctic water was –1.7°C. Seawater freezes at –1.8°C.
No one had ever swum in water that cold before. No wonder that, when I was standing on the edge of the ice in just my Speedo trunks, my swimming cap and goggles, I was scared.
With my extreme swims, I go through five stages: fear, regret, pain, desperation and relief.
I've swum in the Antarctic, too, and in a glacial lake on Mount Everest, as well as swimming the length of the Thames and, two years ago, the 328-mile length of the English Channel.
But the Arctic, which stars in a new British Museum exhibition, is particularly daunting. The water is completely black – the Russians call it the Black Ocean. It's so black that when you take a stroke, you can barely see your hand when it's fully stretched out.
When I dived into the icy waters of the North Pole to swim a kilometre, there was instantaneous regret. The moment you hit freezing water, your blood rushes straight to your core to protect your vital organs – brain, heart and lungs. So your arms and legs get extremely cold. As I started swimming, it was very difficult to breathe and I gasped for air. I counted strokes to focus on something.
Regret can move very quickly into an extreme pain that ratchets up and up, particularly in your fingers and toes.
Then, after about 15 minutes, it gets to the stage where you're really desperate. Even when I got out, the pain wasn't over. The relatively warm blood in my core now rushed to the extremities to warm them up. Blood went from my heart to my frozen muscles in my arms and legs and it then went back, ice-cold, to my heart. So my body temperature was dropping long after I got out of the water.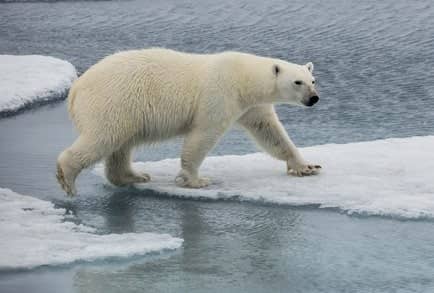 Only after 50 minutes in a hot shower do you get to the final stage: exhausted relief.
You can read up to 3 premium stories before you subscribe to Magzter GOLD
Log in, if you are already a subscriber
Get unlimited access to thousands of curated premium stories, newspapers and 5,000+ magazines
READ THE ENTIRE ISSUE
November 2020