Bowled over
Somerset Life
|
November 2020
Now that we can return to skittle and bowling alleys - albeit with new rules BERNARD BALE reveals that the sport of bowling has many Somerset links
Yes there are theories that it all began thousands of years ago in Egypt, but since it is hard to bowl on sand, we can probably dismiss that. There is also the suggestion that German monks began the whole thing in or around the fourth century. It is rare that you see German monks in your local bowling centre these days so they probably played a game more like quoits and turned to making Liebfraumilch instead.
Skittles is as popular today as ever it was and there are different versions of the game with different rules depending upon where in the country you live and, in some cases, depending upon where in the county of Somerset you live. Make no mistake, skittles is not some kind of crazy golf – it is a recognised sport requiring skill and concentration. There are leagues and other competitions in which players take part with all the zest of a football match – and possibly twice as much beer since the matches are usually played in alleys in pubs.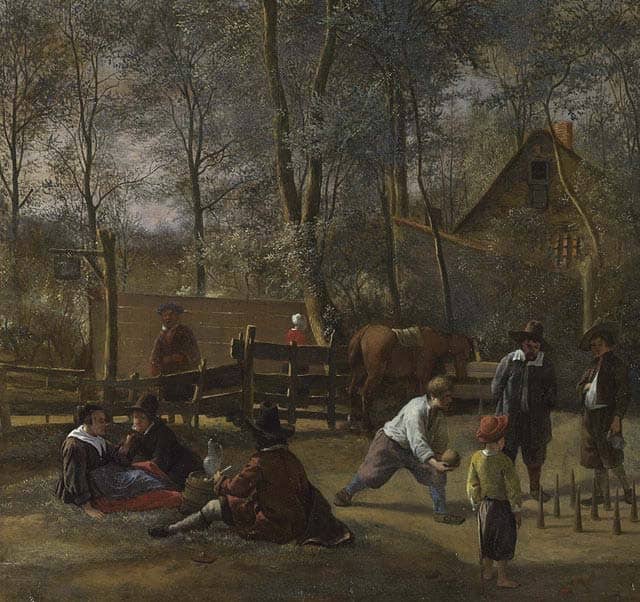 It has been suggested that skittles is related to both bowls and snooker and this is indeed possible, but which came first? You don't need finely manicured turf for skittles – so the likelihood is that even those honourable games were spins from the even more honourable sport of skittles.
You can read up to 3 premium stories before you subscribe to Magzter GOLD
Log in, if you are already a subscriber
Get unlimited access to thousands of curated premium stories, newspapers and 5,000+ magazines
READ THE ENTIRE ISSUE
November 2020