10 Viral Sensations On Life After Internet Fame
New York magazine
|
November 30- December 13, 2015
Living, breathing memes, long after the clicks have subsided.
Internet fame comes on like an earthquake, with little warning. In a matter of hours, a video can go viral and be viewed 50 million times. Then it (usually) recedes into a very long, thin afterlife. On these pages, nine YouTube sensations whose lives were upended briefly in the past decade (plus one from the prehistoric web era, before YouTube made its debut in 2005) speak about this odd, relatively new kind of fame. Most embraced the experience, seeing where it would take them. Some ended up in dark places. A couple have made it their living and found themselves with new careers. Others stepped away, opting out of the flame wars. Pay attention: Someday, the accidental celebrity could be you.
Caite Upton
Year of viral fame: 2007. The video: Upton, a Miss Teen USA Contestant, badly fumbles a pageant questions about American education.
Views: 63 million.
Since then: Moved to Los Angeles; appeared on 'The Amazing Race' and MTV's 'Ridiculousness,' on the golf network Back9 and in more than a dozen commercials.

I LOST A LOT of close friends over it—people I'd been friends with since I was 10, people I grew up playing soccer with. One group of girls took me to this party at the University of South Carolina, and I talk in, and the entire USC baseball team surrounded me and bashed me with the harshest, meanest comments I had ever heard. And somebody once put a letter in my parents' mailbox about how my body was going to be eaten alive by ants and burned in a freak fire. And then it said, in all caps, GO DIE CAITE UPTON, GO DIE FOR YOUR STUPIDITY. That's the kind of stuff people would say to me for two years. I definitely went through a period where I was very, very depressed. But I never let anybody see that stuff, except for people I could trust. I had some very dark moments where I thought about committing suicide. The fact that I have such an amazing family and friends, it really, really helped. [Begins to tear up] Sorry, it's just really emotional. This is the first time I've actually been able to talk about it. It was awful, and it was every single day for a good two years. I've only spoken to my fiancé about how I felt in those moments truthfully, and my best friend. And, recently, my mom. But, like, my dad doesn't even know yet.The past few years, going brunette, I have not had any recognition for the Miss Teen USA Pageant at all. But I also get recognized for having a similar name to Kate Upton. So I'll go into my auditions and be like, "Yes, yes, I know—I'm the other one."
Mahir Cagri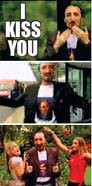 Year of viral fame: 1999.
Views: None. This was pre-YouTube.The site: Cagri,a Turkish journalist,put up a site seeking a girlfriend, full of photos of himself (playing Ping-Pong, holding an accordion) and awkward English ("I have many many music enstrumans my home I can play"). Claimed the goofy language was added by a hacker.
Since then: In 2006, threatened to Sacha Baron Cohen and Fox over Cohen's Borat character, which Cagri believed to be based on his likeness. Now completing a documentary about his life, 'I Kiss You.'
I am married now, so my average day is spent with my wife. We are practicing sports, listening to music, traveling, doing picnics. Nothing changed about my identity or lifestyle after being famous. I am still living in the same neighborhood, with same friends. But if I wanted—and it is still possible— I could live in the U.S. Hollywood promised me a villa, servants, and limo, but I didn't want that.

The best part of being famous is that you can give messages to millions of people who love you around the world and orient them toward good things. Also, having many friends from different parts of world—including ladies, of course.
[On Borat] Of course I am mad at him—wouldn't you be? It's disrespect, without my permission, earning lots of money.This is stealing. If they had even a little dignity, Borat and the company could apologize to me, but they didn't even do that. I don't want to descend to their level. I transferred it to the greatest court and greatest judge, Allah. He will make them pay even if they are not aware.
Judson Laipply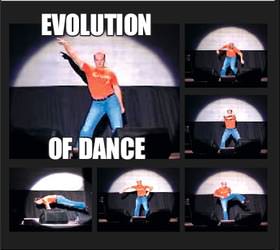 Year of viral fame: 2006.
The video: A six-minute comic dance routine encapsulating familiar steps: The Twist leads to Travolta leads to "Thriller," etc.
Views: 294 million.
You can read up to 3 premium stories before you subscribe to Magzter GOLD
Log in, if you are already a subscriber
Get unlimited access to thousands of curated premium stories, newspapers and 5,000+ magazines
READ THE ENTIRE ISSUE
November 30- December 13, 2015