More Profiles in COURAGE
More of Our Canada
|
November 2020
You continue to send us wonderful stories honouring Canada's war vets; here are more samples of the inspiring tales we received
Always Ready
Lee-Anne Quinn has the distinction of being the Honorary Lieutenant Colonel of the Hastings and Prince Edward Regiment, one of Canada's most prestigious infantry regiments that forms part of 33 Canadian Brigade Group within Land Force Central Area / Joint Task Force Central.
She is the first female chosen, in the regiment's 150-year-old existence, and I asked her to tell me about her life in service.
"There is no greater honour than to care for an injured soldier," Lee-Anne says. "It is a humbling experience as a nurse practitioner as you become their mother, padre, mental-health support and confidante."
Lee-Anne has been asked by many people why she decided not to go to med school instead, and her response is always the same.
"If I became a physician, then I could never aspire to be Florence Nightingale! My ultimate hero. As nurses in the field, we are the first up and the last to go to bed," says Quinn. "I have 22 years in the Canadian Forces. Absolutely loved my career and all of the experiences it offered and would not change a thing. I did missions in Somalia, Rwanda, former Yugoslavia, Afghanistan and several postings to First Nations and Inuit communities."
For her work in isolated First Nations and Inuit communities in Northern Ontario, Quinn did in fact win the prestigious Nightingale Award in 2003.
She received the Governor General's Award (Medal of Military Merit) in 2007 and the Queen's Jubilee Medal in 2012.
"No one ever told me it was going to be easy," said Lee-Anne. "I was a broken soldier at the end of my career but the Canadian Forces looked after me well and I am here to talk about my experiences today. I believe every human deserves to be treated humanely and we as humans need to do a better job at maintaining world peace."
My brief encounter with Lee-Anne left an inspirational impact. The combination of caring, kindness, dedication and duty defined the humble woman I met.
May Canadians take comfort in the fact there have always been, and always will be, dedicated souls who choose careers as military nurses in the Canadian Forces. Lee- Anne's allegiance and "always ready" attitude are to be honoured and remembered. Lynn C. Bilton, Cobourg, Ont.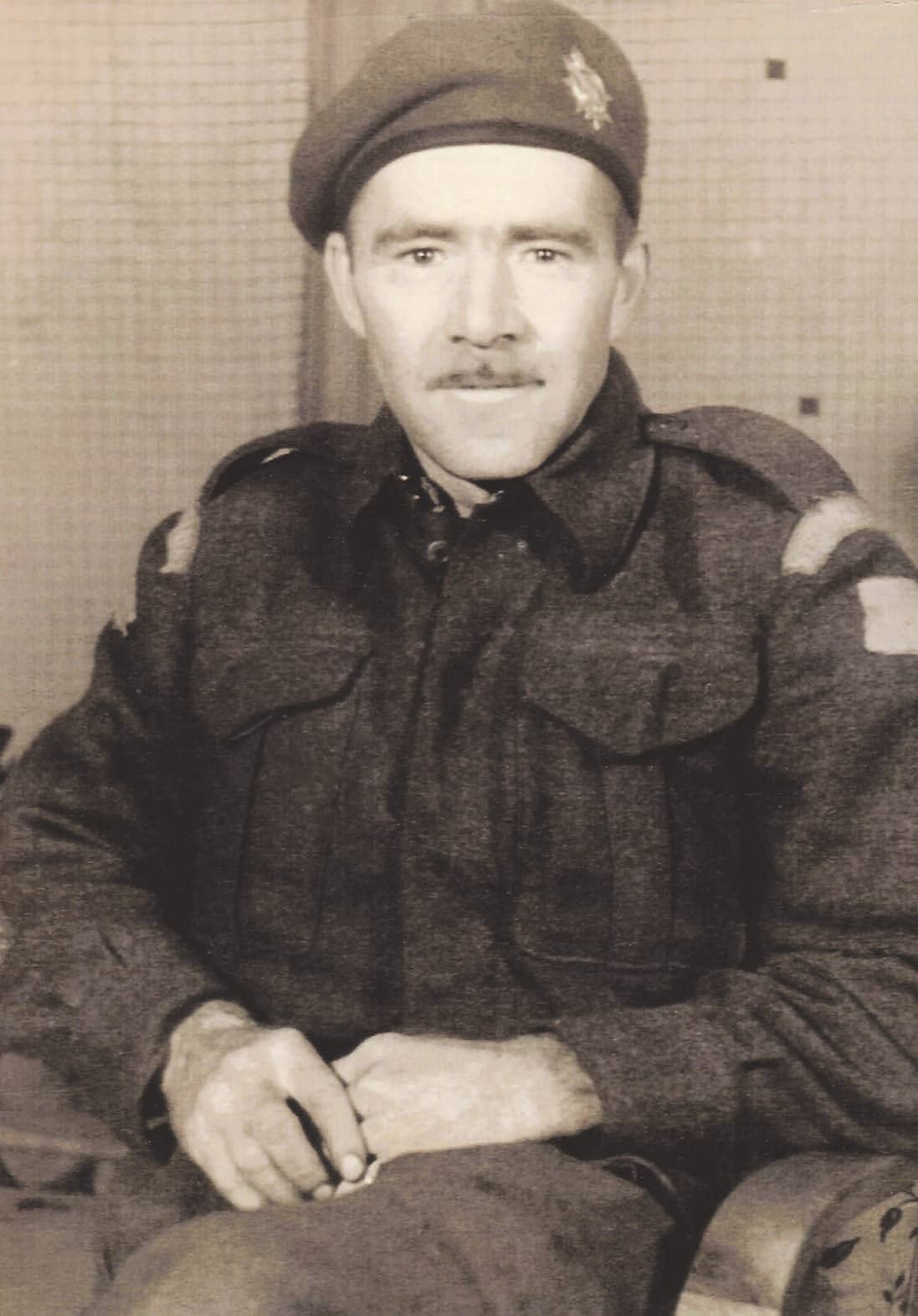 Long-Awaited Return
My father, Private Felix M. Perry, was born in St. Louis, P.E.I., on August 18, 1909, to French Canadian (Acadian) parents. His father later moved the family to a farm in Hunter River, P.E.I. In June of 1940, Felix heeded the call and volunteered to join the Canadian army to aid the Allied nations against German and Italian forces. He enlisted with The Prince Edward Island Highlanders and was shortly after relocated to Nova Scotia. While in Europe, however, he was transferred to The West Nova Scotia Regiment, more commonly known as the West Novies.
After basic training in Halifax, his unit was sent to Newfoundland and spent over two years (August 1941 to April 1943) in training before overseas deployment. While in Newfoundland, he met a young, 18-year-old girl, named Edna Dobbin, who was the sister of a pen pal he'd been corresponding with. Private Perry and Edna got married in July of 1942 and just prior to being shipped away, their daughter Mabel was born. On November 25, 1943, his battalion embarked for England and would eventually arrive in Italy in March 1944. He trained in infantry and served as a machine gunner in a support battery. He was also qualified as a courier driver for short periods and saw combat in Italy and France. In fact, Veteran's Affairs Canada has him listed serving 21 months in Italy and North West Europe. It would be two long years before he would see his beloved wife Edna and young daughter again.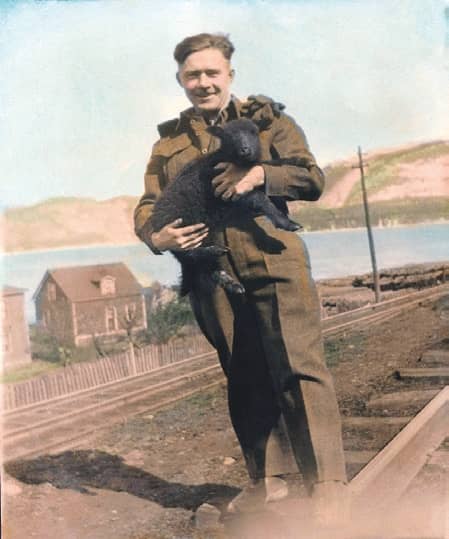 Private Felix Perry survived the war, seeing service in Italy, France, Belgium and Holland before disembarking from France in March of 1945 to return home where he was honourably discharged on September 26, 1945. Felix and Edna were once again reunited and lived in several locations across Canada before finally settling down in Dartmouth, N.S., to raise a family of nine children. He died in 1981 at the age of 71.
My book Red Soil, tells Private Perry's story from his last day on the farm to the bloody battlefields of Europe, to his eventual return home and reunion with his family. Felix L. Perry, Halifax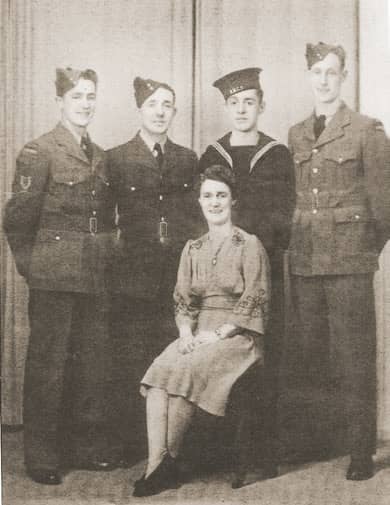 Answering the Call
You can read up to 3 premium stories before you subscribe to Magzter GOLD
Log in, if you are already a subscriber
Get unlimited access to thousands of curated premium stories, newspapers and 5,000+ magazines
READ THE ENTIRE ISSUE
November 2020