Are You A Victim Of Laptop Sexism?
Marie Claire - UK
|
October 2015
The answer is yes, even if you dont realise it. From Twitter trolls to (supposedly unisex) apps, Caroline Criado-Perez reports on how misogyny is pervading the net and finding more ways to shut women up.
'I think he does It to loads of women and then deletes the tweets,' Rebecca says. 'When I searched his handle I just found hundreds of tweets from women telling him to stop, but nothing from him.'
I'm chatting to Rebecca Reilly-Cooper, who lectures in philosophy at Warwick University. She's telling me about the time she opened her Twitter account to fnd a picture of a naked man in her mentions. 'Literally just a picture of him taken in the mirror. His entire body minus head. With an erection. Te weird thing was, he wasn't even hiding his identity. In the background to his profile picture was a Glasgow Rangers duvet cover. He had the university he went to listed in his bio, too. If you knew him, it would have been obvious.'
It's not the only time Rebecca has logged on to fnd an unwanted message from a man she doesn't know. On the morning I speak to her, she has just received the following message: 'I wish I could live with a face like yours for a short while. Just to see what effect it would have. Feeling the disgust of the opposite sex for your entire life must be psychologically devastating. My solidarity.'
Rebecca's experience isn't unique. A recent survey has found that young women are the most likely to face severe harassment online. A similar study by the University of Maryland in the US found that chat-room participants with female usernames received 25 times more threatening and sexually explicit private messages than those with male names. You may have experienced harassment yourself. If not, then it's likely that your friends have. But why? Is it just an internet thing, or is there something else going on?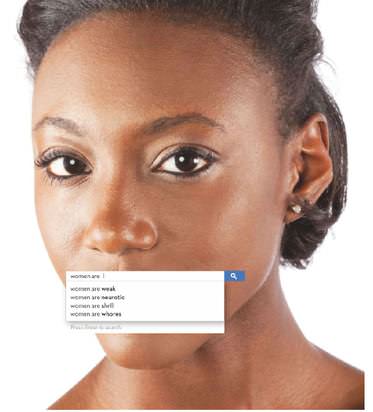 You can read up to 3 premium stories before you subscribe to Magzter GOLD
Log in, if you are already a subscriber
Get unlimited access to thousands of curated premium stories, newspapers and 5,000+ magazines
READ THE ENTIRE ISSUE
October 2015