The Joy Of Giving
Lancashire Life|December 2019
Blackburn is often described as a town with a cultural divide but it's a community united by pride and compassion
If you feel that peace on earth and goodwill to all men might be in short supply in Brexittorn Britain, then a trip to Blackburn could restore your faith. The Christmas spirit is alive and well and nowhere is that more obvious than in the Boulding family household.
At first glance, you might think this is home to one of those extreme hoarders who appear on late-night Channel 5 documentaries. Boxes are piled high throughout this normally tidy home and visitors have to negotiate their way through narrow corridors to get from room to room. However, the house is also packed to the gunnels with happiness that will be spread across the faces of children in Blackburn and Darwen during the coming festive season. Since his teens Phil Boulding had a hankering to work for good causes but family life and an international career as a senior IT specialist somehow got in the way.
However, as he approached retirement some stark statistics about the number of underprivileged children in his home area came as a shock and reactivated his desire to help.
'We are not wealthy but we are not poor either – we just wanted to put something back,' said Phil.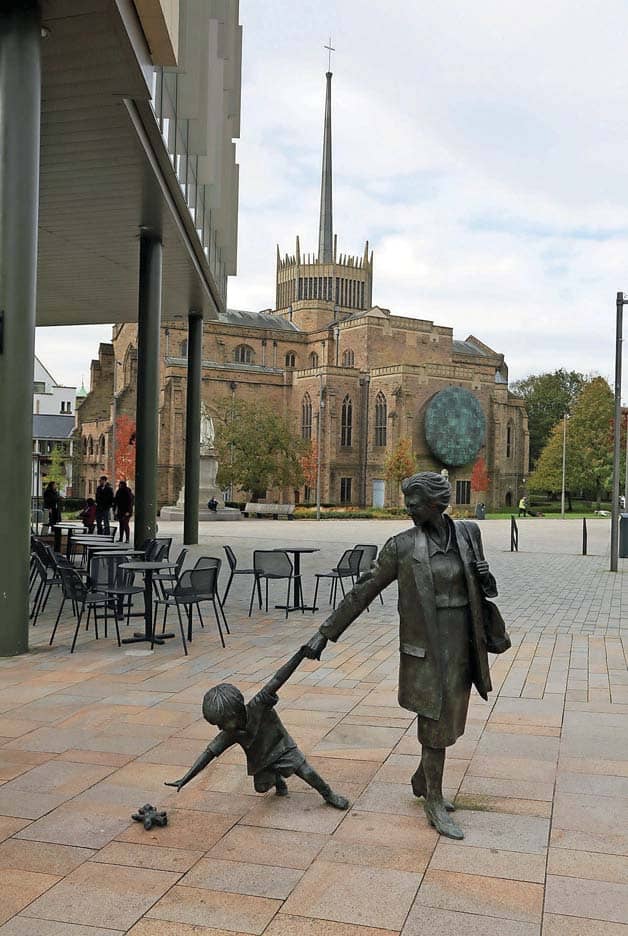 He and his wife, Karen, set up Secret Santa, a not-for-profit community interest company, with an initial goal of supplying a sack of presents for 200 children who would otherwise go without on Christmas morning. Maureen Bateson, the Blackburn council's head of children's services, liked the idea and after a meeting with Phil they upped the target to 750. They achieved their goal and last year the number of children exceeded 900.
This year they will be providing new toys and books for 1,000 youngsters. With seven items for every child that means Phil, Karen and a team of volunteers spend months gathering donations of cash or new toys so 7,000 items are distributed to less fortunate families.
'It's true that we never see any of the children unwrapping then toys but it's not about us – it's about parents being able to provide gifts for children who would otherwise go without. I have bumped into a few and they have been quite tearful because they had no idea how they would have been able to give their children a proper Christmas.
You can read up to 3 premium stories before you subscribe to Magzter GOLD
Log in, if you are already a subscriber
Get unlimited access to thousands of curated premium stories and 5,000+ magazines
READ THE ENTIRE ISSUE
December 2019