Keeping Disaster at Bay
An emergency rescue team in Morecambe Bay have rescued scores of people and now have state of the art kit that could save even more lives
No-one now knows why the man was walking on the treacherous sands of Morecambe Bay. He was a regular visitor, so was presumably aware of the dangers of the rapid tides and cloying quicksand.
When he was spotted by a farmer at 5am on a Sunday morning in 1996, he had been trapped for about 16 hours.
The police and fire service were called but didn't have the equipment to rescue him and summoned the coastguard who used water pumps to get him out just minutes before the tide rushed in.
Gary Parsons was a part of the coastguard team at Arnside who saved the man from death on the sands that day and the incident prompted him to ponder how further tragedies could be avoided in Morecambe Bay.
'He was quite a long way out and stuck in a channel,' Gary says. 'But we had no equipment to get to him. We had to walk about half a mile to reach him, carrying the kit we needed to get him out.
'I talked with a few colleagues after the incident about how we could do things better. We knew we needed the ability to travel across the bay and have our equipment with us. We bought a small hovercraft to see how good they were and what they could do. We were impressed; we could cross the bay in a few minutes and and we were surprised how much we could carry.'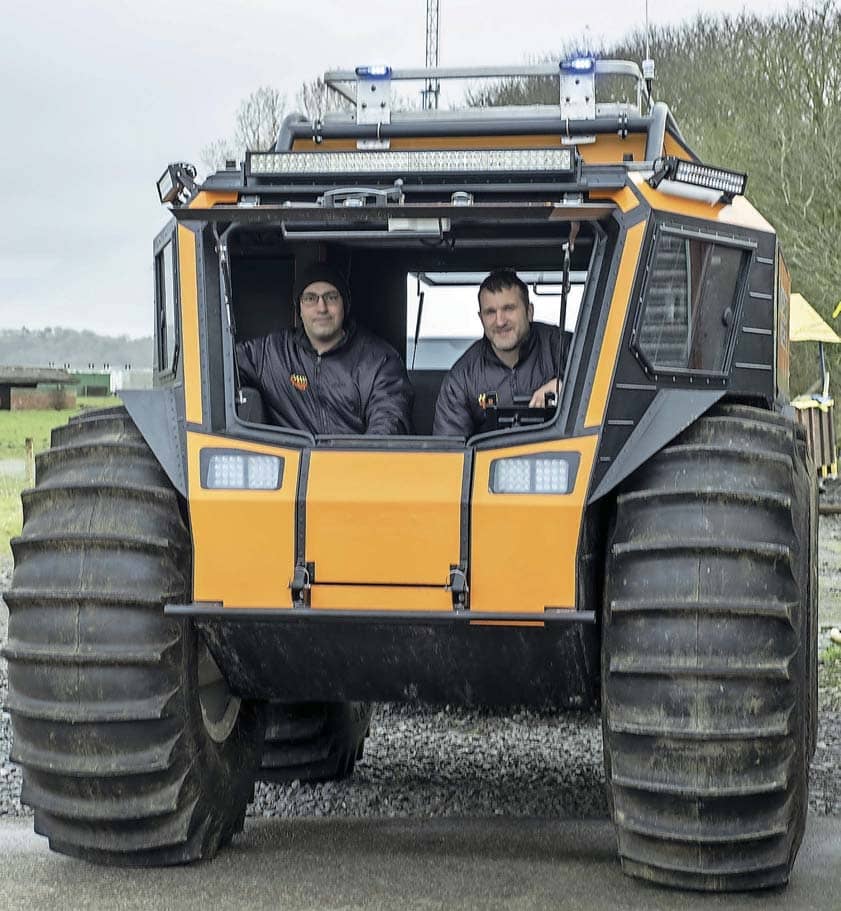 Faz Ali (left) and Dan Mallinson from the Morecambe Bay Search and Rescue team test the latest life saving vehicle at the Flookburgh HQ
A few months later Bay Search and Rescue (BSAR) was founded and in the days after the charity's launch they used a hovercraft to rescue a woman from a sandbank.
'That was a different hovercraft, but it paid for itself on that first rescue,' Gary says.
You can read up to 3 premium stories before you subscribe to Magzter GOLD
Log in, if you are already a subscriber
Get unlimited access to thousands of curated premium stories, newspapers and 5,000+ magazines
READ THE ENTIRE ISSUE
May 2020