Bread Winner
Hampshire Life
|
August 2020
Alex Wilcock's bread-making business has boomed during lockdown as customers turn to local loaves
When it comes to first-rate bread, artisan baker Alex Wilcock from Rise and Shine Bake House in Bordon, has the perfect sourdough recipe. It's not surprising really because she spent five years trying to cultivate her fine product, which she sells with pride.
As flour and bread availability started to decline at the beginning of the Covid-19 pandemic, Alex started churning out loaves by the baker's dozen, and was soon supplying the county and beyond with fresh, delicious bread.
Alex bakes everything herself from scratch, from rolls, bagels, focaccia and French baguettes to artisan sourdoughs and ryes; even making sweet doughnuts. Usually, Alex runs bread-making classes and sells her products at farmer's markets. Despite not being able to run her business in the usual way, her spirits haven't been dampened. She says, "I'm so busy I'm going dizzy here, business is booming – everybody wants bread".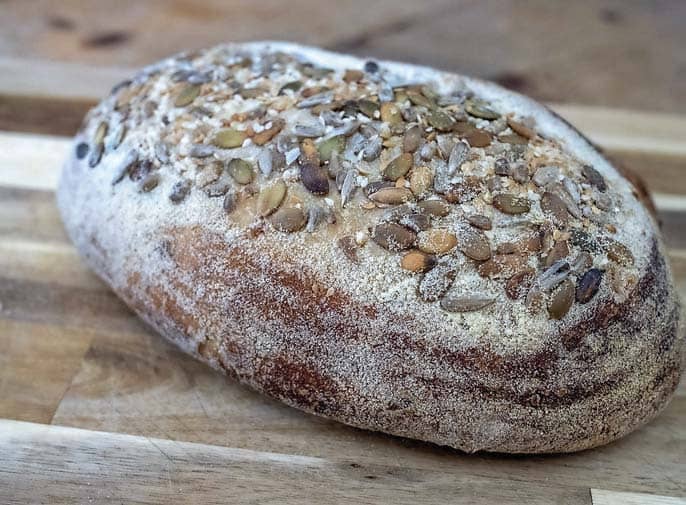 She's up at around 4 am three days a week baking. I arrived on one of her 'pick up' days and waited behind a regular customer, Paul. He usually goes to one of the market stalls she runs but has travelled to Alex's home to pick up his weekly order. He told me it's the best bread he's ever tasted.
Alex is now selling all her bread from her front door, alongside the odd delivery. Some of the markets are open again and Alex has seen how well they are being run, with social distancing rules in place but she says, "having gained more customers in lockdown, I'm considering staying at home... business is doing so well at base camp".
You can read up to 3 premium stories before you subscribe to Magzter GOLD
Log in, if you are already a subscriber
Get unlimited access to thousands of curated premium stories, newspapers and 5,000+ magazines
READ THE ENTIRE ISSUE
August 2020