Ride like THE WIND
France|August 2020
Tim Wiggins enjoys a fantastic break cycling among the mountains of Alpes-Maritimes and relaxing on the coast in Nice
As you stroll along Nice's Promenade des Anglais, gazing upon the azure blue Mediterranean, you'll discover the city is a paradise-found for beach lovers, shoppers, foodies, and cultural enthusiasts.
Not far away, the Alpes-Maritimes mountain range, just inland from the bustling metropolis, is a true hidden gem for road cycling and outdoor sports enthusiasts – an untouched and magnificent natural masterpiece.
I was here for a whistlestop tour of both, to explore all aspects of the beautiful Côte d'Azur. Arriving on the Promenade des Anglais is a simple and quick affair, with flight connections between Nice and most major European airports, as well as train connections using France's TGV service, linking the city to Paris and the rest of Europe.
On our first evening in town, we dropped our bags at a beautiful seaside hotel and headed out to explore Nice's vibrant boulevards. Marketplaces fill the narrow inner streets and the architecture alludes to the rich history of this distinctly cosmopolitan city. We wandered through the parks and along the seafront, soaking up the atmosphere.
Here, you are only a stone's throw from Italy, right on the Mediterranean coastline, and less than an hour from the vineyards of Provence. These influences manifest themselves in the form of splendid fusion food and a unique Nice style.
We picked a restaurant on the harbourside for our first evening's sustenance, dining on a sumptuous seafood feast, followed by a fresh lemon tart, and sipping on fine wine, as the sun dipped below the horizon.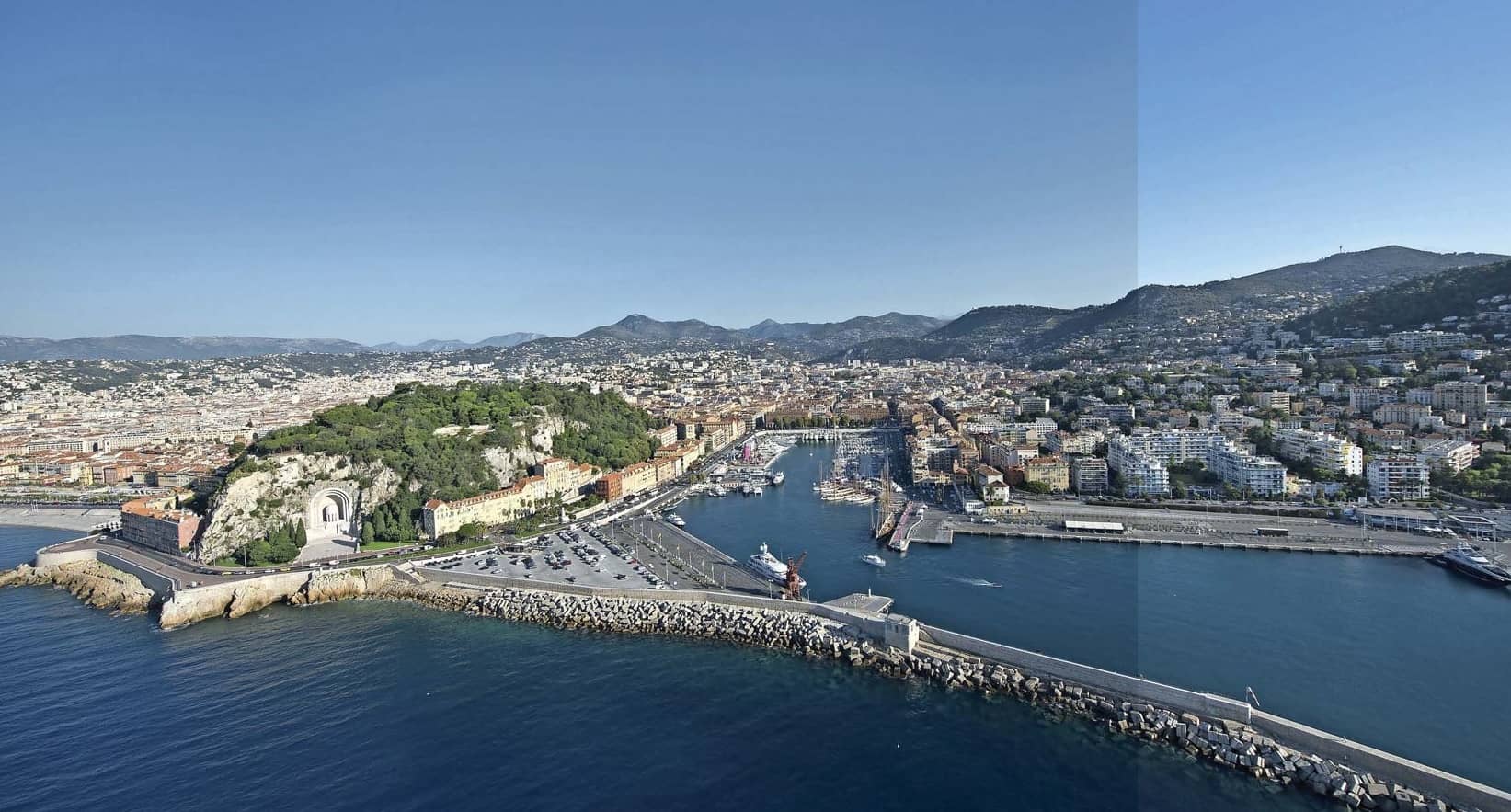 In the saddle
The next morning, after a short train ride out of town, we left the bustle of the city far behind. Alighting at the small village of Plan-du-Var, we were dropped off in a magnificently different setting – the edge of the towering mountains of Alpes-Maritimes. Sandals and shirts stowed safely in our suitcases, we were in a different attire this morning. We tightened the buckles of our cycling shoes and clipped together our helmet straps – ready to ride and explore.
There was a slight chill in the mountain air on the clear October morning but the traffic of the summer months had long faded and the sun was fast warming the riverside road. This is the perfect season to explore these Mediterranean giants. Over two days we rode some of the iconic cols that punctuate the horizon; a tour of summits in this secret road cycling paradise.
We began with the climb of La Colmiane. The road rises, laced to the side of the river gorge, twisting and turning in the shaded valley where the early morning sun has yet to touch. Then before long, the gorge opens its walls – sunlight floods in and the village of Roquebillière shines in golden splendor.
You can read up to 3 premium stories before you subscribe to Magzter GOLD
Log in, if you are already a subscriber
Get unlimited access to thousands of curated premium stories and 5,000+ magazines
READ THE ENTIRE ISSUE
August 2020