Grand DESIGNS
France|July 2020
Parisian architect Charlotte Perriand was determined to succeed in a man's world and today is hailed as a leading figure of 20th-century design, as Sandra Haurant discovers
There was once a young Parisian woman – talented, ambitious and strong-willed – who wanted to progress in her chosen career in design and architecture. Bold and unintimidated, the young woman went to meet a well-known man in his offices and told him plainly that she wanted to work with him. But he was not interested – and his response was curt and dismissive: "We don't embroider cushions here," he said. The year was 1927 and the young woman was Charlotte Perriand, today hailed as one of the leading figures of 20th-century design.
The man who sent her away? Le Corbusier, the Swiss-born architect who had already made a name for himself as a pioneer in the field. Luckily for them both, his decision was not final – within the year Le Corbusier realised he had made a mistake.
He saw Perriand's work on show at the 1927 Salon d'Automne in Paris – a reproduction of the Bar Under the Roof, a compact social space designed for Charlotte's own little Parisian apartment – and was won over by the simplicity, originality and practicality he saw in her design. He offered her a job and she began working with him and his cousin, Pierre Jeanneret. It was the beginning of a decade of successful collaboration for the studio, and for Charlotte Perriand, the start of a remarkable career as a woman in a very male industry.
Perriand's talent and will to succeed meant she carved out a path in a milieu that appeared hostile to women but according to her daughter, Pernette Perriand, she never considered her gender to be a barrier.
"She wasn't a militant feminist in the sense we have today, but she always defended women," says Pernette. "But she made no distinction between men and women. Le Corbusier talked about designing differently for men and women, for example, and thought that there was a certain way of sitting for men, but she thought it was the same. She saw no difference."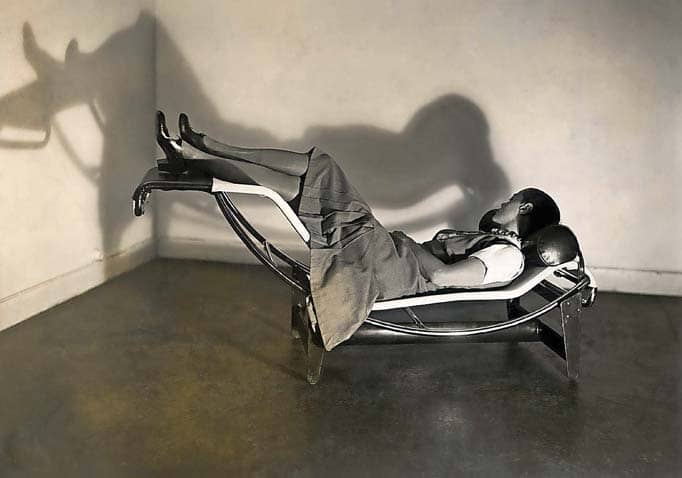 All things being equal
Born in 1903, the daughter of a seamstress and a tailor, Perriand was a great believer in equality in all things. For her, design was not to be the preserve of the wealthy; indeed, there was nothing elitist about her – Perriand was a card-carrying communist. And throughout her career, she was dedicated to the concept of good design for all.
You can read up to 3 premium stories before you subscribe to Magzter GOLD
Log in, if you are already a subscriber
Get unlimited access to thousands of curated premium stories and 5,000+ magazines
READ THE ENTIRE ISSUE
July 2020