Fantastic Fungi And Where To Find Them
France|August 2020
Armed with a stout stick and a wicker basket, Heidi Fuller-love heads deep into the forest with a mycological expert to hunt for France's best-loved fungi
Romans called them 'the food of the gods' and Napoleon was a firm fan of fungi, but to me, mushrooms were just those soggy things on the top of pizzas. Then one misty morning I saw wooden crates piled high with velvet-capped ceps and trumpet-shaped girolles that were selling for a whopping €30-40 a kilo at the local market. A few days later when a friend invited me out on a mushroom-hunting expedition in north-east Charente, I decided it was time to see what all the fuss was about.
After several days of rain – followed by a moon so bright it lent shadows to the badgers that ambled across my path during evening walks – my pal François took me on a trip to the nearest woods. Before setting out, I did a quick search on the internet and learned that there are some 3,000 types of fungi in France, but only a few dozen species are good to eat.
Also, despite centuries of efforts, only a few species have been cultivated successfully.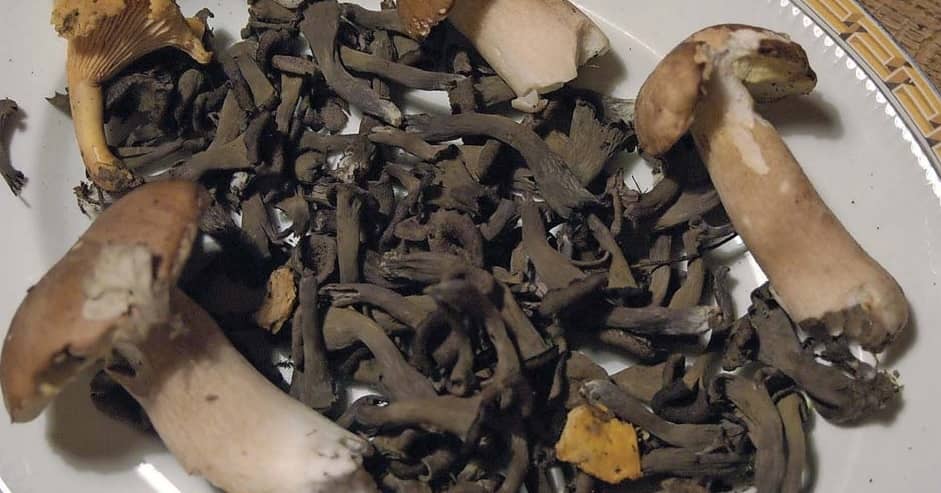 Treasure seekers
The following day, as a bright sun blotted up the puddles of the previous day's rain and cloaked the humid fields of wheat – along with the woolly backs of grazing sheep – in sauna-like steam, we set out along a forested path. Despite the muggy heat, François wore thick trousers and wellies: "to ward off brambles, ticks and vipers," he said, handing me a wicker basket.
You can read up to 3 premium stories before you subscribe to Magzter GOLD
Log in, if you are already a subscriber
Get unlimited access to thousands of curated premium stories and 5,000+ magazines
READ THE ENTIRE ISSUE
August 2020