Being Miss Universe
Esquire Philippines
|
August 2016
Seven months after being named the most universally beautiful woman in the world, Pia Wurtzbach has grown into the job.
THERE IS NOT MUCH TO LOOK AT IN A NEARLY EMPTY, cavernous hotel ballroom: The skeletons of tables and chairs and pedestals and parties-past tucked against one wall, the pattern of the carpet careful not to offend, the heavy chandeliers alit and looming overhead.
The virtual emptiness surrounding us is as good an excuse as any for the stunned yet cautious gawking once the heavy doors open: Pia Alonzo Wurtzbach, one day shy of being seven months into her reign as Miss Universe, is striding into the room wearing a loose shirt and an inconsequential pair of panties. Her hair is tousled, lionine in its fullness; her face is achingly bare. If I will myself blind to the bevy of people surrounding her, equal parts magazine staff and the entourage de rigueur for a beauty queen, it's all too easy to place Wurtzbach as a young woman at the end of a long day, looking pleasantly exhausted, relieved to be stripped of both makeup and clothes meant for show.
But it is a calculated dishevelment, though no less appealing for it. Being Miss Universe takes work—is work. Even mussing up the glitz hanging about a title-holder insists on a certain kind of committed diligence from everyone involved. The careful way Wurtzbach was divested of her false eyelashes, the ruffling of her naturally smooth hair, the lotion rubbed against her shins—it's part of the job. (And for us, her largely hushed audience, there is a keen satisfaction and awe in the witnessing of her studied undoing: Here is proof that the Miss Universe's beauty is writ on her bones—a beauty magnified by the level of composure and self-possession required to cross a hotel hallway without pants on at least three times during the course of the evening.)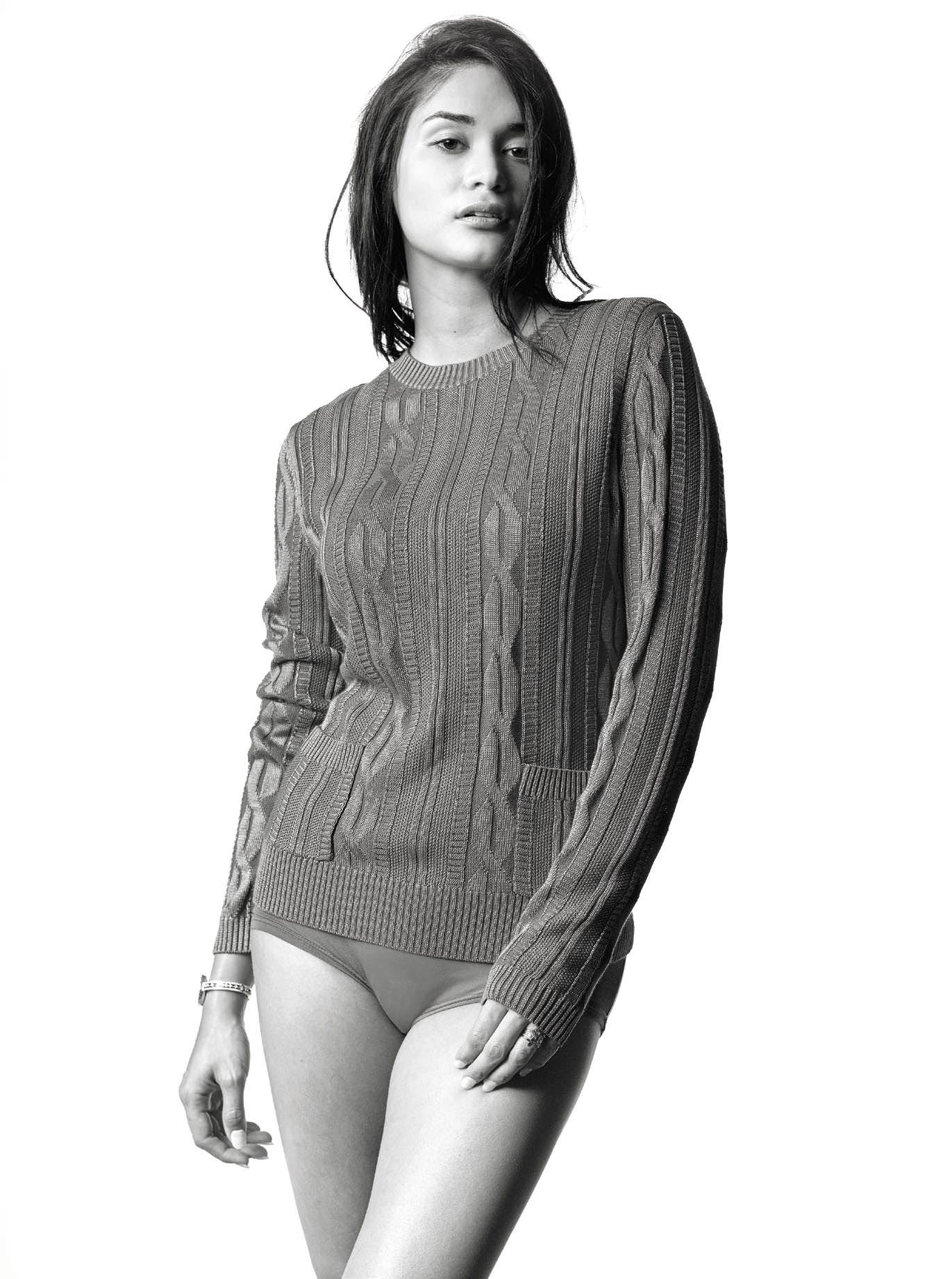 Her face betrays it with an open, determined expression; the same look is on her face as she takes her place before the camera. I mistook that look at first as a studied blankness—but it is, I come to realize, the look of a woman who knows that a job must be done, and done well; that to drape herself against a bar stool and smile on demand is an item on a considerable to-do list. It's the same look she cast on me when we were introduced not half an hour earlier—a frank gaze, assessing: Who are you, what do you do, how do you and I do what needs to be done? (I am her writer, she is told; she inclines her head in response, she fixes her stare at me, and we do not shake hands.) It's a look I will realize signals her taking instruction, of her instructing herself.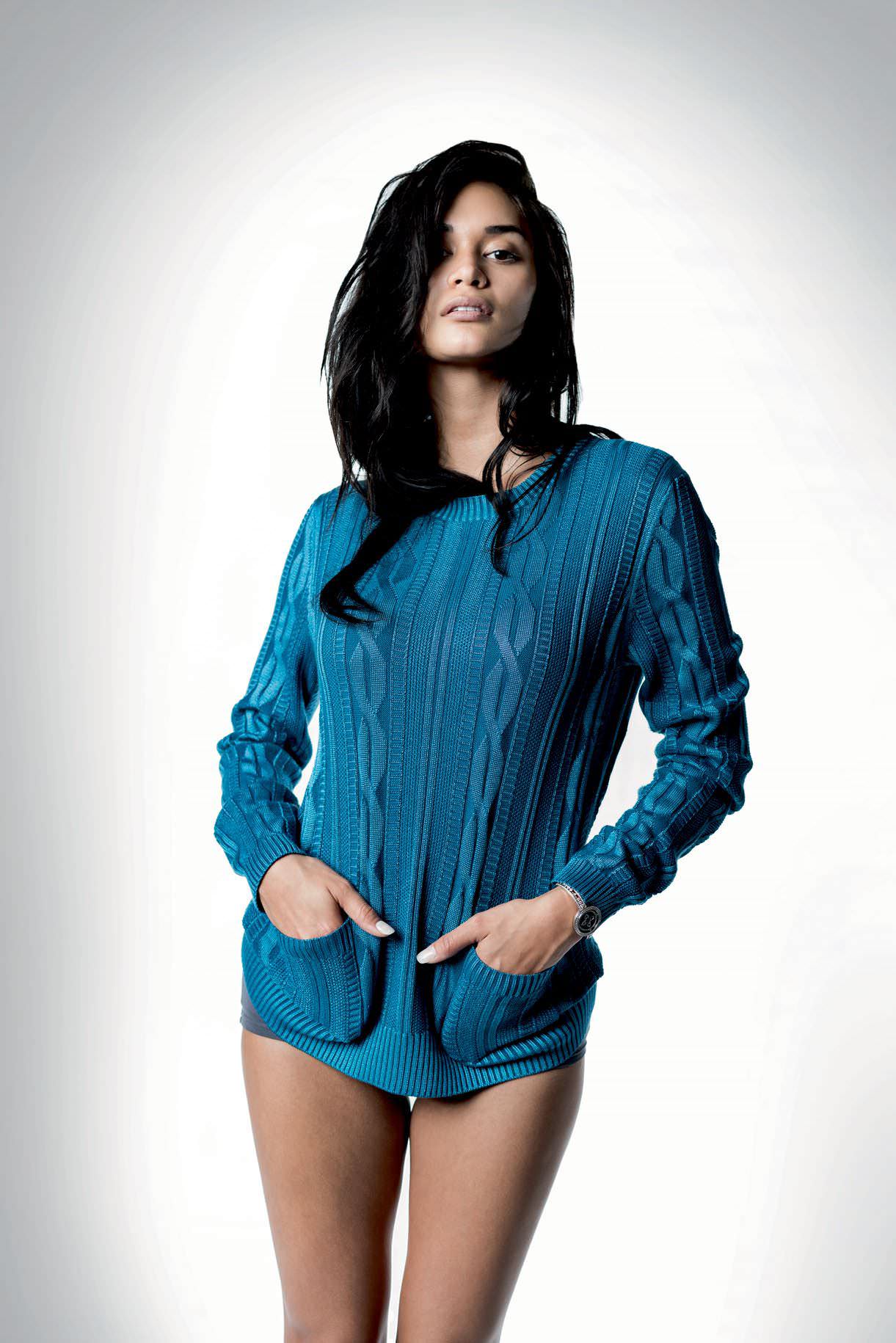 The phrase eludes me for most of the night, perhaps because its clumsy folksiness is at odds with how delicate a nearly unadorned Miss Universe is: game face. Wurtzbach has her game face on. It gets her through several hours of work in front of the camera, through the shuttling from dressing room to this vast makeshift studio, until she finally takes to a corner of the ballroom to change clothes behind a robe protecting her modesty.
I wonder if it's the same look she fixed on the diagram she drew of the pageant stage before the coronation night—that she would know where to walk and at what speed, and where to pause, and where to preen. Then, she eschewed the frivolity of unnecessary snap turns; you only have moments, have your audience truly see you. She says later of her minutes-long promenade during the Miss Universe's evening gown portion: "Just walk. Get to your endpoint. Look at the camera."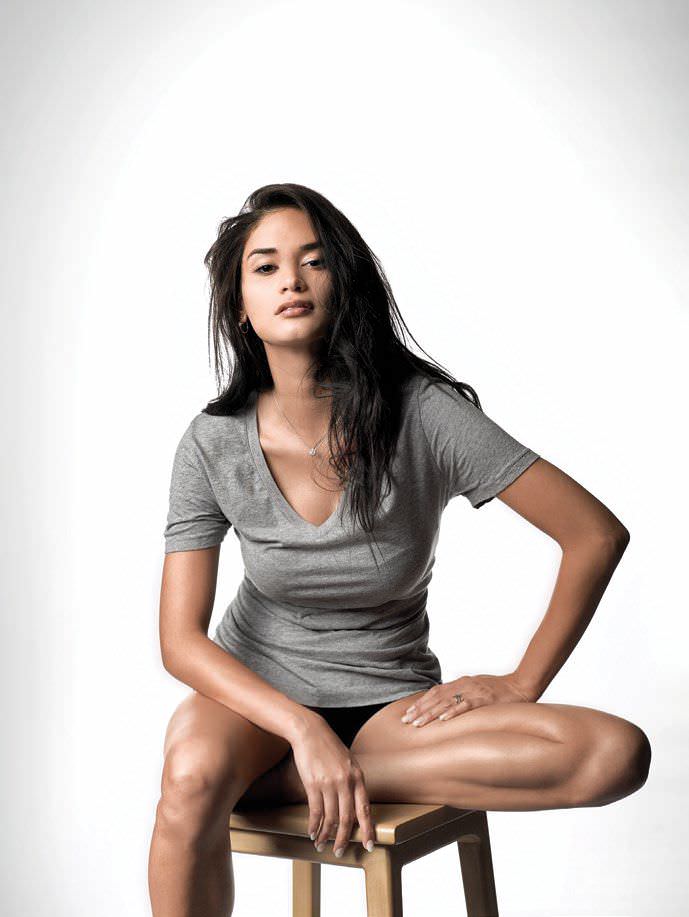 It's impressive to watch a professional at work, someone who has such complete control over her body and how it is perceived: A gentle roll of her right hip, an incremental twist of her torso, the shrug of a shoulder. Now, when the photographer asks for a smile, she grants it. It comes with very little warning, and when it does, it is revelatory. That smile, its mega-wattage, its ability to transform her face from a still life of matter-of-fact beauty into something more vivid, more involved. It is part of her arsenal, that beauty queen smile, one of the tools of the trade. She slips it on and off between shots, yet every time it breaks through, there's a palpable genuineness to it.
You can read up to 3 premium stories before you subscribe to Magzter GOLD
Log in, if you are already a subscriber
Get unlimited access to thousands of curated premium stories, newspapers and 5,000+ magazines
READ THE ENTIRE ISSUE
August 2016