Ancient history on our beaches
Devon Life|June 2020
Fossil finding is one of life's pleasures. CHRISSY HARRIS finds out how you can enjoy a post-lockdown adventure along East Devon's world famous coastline
Discovering a piece of Early Cretaceous history would certainly add to the magic of your next beach trip. The Jurassic Coast – which stretches 95 miles from Exmouth to Studland in Dorset – is rich in a huge variety of fossils, including ammonites and brachiopods.
These tiny windows into life millions of years ago have been drawing explorers to these cliffs for generations.
But what is it about spotting a bivalve shell or tubeworm layer that people find so rewarding?
"It's that sense of discovery," says fossil finder Martin Curtis. "You've gone out hunting for something and when you find it and it's a good example, you get a connection to that fossil. That feeling never goes away."
Jurassic Coast guide Martin has been exploring the wonders of the cliffs and beaches along this World Heritage Site for years.
Martin and other enthusiasts say anyone can have a go at fossil hunting, as long as you know where to look and what to look for. Some fossils are way beyond our reach (and far too dangerous to find) but others are easier to uncover.
Martin says it's a case of clearing your mind and focussing on certain colours, textures and shapes.
"You don't need to be a palaeontologist," he says. "You can train your eyes to find fossils. It's a natural process that we can all do."
Martin says the best and easiest places to find fossils are Charmouth and Lyme Regis beaches in Dorset.
But he and other local enthusiasts say there are also a number of key spots in East Devon.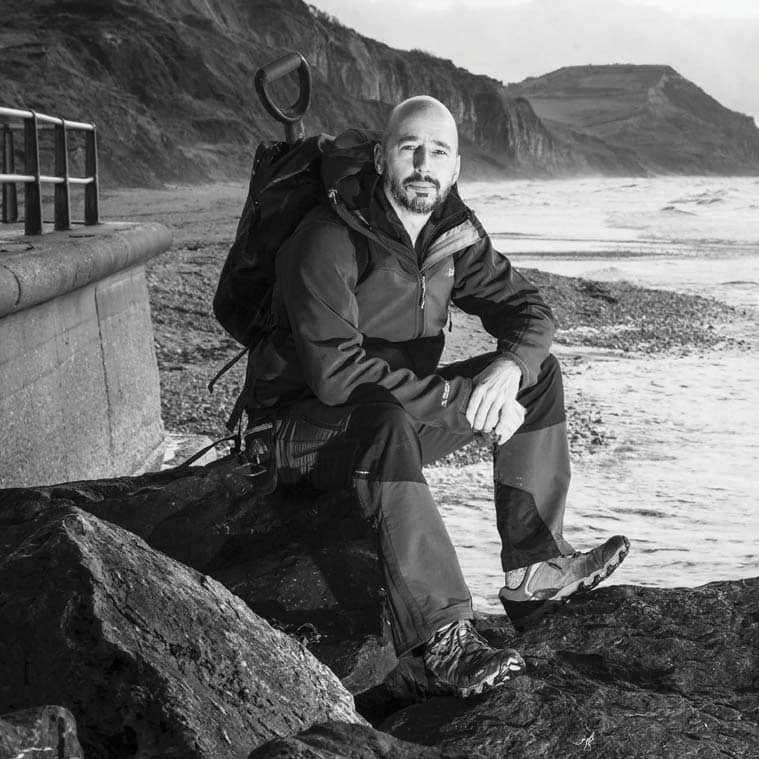 Beer resident and fossil fan Mike Green has been running sessions for children at Devon Wildlife Trust's Seaton Jurassic centre, teaching them some basic geology and what to look out for on the local beaches.
You can read upto 3 premium stories before you subscribe to Magzter GOLD
Log-in, if you are already a subscriber
Get unlimited access to thousands of curated premium stories and 5,000+ magazines
READ THE ENTIRE ISSUE
June 2020