The Egret has landed
Derbyshire Life|March 2020
Paul Hobson tells the heartening account of the survival and return to our shores of a bird whose beautiful plumage once resulted in its downfall
There can be few wildlife stories as impressive as the amazing return of the little egret, yet strangely its tale is not as well known as that of other returnees such as the osprey and the red kite. Perhaps this reflects our media bias (within the avian world anyway) to birds of prey.

Little egrets are beautiful, snow-white herons with black legs and dandelion-yellow feet. They are water birds of coast and inland wetlands that were once a common feature of Britain's aquatic world a thousand years ago. Like their cousins, the bittern and grey heron, they make tasty eating and were therefore avidly sought after for the table.

By the Middle Ages they were featured in many a royal banquet, such as that of Henry VI in 1429. However, the writing was on the wall, and numbers in Northern England even then were declining. The lust for egret flesh continued and the little egret rapidly became another British extinction.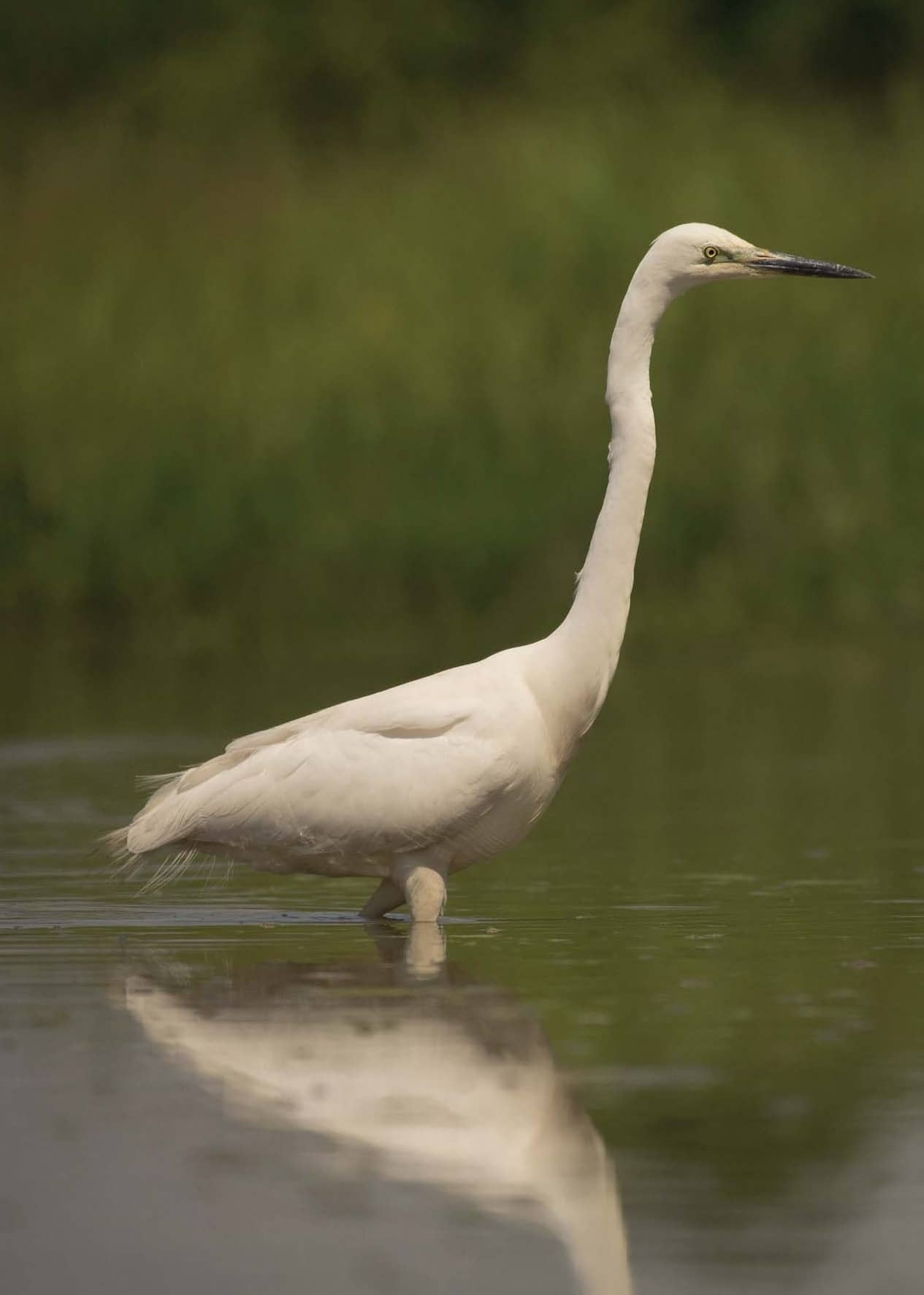 Unfortunately, the appetite of humans, particularly in terms of the little egret, didn't stop there. By the early 17th century a new threat had arisen – the desire for exotic feathers to deck the hats of the Baroque era's rich and famous. This fad slowly grew into a global craze and by the 19th century the demands of the insatiable Victorian fashionistas were seeing European herons and egrets slaughtered in their millions. In 1887 alone a single London dealer sold two million egret skins.
You can read upto 3 premium stories before you subscribe to Magzter GOLD
Log-in, if you are already a subscriber
Get unlimited access to thousands of curated premium stories and 5,000+ magazines
READ THE ENTIRE ISSUE
March 2020