Love Belper – At Christmas
Derbyshire Life|December 2019
Deciding to stay local, Ashley Franklin seeks out the festive gems to be found in his nearest town
Will it be festive cheer for the High Street in Derbyshire? Winner of the first-ever Best British High Street Award in 2014 – out of 135 contenders – Belper was nominated again this year. The town is teeming with a gift, homeware, fashion and jewellery stores which are part of a wide spectrum of shops, cafés, pubs, and restaurants – over 160 – with few empty units to be seen. There is no denying that the High Street is in decline but no one seems to have told Belper.
'Belper is buzzing,' says Neil Hunt of gift shop Nordicana, who came to the town two and a half years ago, one of many businesses attracted by the buoyancy of Belper's retail scene. Rebekah Wright of childrenswear shop Cheeky Bambini says Belper's High Street award was a strong factor in her decision to set up shop 18 months ago.
A fresh plus factor for Rebekah and the other High Street businesses has been Love Belper, an organization that promotes the town's independent shops and dining and drinking establishments. Love Belper was founded by Laura Armstrong of Strut Menswear. Concerned about low footfall during weekdays, she set up a Facebook group with other local retailers to work as a team on marketing the town. 'The idea snowballed,' recounts Laura. 'We had 1,000 Facebook followers within a few days.'
'Retail is hard,' adds Laura, 'and because so many other retailers know that, they were only too eager to help. So many businesses, especially the independents, are here because they do love Belper, and I just knew that if more people saw the richness, variety, and quality of the town's retail landscape, they would come to love Belper, too.'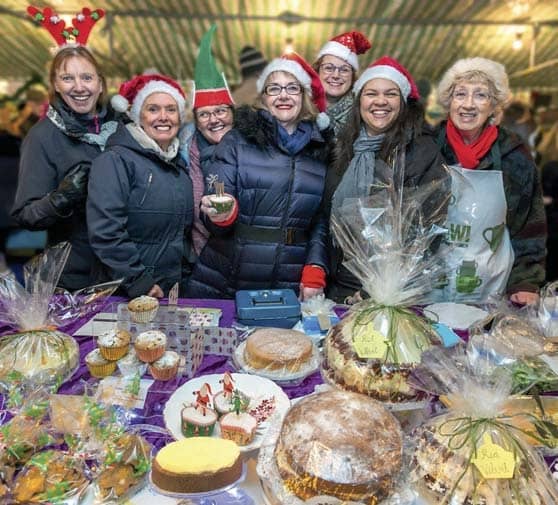 There is little doubt that Belper's British High Street nomination this year is mainly due to Love Belper as Laura has been shortlisted for the High Street Hero Award. Love Belper now has a website, has published a handy guide and map of the 'eclectic independent experience in Belper' and has increasing help and support from community organizations like Accessible Belper and the Belper Arts Trail.
'Without Love Belper I would have given up,' admits Rebekah of Cheeky Bambini, 'and because of it, we have grown strong through working together and addressing customer needs.' Rebekah herself has been responsible for superb initiatives like the recent Pumpkin Trail and Love Belper Umbrellas where you can pick up a Love Belper-inscribed brolly from a shop and 'drop it off when you're done.' Love Belper also introduced the Belper Fiver Fest, a promotion pointing out that 'if every adult in Belper spent just £5 per week locally instead of online or at a big supermarket, it would mean an extra £4.3 million per year going into our local economy.'
For Christmas, Rebekah has come up with the idea of a festive loyalty card whereby customers collect stamps when shopping at participating shops, with each full card entered into a draw to win prizes donated by those shops.
So what can Belper offer as a destination at Christmas? In the Love Belper guide, there are seven different listings: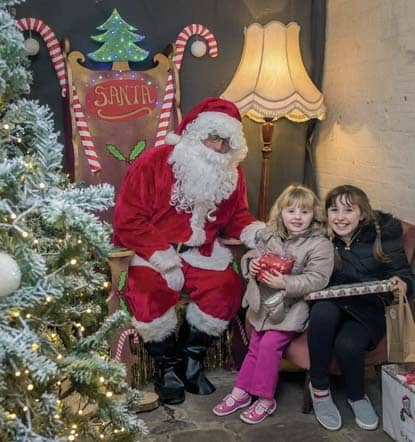 DRESS TO IMPRESS
This section includes established fashion outlets like De Bradelei Mill and Slenderella through to more recent arrivals like This Boutique, run by Emma Auger, selling mid-to-high-end fashions for the 30-plusses – 'clothes that are comfortable, affordable and stylish,' says Emma, 'and I've got party outfits for Christmas!'
The Leather Shop has been a popular presence in Belper for nearly 60 years selling quality bags, purses, wallets, briefcases, belts, and gloves. Manager Judith Poundall makes the salient point that 'being an independent shop, customers matter more, so personal service is paramount. When you've been here as long as us, familiarity breeds content.'
It's heartening to note that a more recent arrival also selling leather goods – Pellegrino –coexists only three doors away, stocking Italian and French designer bags, Swiss vintage and designer watches, ladies' outdoor wear and quality gifts.
You can read upto 3 premium stories before you subscribe to Magzter GOLD
Log-in, if you are already a subscriber
Get unlimited access to thousands of curated premium stories and 5,000+ magazines
READ THE ENTIRE ISSUE
December 2019