Bretby And The 'Golden Pharaoh'
Peter Seddon unearths some Derbyshire links to the 'Boy King' Tutankhamun
Running in London throughout December until May 2020 the much-lauded exhibition 'Tutankhamun – Treasures of the Golden Pharaoh' will attract huge visitor numbers. It will display more artefacts associated with 'King Tut' than ever before – part of an international tour ending in Cairo in 2022 to mark the centenary of the 1922 discovery of Tutankhamun's amazing tomb and treasures.
Even in our 'advancing' world, the monuments and artefacts of Ancient Egypt continue to fascinate. Far from being dead, the past appears more alive than ever. Technology offers fresh insights. History and heritage are 'on trend'.
Egypt may be far distant from Derbyshire, but the tendrils of connectivity run deep. The county actually has an indelible link with the great discovery. Indeed it could be mooted that without 'Derbyshire money' the young Pharaoh might never have been found at all.
On 4th November 1922, in the Valley of the Kings near Luxor in Egypt, the archaeologist Howard Carter (1874-1939), after years of searching, uncovered the first of a flight of steps leading to the entrance to the 3,200-year-old tomb of young Pharaoh King Tutankhamun (c.1342-1325 BC).
Carter had been financed for 15 years by the wealthy aristocrat Lord Carnarvon (1866-1923) – George Edward Stanhope Molyneux Herbert, 5th Earl of Carnarvon. His birthplace and family seat was Highclere Castle in Hampshire – still the Carnarvon home and now 'better known' as fictional Downton Abbey!
Carnarvon was summoned by Carter to witness the tomb's opening – peeping first through a small hole Carter exclaimed that he saw 'beautiful things'. The subsequent excavation revealed thousands of items in all their glory – but the painstaking progress lasted a number of years. Only in October 1925 did Carter finish opening the series of coffins that revealed a magnificent golden face mask and the mummified body of Tutankhamun.
That was the crowning glory. But by then the so-called 'Tutmania' had already gripped Britain. Egyptian influence was seen in countless aspects of British culture – fashion, architecture, literature, art, music, cuisine, theatre and cinema – none were spared. Even cocktails were given the Egyptian twist – and no fancy dress ball was complete without a bandage-wrapped 'mummy' and at least one glamorous Cleopatra.
Lord Carnarvon lived to witness the beginning of this Egyptomania – but never saw Tutankhamun's mummy unveiled. He died in Cairo on 5th April 1923 just five months after the discovery of the tomb. The cause was complications arising from a mosquito bite – but the sensationalist press lost no time in declaring that the 'Curse of the Mummy's Tomb' had wreaked its vengeance.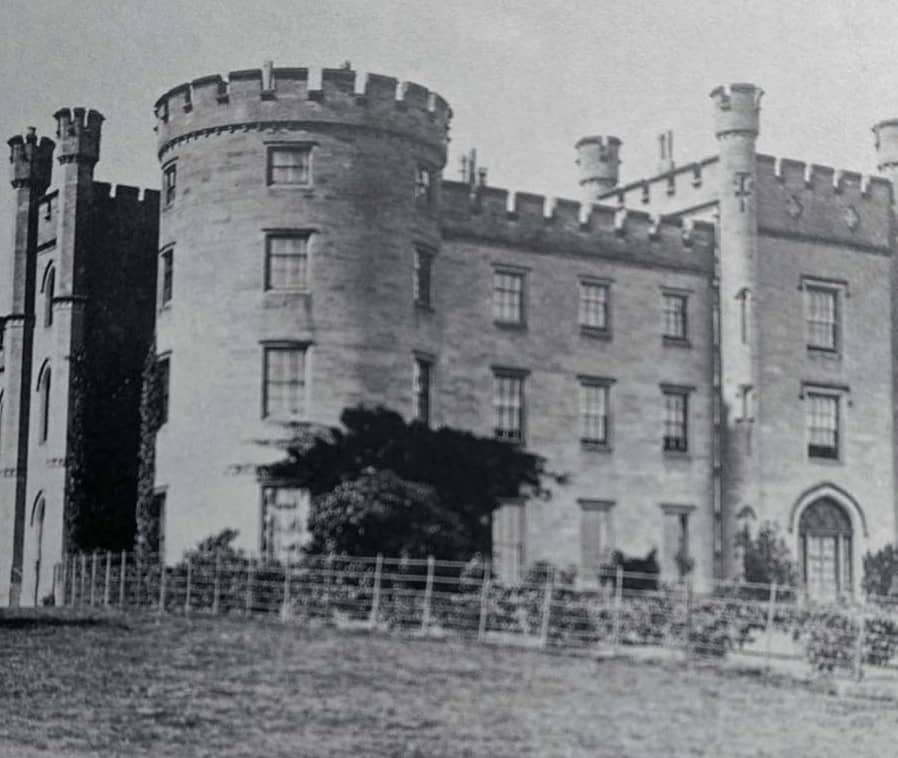 You can read upto 3 premium stories before you subscribe to Magzter GOLD
Log-in, if you are already a subscriber
Get unlimited access to thousands of curated premium stories and 5,000+ magazines
READ THE ENTIRE ISSUE
December 2019