Spring Comes to the Secret Garden
Cotswold Life|March 2020
Hidden away behind Lydney Park is a magical secret garden.
Walking into Lydney Park garden is to leave the world behind. Few places that I visit have quite the same character. Perhaps it's because of the trees that surround the valley site, possibly it's because the garden is hidden from view. Whatever the reason, there's a sense of tranquillity and time standing still that gives it a definite Secret Garden quality.
The planting too makes it unusual among Cotswold gardens. Rather than the typical herbaceous and shrub mix, Lydney Park has woodland with a range of acid-loving plants that few gardens in the area can grow. In spring, these put on a firework display of colour – red, pink, yellow and purple, set against the fresh green of the new leaf canopy.
All this makes it somewhat surprising that few people seem to have heard of the garden.
"The locals know about it but the rest of the world doesn't," says Viscount Bledisloe.
This lack of recognition is something he's aiming to change with an ambitious project to revitalise the garden and put it firmly on the Cotswold horticultural map.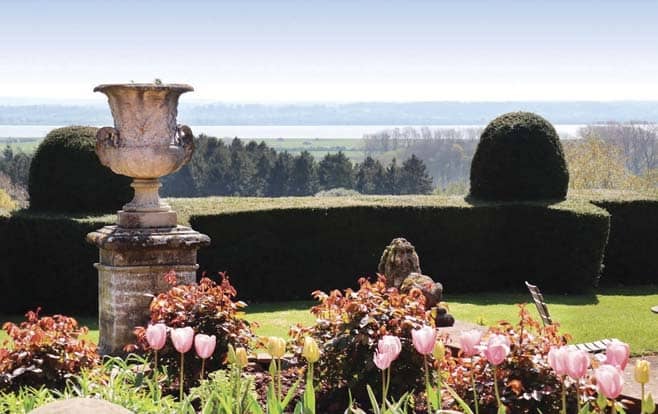 Although there is garden around the house, with masses of naturalised bulbs, beautiful spring-flowering trees and a new terrace garden, it's the Woodland Garden that's the real draw.
This was started in the 1950s by his grandfather, the second Viscount Bledisloe who inherited Lydney Park when he was 58. Deciding he didn't want to run the estate, he quickly handed it over to his son and announced he was going to build a woodland garden instead.
The inspiration came from a thriving clump of Rhododendron 'Cynthia' that had been planted in the 1920s by his father. Although the estate doesn't have the acid soil rhododendrons need, it does have decades of leaf mould thanks to the surrounding woodland, giving suitable growing conditions.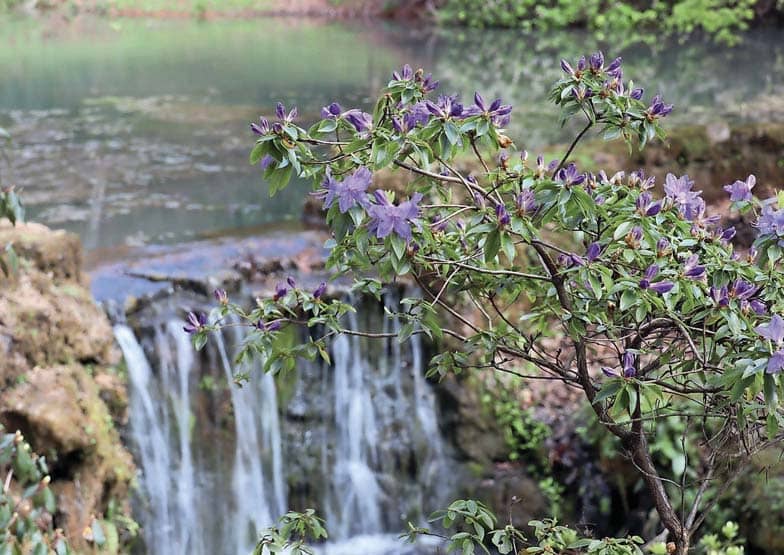 The woodland project occupied the second Viscount until his death in 1908, fittingly from a heart attack in the middle of the garden.
He was helped by his friend, Sir Giles Loder, who created another great woodland garden at Leonardslee in West Sussex.
Along the way, the Viscount created a small Japanese-style pond at one end of the valley, built huge dams to make pools and planted a range of rhododendrons, azaleas and camellias.
You can read upto 3 premium stories before you subscribe to Magzter GOLD
Log-in, if you are already a subscriber
Get unlimited access to thousands of curated premium stories and 5,000+ magazines
READ THE ENTIRE ISSUE
March 2020