Shop local, Spend local
Cotswold Life|June 2020
Modern-day Malmesbury has a positive vision of the future and innovative plans to boost the town's economy as the lockdown is lifted
It's a community with soul and those who work here say it's like a giant supermarket without a roof as it has everything. Malmesbury may be famous for its rich and quirky history, but it is very much a town of the modern-age as well as one with a positive vision for the future.
In fact it's the smallest town in England to have its very own gift card, whereby locals encourage each other to invest their money back into their High Street shops. And in light of the current climate it will prove a strong weapon in keeping the local economy above water. In the past few months it has been working for the good of all. It has been knitting independents together, making folk realise what riches they have on their doorstep and encouraging the local economy to thrive.
As England's oldest continually inhabited town, Malmesbury has the accolade of being 'Queen of Hilltop Towns,' and has a rich history stretching back over 1,000 years. Modern excavations have revealed Iron Age Fort remains which dates its original settlement to 500 BC, although official records traced town roots back to the 5th century. Also home to England's oldest hotel, the Old Bell – which celebrates its 800th anniversary this year, having provided bed and board since 1220 – Malmesbury is a fascinating mix of 17th and 18th century shops and inns serving customers in the imposing shadow of its beautiful 7th century abbey.
Incidentally both the Old Bell and the abbey are on board with the gift card initiative which seeks to celebrate every kind of business in town – candles, coffee and clothes; paints, plants and pampering; dinner, drinks and decorating and so on.
The idea is to 'shop local, spend local,' by carrying 'a little piece of Malmesbury in your pocket' – a pre-paid MasterCard which enables customers to spend online or in local businesses. It is not just about buying, it is also about enjoying the social aspects and experiences the town has to offer.
"You can choose any card amount from £5 to £500 to give to friends, family or colleagues and they can then enjoy spending it in any one of the shops and businesses in Malmesbury who have signed up to the scheme," says Lesley Wood, Malmesbury Marketing and PR.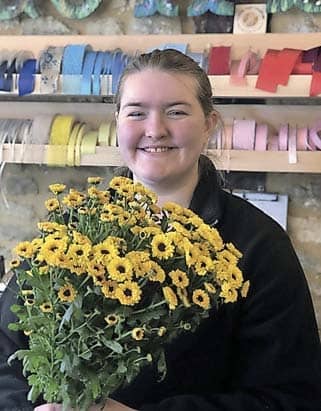 "We are hoping employers will buy the cards for their employees as incentives. They also make a great gift for teachers and colleagues."
You can read up to 3 premium stories before you subscribe to Magzter GOLD
Log in, if you are already a subscriber
Get unlimited access to thousands of curated premium stories and 5,000+ magazines
READ THE ENTIRE ISSUE
June 2020