CLOSE to the EDGE
Rob Collins is one of those rare artists who, in a few instinctive brush strokes, captures the breathtaking beauty of the Gloucestershire countryside WORDS:
I'm standing next to Gloucestershire artist Rob Collins, gazing at a wall in the brightly-lit surroundings of Wottonunder-Edge's art centre, Under the Edge, but I'm not really here.
There are some paintings that have the ability to cast a very special magic over you, whisking you across time and distance to a very different place. Standing shoulder-to-shoulder with the artist, it's as if a curious yellow ring has been placed on my finger in true CS Lewis style, and I've been taken to a wood in autumn; the cool spongy moss can be felt beneath my feet, the distant sound of animals moving in the undergrowth can faintly be heard, and the scent of lichen and damp bark fills the nostrils. This has all been created by the witchcraft of applying oil to canvas by the artist to create his 'Wild Autumn Crocus' painting. Like the 'magic eye' pictures of the mid90s, if you look long enough and allow your subconscious to wander, something rather strange begins to happen…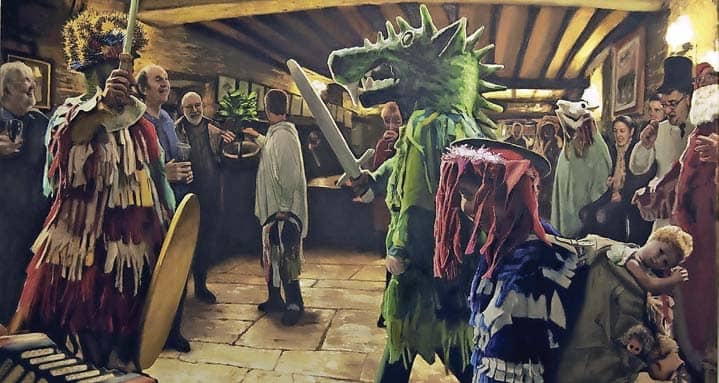 Rob Collins – as his father was before him – is a true countryman. Born in 1952 and brought up in the village of Cam, just five miles north of Wotton as the crow flies, his father taught him how to seek out the beauty in nature.
You can read upto 3 premium stories before you subscribe to Magzter GOLD
Log-in, if you are already a subscriber
Get unlimited access to thousands of curated premium stories and 5,000+ magazines
READ THE ENTIRE ISSUE
March 2020