Rooted in faith
Indian culture strongly emphasises the principle of harmony, especially between natural and man – a principle highlighted by the importance given to different trees in mythology and religious traditions
Trees have been considered sacred in many cultures and religions the world over, across many millennia. One of the most popular episodes in Hindu religion is detailed in the Bhagavata Purana, an ancient text written in Sanskrit, which mentions the churning of the ocean of milk by the gods and the demons for the sake of amrita or ambrosia, which would grant immortality to those who drank it. During the process of churning, many objects arose from the ocean – one of which was the kalpa vriksha (also called kalpa taru and kalpa druma), the celestial wish-yielding tree. The tree was taken by Indra, the leader of the gods, to his celestial garden. Representations of this tree are often depicted in stone sculptures of ancient India. Other ancient works, including the Ramayana and Mahabharata, contain numerous references to various trees in different regions of India.
Ancient Indian art depicts tree goddesses called vriksha devatas or sala bhanjikas in stone. These deities are shown entwining their bodies around the branches of a tree or holding a branch with their hand. Their mere touch was enough to make a tree bloom. They are usually shown grasping the branch of a sal or ashoka tree. These vriksha devatas represent fertility and prosperity and hence their repeated representation in temple sculptures. Incidentally, Queen Maya is said to have given birth to Gautama Buddha in Lumbini garden (Nepal) under an ashoka tree (or sal, according to some sources), grasping its branch.
It is interesting to see that in many parts of this country, especially Tamil Nadu in the South, temples have a sacred tree within their precincts. In Hinduism, some trees and flowers have been associated with particular deities. For example, the vilva or bilva (Aegle marmelos) tree's trifoliate leaves are very special to Shiva, while the leaf of the tulasi (holy basil) is one of the important ingredients for the worship of Vishnu. These sacred trees, seen inside temples today, are many times lone specimens of sacred groves in which the temples were situated. For example, the temple for Kapaleeshwara (another name for Shiva) in Mylapore, the culturally effervescent locality in Chennai, has the punnai (Alexandrian laurel) as the sacred tree found inside the temple compound. According to tradition, this entire area was once a forest of punnai trees. Almost all these sacred trees have various medicinal properties, which was probably why they were assigned the 'sacred' tag in the past to keep them from being destroyed, in addition to their being of religious importance. Ayurveda or the ancient system of medicine in India uses the leaves, bark, roots and flowers of such trees for curing various diseases.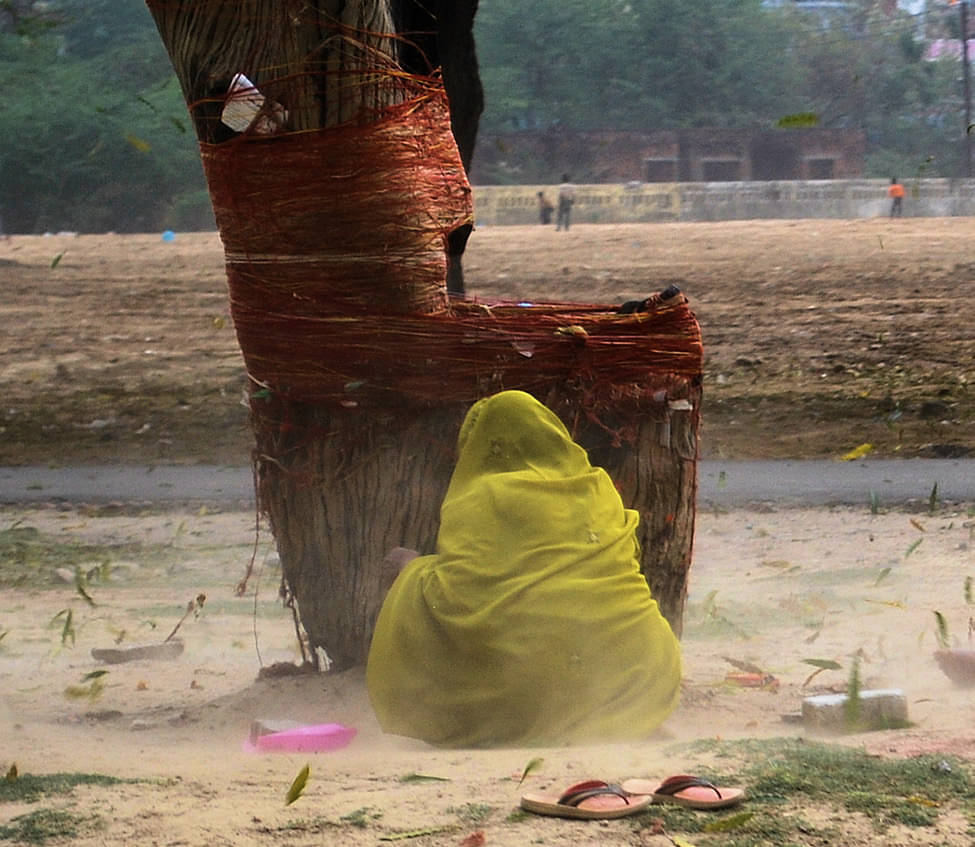 You can read up to 3 premium stories before you subscribe to Magzter GOLD
Log in, if you are already a subscriber
Get unlimited access to thousands of curated premium stories, newspapers and 5,000+ magazines
READ THE ENTIRE ISSUE
September 2020