On the trail of Monteverdi
To mark the 450th anniversary of Monteverdi's birth, conductor Sir John Eliot Gardiner is embarking on a major worldwide tour, performing the Italian's three operas. He tells Paul Riley all about it
'Well, he was very sympathetic, approachable, undoubtedly feisty, may be a touch vain about his appearance, aware of certain shortcomings – he felt disadvantaged never having attended university – but above all I think that he was supremely conscious that he'd broken new ground. He was cutting edge in a culture that was restlessly on the move.' Sir John Eliot Gardiner is describing Claudio Monteverdi, the composer who was a game-changer in Gardiner's own life, and is set to loom large again as 450th-birthday celebrations beckon. 'I wondered what it would reveal to perform his three surviving operas side by side,' he muses, 'and the idea just grew'.
And grew. By the end of the year, the conductor and his hand-picked company of musicians will have presented the trilogy across Europe and the US including Venice, Monteverdi's adopted home for some 30 years. There will also be a performance of the 1610 Vespers in Cremona Cathedral, the alma mater where the young Claudio cut his musical teeth.
It's not the first major tour devoted to one composer that Gardiner has embarked on. Back in 2000, he famously marked the 250th anniversary of JS Bach's death by heading out across Europe and the US on a Bach Cantata Pilgrimage – over the course of 52 weeks and in churches great and small, he conducted each GE of the German's sacred cantatas on the specific dates for which they were written.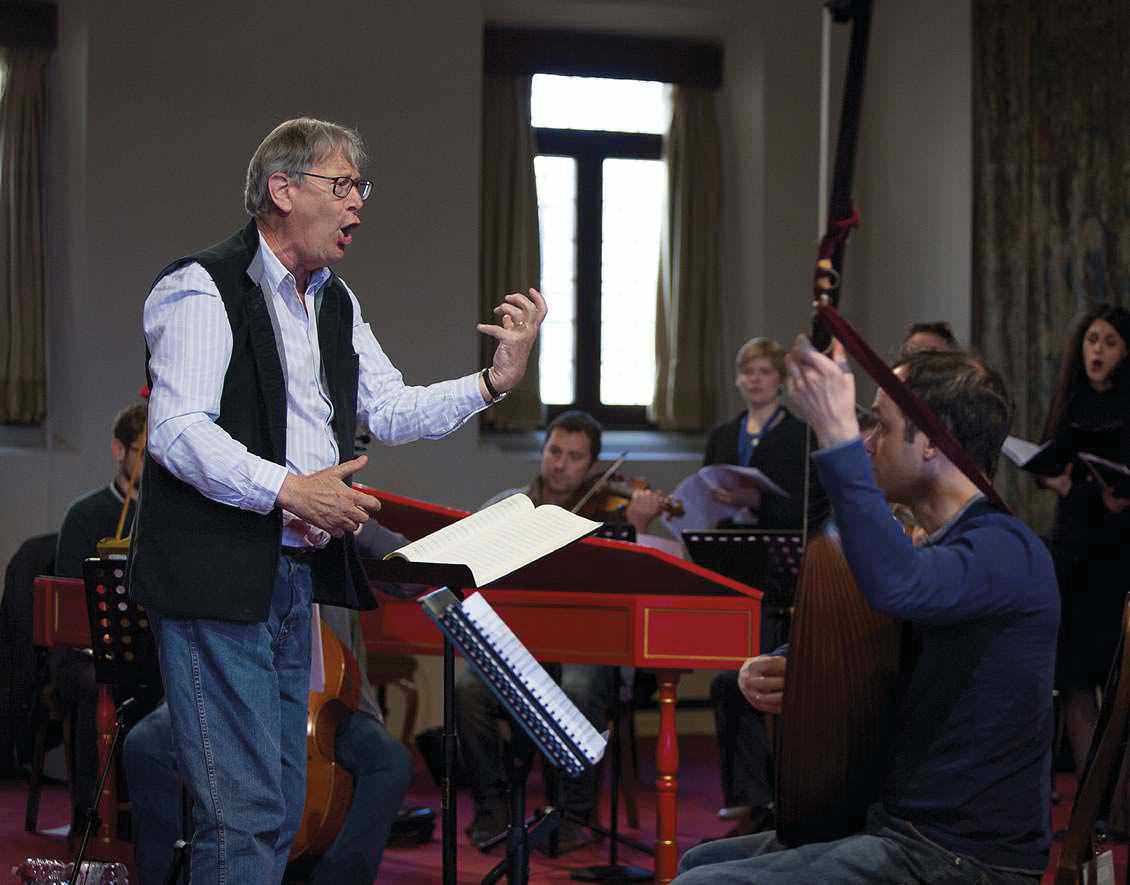 But Monteverdi has always loomed large in his conscience too. This, after all, is the conductor who, while still an undergraduate at Cambridge, founded the Monteverdi Choir for a performance of the Vespers in King's College chapel. That was back in March 1964. Since then, the choir has gone on to perform across the globe and has racked up over 150 recordings. In the meantime, Gardiner also founded, in 1978, his English Baroque Soloists orchestra. Regular partners of the Monteverdi Choir, the English Baroque Soloists joined them for that Bach extravaganza 17 years ago, and will also be with them for this year's Monteverdi shebang.
Gardiner may seem to have started to scale his personal musical mountains at an early age, but he was positively ancient compared to Monteverdi himself – the composer was 15 years old when he published his first volume of motets. A set of sacred madrigals swiftly followed, and by 18 he was a published composer three times over. Was he especially precocious? 'He was certainly exceptional!' says Gardiner. 'Ambitious too, and he must have had the glimmerings of an idea of what his potential as a musician could be quite early on; I'm sure he must have found Cremona provincial and limiting. The move to Mantua was a huge opportunity and Monteverdi was well placed to take full advantage'.
The ducal city of Mantua was home to the wealthy Gonzaga family and, when it came to the arts, they were keen to splash the cash. 'Monteverdi would have run into the painter Rubens there for a time,' explains Gardiner; 'he possibly met Vincenzo Galilei, a learned composer and father of Galileo Galilei, who would soon be turning science on its head. Mantua was a hive of intellectual and artistic activity, and what's long fascinated me is that Monteverdi is one of an extraordinary generation of artists and scientists born in and around the 1560s who revolutionised the way we see the world. Think Copernicus, Bacon, Caravaggio, Cervantes. And, of course, Shakespeare, with whom Monteverdi has so much in common. It's almost as if composer and playwright were following synchronised paths, giving a voice to all levels of society, nobility to proletariat, able to get into the minds of all classes, to weave them together in mutually illuminating ways, and able to discern and project human emotion in all its messy or elevated complexity'.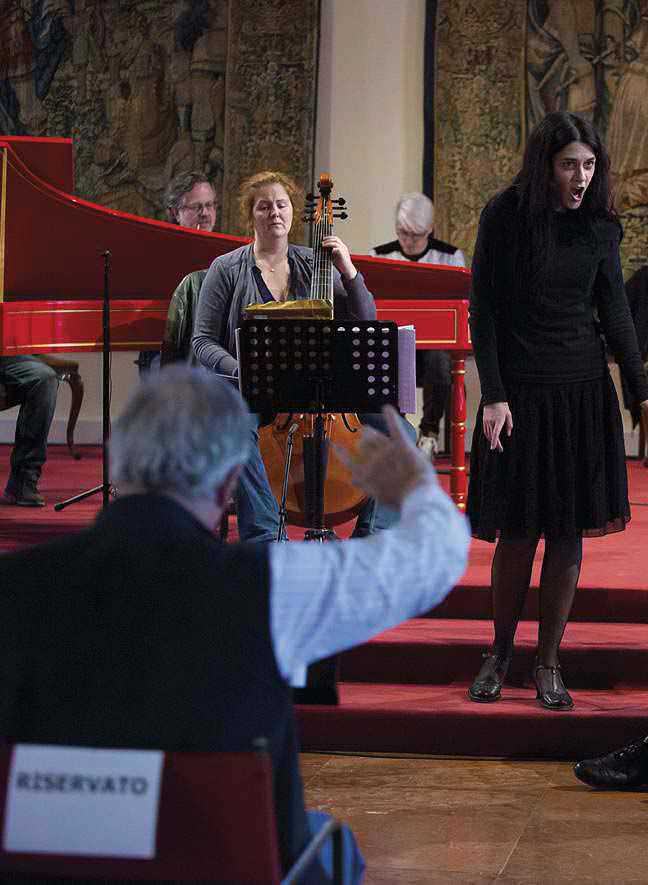 'Mantua might have been feudally repressive and unhealthily plagued by malarial mosquitoes,' continues Gardiner, 'but the sheer musical sophistication of the court was just what Monteverdi needed. Musically it was highly sophisticated, and in an almost hothouse atmosphere he was idiosyncratically experimenting with the madrigal to see where it might take him expressively. [His fellow composer] Gesualdo was always a bit of a harmonic hooligan, and Marenzio carved out his own niche; but in the books of madrigals composed in Mantua, Monteverdi was intent on shoving men and women into the foreground of the musical canvas and exploring different ways of shining a spotlight on what it is to be human.'
You can read upto 3 premium stories before you subscribe to Magzter GOLD
Log-in, if you are already a subscriber
Get unlimited access to thousands of curated premium stories and 5,000+ magazines
READ THE ENTIRE ISSUE
April 2017