Ermonela Jaho
Learning and practising technique is one thing, says the Albanian soprano, but the key to a great performance is understanding what your character is going through – and being able to express it.
'When I have to cry, I do cry. For sure. If I have to scream, I scream for real.' Ermonela Jaho speaks of the stage as if it's the one place where you are compelled never to deceive. All the artifice and artistry and the technical preparations count for little, she says, without genuine emotion.
We're sitting in the Royal Opera House, where she returns in March to sing Cio-CioSan in Puccini's Madam Butterfly. From the beginning of our conversation she speaks about opera as an emotional outlet that's only truly satisfying when a singer forgets about all the patient work that has led up to the performance and finds, by a process that she describes as mysterious and exciting, the truth about a character's feelings.
This means that she can talk about music in terms that might sound a touch fake coming from someone else. From her, it has the ring of truth. 'Music is the language of our souls. It's why we need the theatre – to get a kind of connection between the artist and the public, and I think it is a kind of catharsis for our souls. To reach that state you have to go beyond the notes and the techniques – they are like tools that we need to reach the deepest places. The notes only take you so far.'
But I shouldn't give the impression that although she talks, naturally, in such terms, she exists on some elevated plane where only dreamy talk will do. Not at all. She is vivacious, warm and funny, and happy to discuss the strangeness of a singer's life.
Like, for example, her first performance with the Royal Opera. It was in 2008. Russian soprano Anna Netrebko was ill (a problem with which Covent Garden has had to cope more often than it would like) and Jaho was scrambled from New York to sing Violetta in Verdi's La traviata, with tenor Jonas Kaufmann singing Alfredo. 'I jumped in without any rehearsal, because there was no choice,' she remembers. 'I arrived from the airport to try on the dresses. It was scary. But you have to have that kind of courage. When the situation is more difficult, that is the big challenge. Maestro [Maurizio] Benini helped me. I had two or three hours in the studio, but I'd never seen the stage. They told me "Here is where the door is" and so on. But I had to imagine the stage. I didn't meet everyone in the cast before the performance. Imagine that! I'm never going to forget it.
'And it was even more terrifying because Violetta is on stage before the opera begins. The audience can't see her because she's hidden, but she can see them. It looked to me as if the opera house was so big. Gigantic. I felt so tiny – like a little bird. Everyone was saying "This is your opportunity – how lucky you are". Well, yes, if you have worked, maybe this is the moment when you have to show it. But I heard the announcement that there was a change of cast, and the big sigh from the audience. So we began. I had to work out who some of the other singers were. I felt a little drunk because I had to guess… but at the end it went very well. And the way the public reacted was fantastic. Until the last note I was thinking – am I good enough to sing here? Am I good enough? When I saw the reaction of the public it was a release, and a relief. Every time I have come back here it is like coming home. It makes you feel spoiled being here, but very happy.'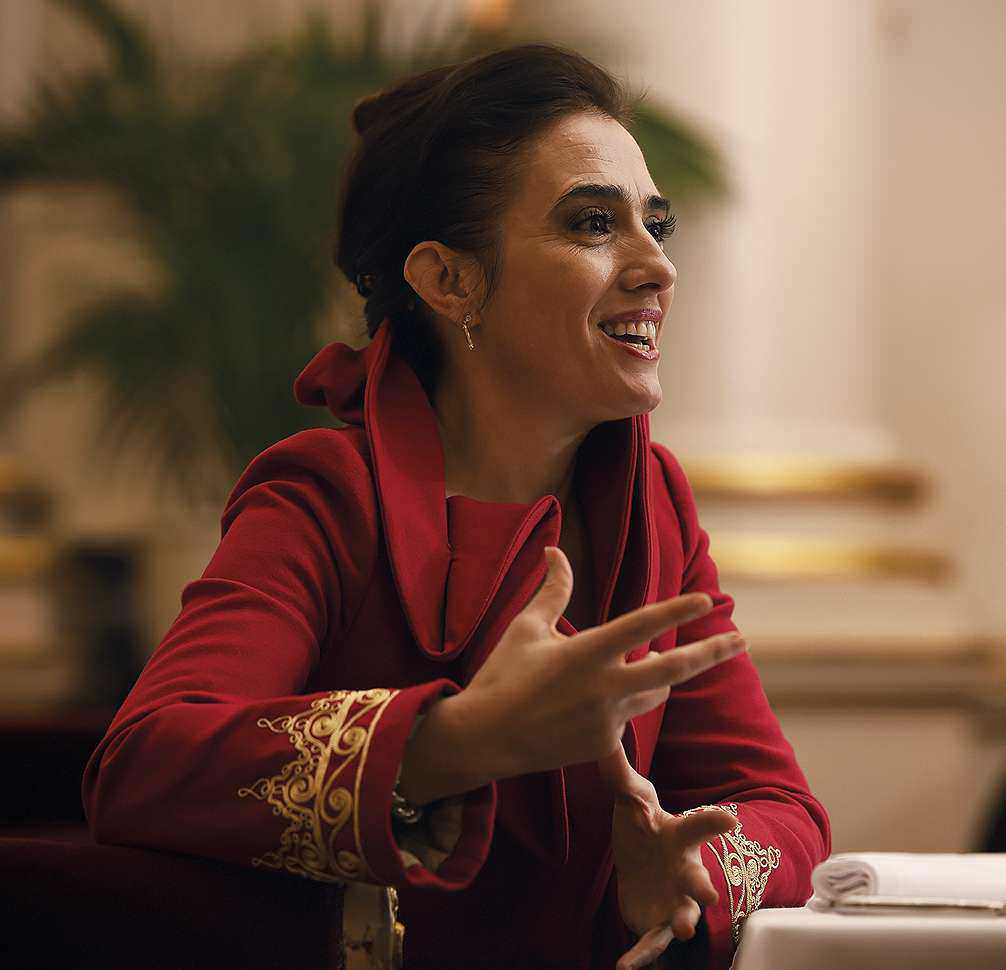 You can read upto 3 premium stories before you subscribe to Magzter GOLD
Log-in, if you are already a subscriber
Get unlimited access to thousands of curated premium stories and 5,000+ magazines
READ THE ENTIRE ISSUE
February 2017