THE DESERT BIRDS OF ANCIENT GEBEL EL-SILSILA
Ancient Egypt|July / August 2020
John Wyatt teams up with Maria Nilsson and John Ward to reveal for the first time the results of their investigation of over thirty different bird images found carved on the rocks at this important Egyptian quarry site.
Maria Nilsson and John Ward
Readers of AE will already know about many of the exciting discoveries made by Maria Nilsson, John Ward and their team at Gebel el-Silsila from their recent series of articles. Further research has been on-going off-site, during and before the lock-down, with an investigation of 102 photographic images of 34 possible bird depictions found there. What were those species? Why did the ancient Egyptians choose to depict these particular birds? Did they differ from the species depicted at other known sites to the north? What do they tell us about the various habitats once existing around the quarries throughout the seasons? What further information might they reveal about the lives of the people who lived and worked there?
Gebel el-Silsila
This archaeological site, covering some thirty square kilometres, is situated on both sides of the River Nile some 55 km south of Edfu. The 104 quarries date from at least the Middle Kingdom well into Graeco-Roman times and are known to have provided sandstone for almost all of ancient Egypt's greatest temples. This area has been one of the driest and sunniest places in Egypt for at least 4,500 years and is correctly classified as having a hot desert climate. Annual rainfall averages out as less than 1 mm although many years may pass between showers. It is not therefore surprising that almost all the reliefs of birds (none appear to have ever been painted) are weathered or otherwise damaged, making absolute identification rarely possible. The fact that they were also mostly done simply, quickly, not always accurately and with corrections, made for primarily industrial rather than artistic purposes, has also added to that difficulty. Nevertheless, some diagnostic features do provide enough information to enable the identification of probable bird families and even, occasionally, individual species.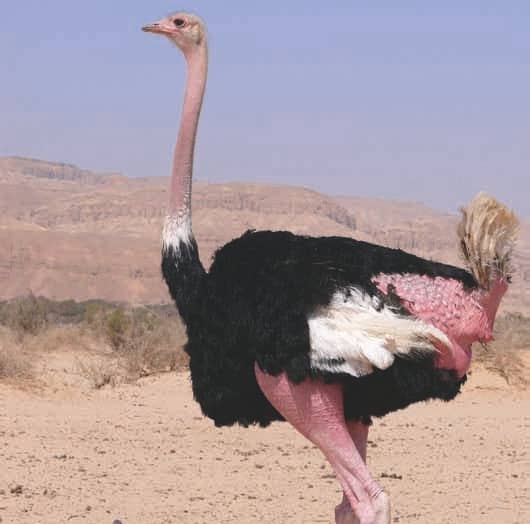 Ostriches
The preferred habitats of ostriches are open short-grass plains and arid semi-deserts. They are almost exclusively vegetarian but may eat locusts, grasshoppers and small reptiles when available. They get most of the liquid they need from what they eat so are not dependent on usual water sources. The most likely species in ancient Egypt would have been the North African race of Common Ostrich, Struthio camelus camelus (see opposite bottom right), but the now extinct Arabian race, S. c. syriacus, could also have occurred in the Eastern Desert. The blue-skinned Somali Ostrich, Struthio molybdophanes (centre right) might also have reached this far north in the past, although there is as yet no firm evidence to support this. Somali Ostriches do, however, feature in tribute/offering scenes elsewhere.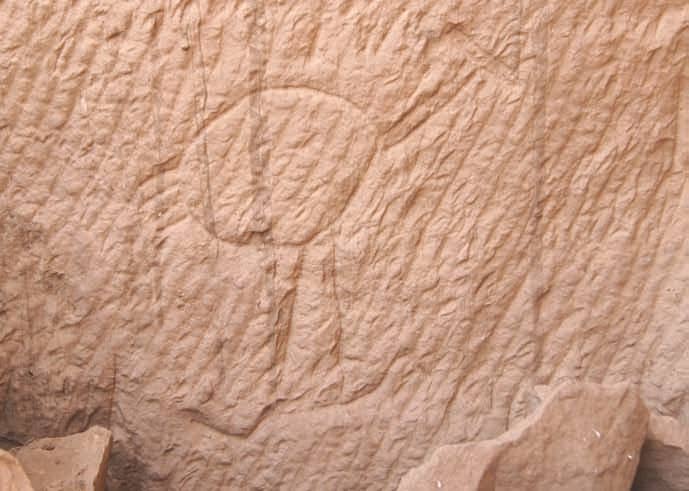 At least two ways of portraying probable ostriches may have been used at Gebel el-Silsila. In Figures 1 and 2 (see top and bottom, right), quarry marks dating back to the early Roman Period, the bird has a very simplistic, horizontal, oval body with short, stubby tail; centrally situated, long, relatively thin legs, perhaps with two-toed feet; long, fairly thick neck; and a wedge-shaped head/bill. Whether there was any indication of a wing on the side of the body is hard to determine. A large, bulky looking bird was clearly intended by the artist. There are, however, sufficient anomalies to make a categorical identification of ostrich difficult. Other species have been considered, such as storks, cranes, the larger bustards and the Sacred Ibis, Threskiornis aetheopica, but on the balance of probabilities, the provisional identification of the bird in these two images is Common Ostrich of the race camelus with probably a female being intended because of the shorter, less bushy tail.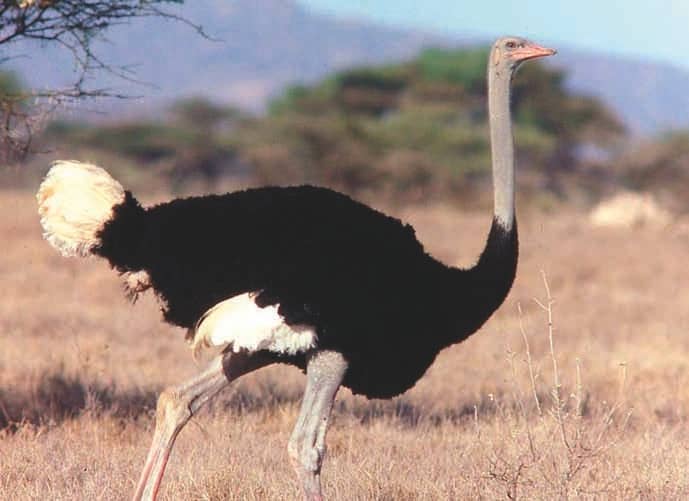 The second method of portrayal as in Figure 3 (above left), part of a rock art scene from the Middle Kingdom, was slightly more sophisticated, although there were again errors in neck, leg and tail lengths, the presence of a rear pointing toe, and the size of the head/bill. However, the features and overall depiction of a bulky bird in part display with raised wings suggests a male ostrich. Most bustards rarely raise their wings in display but use their tails (the larger species), necks, crests and chest feathers instead.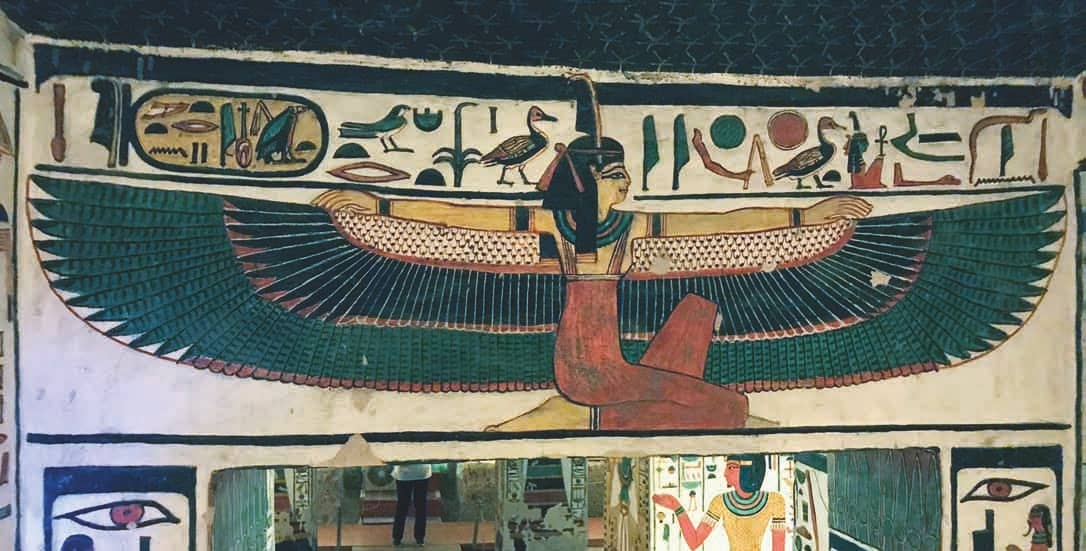 You can read up to 3 premium stories before you subscribe to Magzter GOLD
Log in, if you are already a subscriber
Get unlimited access to thousands of curated premium stories and 5,000+ magazines
READ THE ENTIRE ISSUE
July / August 2020