PER MESUT: for younger readers
The remarkable village known today as Deir el-Medina (see above) but called the 'Place of Truth' by its inhabitants, is the source of a huge amount of information about the ordinary life of the ancient Egyptians.
Generations
From its foundation early in the Eighteenth Dynasty to the end of the Twentieth Dynasty it was home to a community of specialist craftsmen, the people who built and decorated the royal tombs in the Valley of the Kings. With many workmen passing on their skills and their positions to their sons, some families can be traced through several generations in the village records. Family meant a lot to the workmen and they showed their respect for their ancestors in their personal monuments (see left) and their tombs, but although the village was occupied almost continuously for some four hundred years it is rare to find more than three generations of the same family represented on a funerary stela or tomb wall.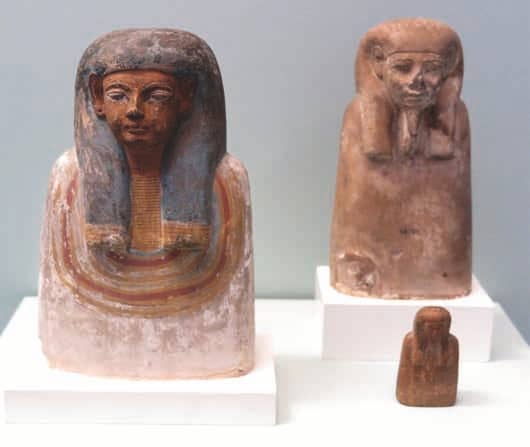 The lifespan of most ancient Egyptians was shorter than can be expected today; a man might have lived into his forties while a life of thirty-five years for a woman was more likely, although some members of the highly-privileged Deir el-Medina community are known to have lived much longer. It was common for people to marry when still young, at least by modern European standards, and most Egyptian women became mothers while still in their early to mid-teens. Assuming a woman was sixteen years old when she had a baby and that child, in turn, became a parent at a similar age, the mother would already be considered old and might well have died before her grandchild had had a chance to get to know her. Childbirth was dangerous for both mother and baby and was a major cause of early death, which meant that some women would never have met their grandchildren and the grandchildren would only have known about their grandparents from what they had been told by their own parents.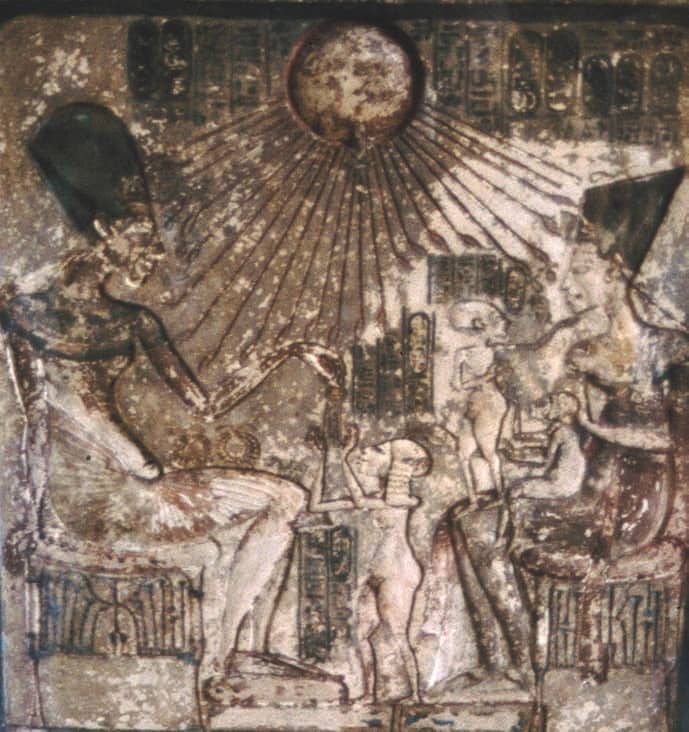 You can read upto 3 premium stories before you subscribe to Magzter GOLD
Log-in, if you are already a subscriber
Get unlimited access to thousands of curated premium stories and 5,000+ magazines
READ THE ENTIRE ISSUE
April / May 2020