NEFERTARI AND PUDUḪEPA: QUEENS OF DIPLOMACY
Diana Liesegang explores the relationship between an Egyptian and a Hittite queen, and their role in the peace negotiations between their two countries.
The famous "peace" treaty between Ramesses II and Hattušili III was the result of a process of intensive diplomatic effort to forge a new kind of contact between Egypt and Hatti following the 1274 BC Battle of Kadesh, ending a long period of hostilities. What is remarkable about this new relationship is the role played by Nefertari, wife of Ramesses II and the Hittite queen Puduáhepa, the wife of Hattušili III, in bringing the two major powers together.
Murder and Alliance
"My husband has died, and I have no son. But You have many sons, they say. If You give me one of Your sons, he will become my husband. Never I would take a servant of mine and make him my husband. I am afraid."
This is a part of the most famous letter, written by an unknown Egyptian queen at the end of the Amarna Period, to the Great king of Hatti, Suppiluliuma I. Known only as "the king's wife" or "Dahamunzu" in the Hittite records, this queen wrote to suggest a marriage between herself, the widow of an Egyptian pharaoh, and a Hittite prince. Such a union of the two greatest powers of the ancient Near East, based not on war but on a royal marriage, was a sensational idea – one that Suppiluliuma could not ignore. He decided to send one of his sons to Egypt. However the prince was murdered on his journey, possibly by enemies of the Egyptian queen, destroying any hope of an alliance between the two powers.
After years of aggression, hostilities came to a peak with the battle between Muwatalli II and Ramesses II at Kadesh in 1274 BC. By this time, both sides were looking for an end to war. After many years of political and diplomatic exchange between the two countries, in 1259 BC a treaty agreeing to a mutually beneficial alliance was signed by Ramesses II, the Great king of Hatti, Hattušili III (successor to Muwatalli II), and the Great Queen of Hatti, Puduáhepa, leading to over sixty years of peace in the ancient Near East. Correspondence between the two royal families leading up to this treaty has been preserved in the archives of the Hittite capitol Hattusa (now Boghazkoy), giving us a unique insight into how each side tried to build a closer, more positive relationship with their international partner to create a powerful and stable partnership – a new political concept. At the forefront of this correspondence were the two queens.
Nefertari
Nefertari (named "Naptera" in the Hittite records) was the Chief Wife of Ramesses II, and mother of his first-born son, crown prince Amunherkhepsef. Nefertari (see left) received numerous honours from her royal husband during her lifetime, including divine adoration in her own temple (opposite top) at Abu Simbel, dedicated to the queen and the goddess Hathor, demonstrating her great importance to Ramesses. And yet little is known about her background and parentage. She held many titles as queen but is never referred to as sa.t nsw.t – a sign perhaps that she was not a member of the royal family.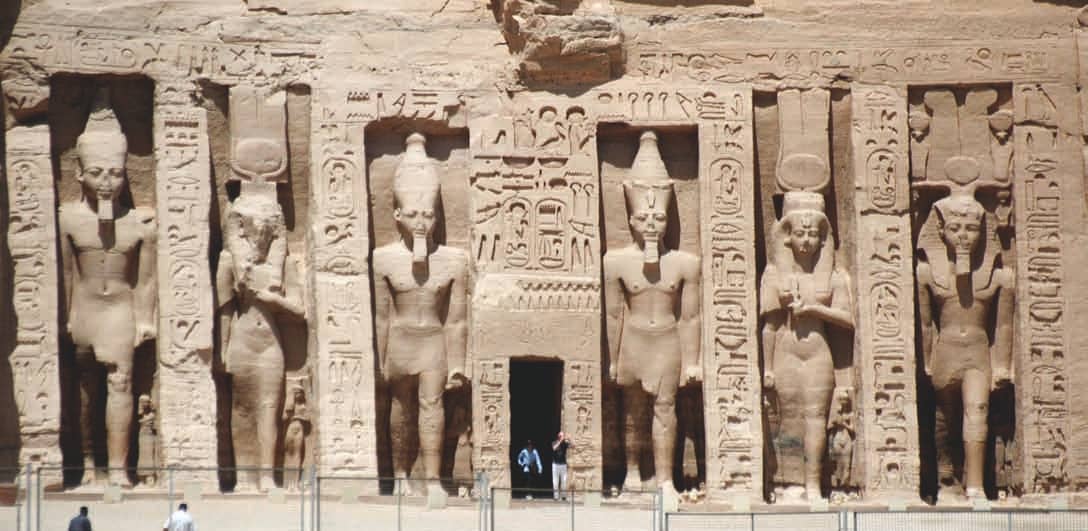 In the official royal iconography, Nefertari is mostly shown in the classic style of an Egyptian queen, with a formal and elegant dress, and royal regalia such as the two-feather crown of the Great Royal Wife. She appears in many representations beside Ramesses II, often smaller scale, but sometimes equal in size, as for example in her statues on the façade of her Abu Simbel temple. Until her death in the 24th year of the reign of Ramesses II, Nefertari was the most important woman at the Ramesside Court.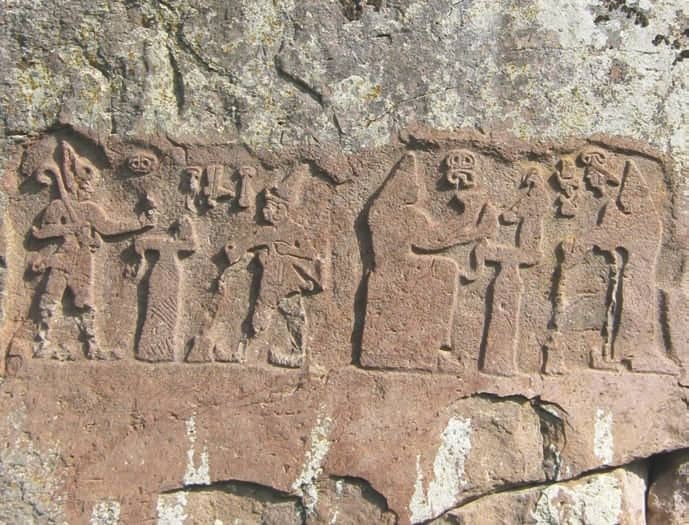 The Hittite Queen
You can read upto 3 premium stories before you subscribe to Magzter GOLD
Log-in, if you are already a subscriber
Get unlimited access to thousands of curated premium stories and 5,000+ magazines
READ THE ENTIRE ISSUE
April / May 2020