NATURAL PYRAMIDS
Ancient Egypt|July / August 2020
Few pharaohs could afford to construct a great stone pyramid like that of Khufu at Giza, but as Wojciech Ejsmond reveals, later kings – and some private individuals - found a new way to enjoy a pyramid burial.
Pyramids have inspired wonder since ancient times and been subject to intense investigation ever since, so one may think that this subject is already well explored. However, there are some pyramids that have been overlooked. Rather than man-made structures, these are naturally-occurring pyramid-shaped rocks, and the study of their use sheds new light on the history of ancient Egyptian funerary practices.
The Pyramid – Royal Path to Eternity
The shape of a pyramid represented a primeval mound, from which the god Atum began the creation of living beings. A pyramid was thought of as a place of transformation of a deceased person and his ascension into the sky. For the first half of ancient Egyptian history, only kings and selected royal women could be buried in pyramids and these structures became the focal point of their burial complexes.
The origin of pyramids is subject to debate. Some of the earliest forms date to the First Dynasty tombs at the Memphite necropolis. These structures included a small mud-brick hill-shaped or pyramid-shaped structure over the burial chamber. However, as they were concealed inside mastabas, these 'hidden pyramids' would not have been visible when the monument was completed and their interpretation is still subject of some controversy.
King Djoser (c. 2667-2648 BC) built the first major pyramid at the Memphite necropolis. His architect Imhotep constructed a step pyramid (opposite, bottom) made from a succession of mastabas, one upon another. The largest true pyramid was built by King Khufu (c. 2589-2566 BC). After his reign, there was a steady decline in the size of pyramids and in the middle of the second millennium BC, pharaohs stopped constructing pyramids in Egypt.
A New Approach
Why did Egyptian kings suddenly abandon one of the most iconic features of their culture? To answer this question we need to go beyond conventional studies involving architecture and religion and look to landscape archaeology, a discipline that was rarely been applied to studies of pyramid evolution. Landscape archaeology focusses on the ways in which people of the past understood, conceptualised, and used the environment around them. Elements of a landscape can evoke religious symbolism and forms known from architecture. Ancient Egyptians sometimes conceptualised elements of landscapes based on their similarity to already-known shapes such as those of deities or their symbols. Monuments built within a landscape can be structured to direct attention to a focal point and can help us to understand how the natural features of a landscape can be interpreted.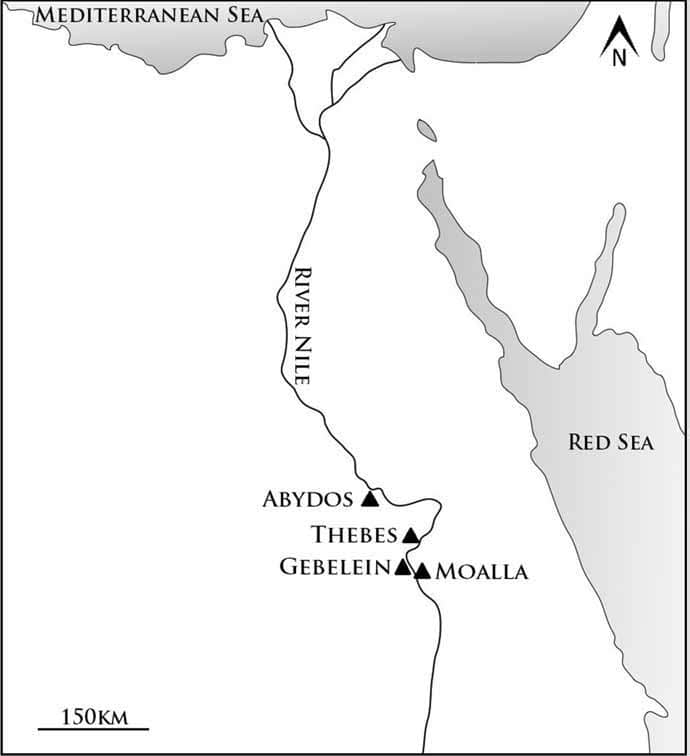 Along the length of the Nile there are mountains that have conical shapes, resembling pyramids from one or more perspectives. There is no technical term for the phenomenon of a mountain resembling a pyramid; the label 'natural pyramid' is sometimes applied to such natural formations where they are related to burial structures or funerary beliefs. This approach reveals a new kind of pyramid that developed during a time of political crisis of Egypt and later caused man-made pyramids to become redundant.
Meaningful Mountains
You can read up to 3 premium stories before you subscribe to Magzter GOLD
Log in, if you are already a subscriber
Get unlimited access to thousands of curated premium stories and 5,000+ magazines
READ THE ENTIRE ISSUE
July / August 2020