Herodotus and Egypt: - An Ancient Traveller in an Antique Land
Ancient Egypt|July / August 2020
Kevin Harrison praises the often maligned 'Father of History', whose writings have influenced our perceptions of ancient Egypt to this day.
In the 440s BC, Herodotus of Halicarnassus (c. 484-425 BC) probably visited Egypt. We say 'probably'. Some writers, ancient and modern, have claimed that 'The Father of History' was also 'The Father of Lies' – his entire account of his travels in Egypt a complete fabrication. Few today would go that far. The Histories, especially Book II, records his journey through Egypt to Elephantine on the southern frontier of what was then a Persian imperial province, collecting evidence and information about the peoples along the Nile and remote 'barbarian lands', such as Nubia and Ethiopia. His Histories is central to our understanding of Egypt, its history and geography, the land and its customs. It is often the sole ancient account, and by far the most entertaining. The Histories was superseded as a reference point for ancient Egyptian life and culture only when Egyptology emerged in the nineteenth century.
Herodotus is certainly influential. Alexander the Great, Aristotle and the Ptolemaic rulers of Egypt knew the Histories. His writings moulded Roman speculations about the Nile and its peoples. Lucan, Pliny, Diodorus Siculus, Mela, and others challenged his 'credulous story-telling' and 'erroneous' geographical conclusions, but they also parroted his discussions, observations and stories from Egyptian history. Herodotus scoffed at his sixth- and fifth-century predecessors such as Thales and Hecataeus. His work displays a keen mind and a sophisticated analysis of the evidence available to him, from personal observation and reports from others, values not always recognised by his critics.
Who Was Herodotus?
The Histories provides the only source of information we have about its author – and that is very little. He was wealthy, highly educated, probably an aristocrat, and came from the Greek city of Halicarnassus (modern Bodrum). His home city was under Persian rule and Herodotus, like so many Ionian Greeks, chafed at Persian domination and oppression. Leaving his home c. 450 BC, he settled first in Athens and later in Thurii, an Athenian colony in Italy. Greece, Asia Minor, Egypt and Mesopotamia followed. Herodotus always maintained an open mind towards the customs and beliefs he encountered, even when he found them bewildering and, on occasion, rather distasteful (such as his account of ritual prostitution in Babylon's Temple of Melissa). There is no evidence that Herodotus married, and we do not know if he had children, or how he earned his living. He appears to have spoken only Greek and was therefore heavily dependent on translators during his travels. Of course that led to problems; often he would be unable to tell if a story he had just heard was a real event, an ancient tradition, or merely an invention to amuse – and confuse – a foreigner.
The Critics
Herodotus remained controversial into modern times. The great Orientalist A.H. Sayce (1885) declared him to be inaccurate and a liar. He claimed he could not have been to Elephantine, and perhaps got no further south than the Fayum: had he done so, his knowledge of the Upper Nile would have been demonstrably more accurate and would have at least mentioned the great temple complex at Luxor, absent from the Histories. Thirty years later, Sayce was refuted by W.W. How and J. Wells in their 1912 commentary. They claimed that Herodotus clearly demonstrated considerable knowledge of Egypt, and sound judgement in his investigations. Present-day historians, using modern ethnological and archaeological discoveries, stress Herodotus is a reliable source in almost every field, only limited by his dependence on local knowledge, his lack of Egyptian and the intellectual assumptions of his day. T.R. Glover (1969) is typically favourable: "Anyone who will read Herodotus … will find it hard to bear with patience the suggestion that he is other than the most candid and truthful of men."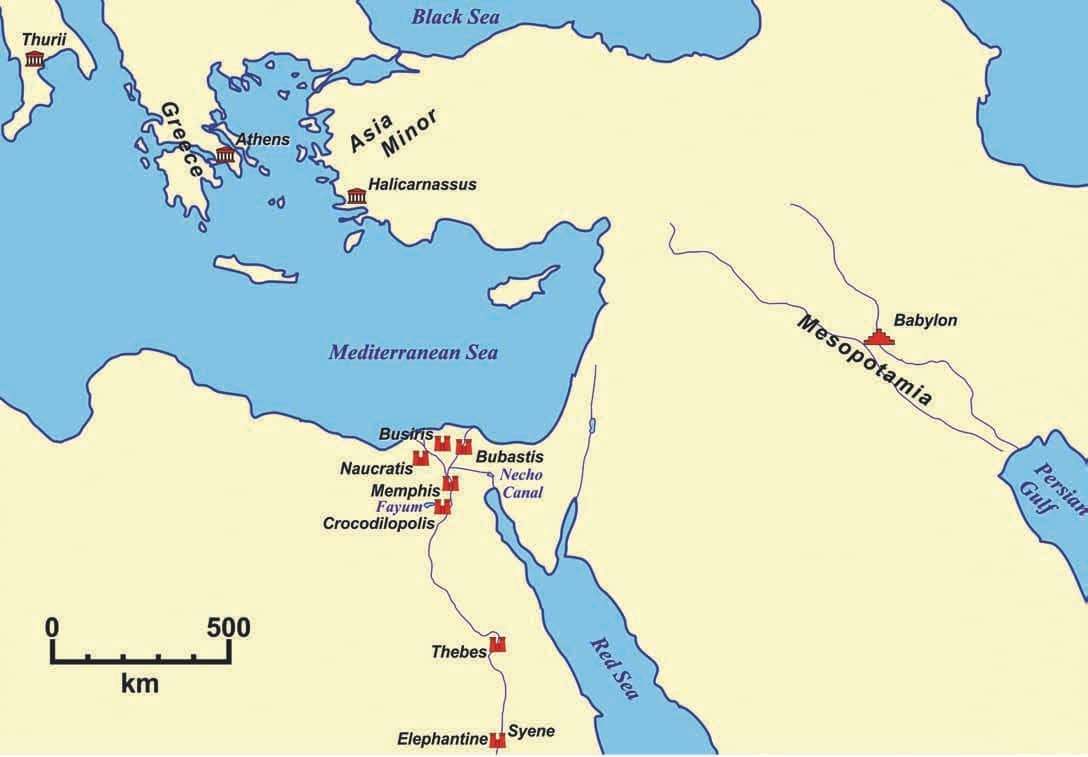 You can read up to 3 premium stories before you subscribe to Magzter GOLD
Log in, if you are already a subscriber
Get unlimited access to thousands of curated premium stories and 5,000+ magazines
READ THE ENTIRE ISSUE
July / August 2020