GEBEL EL-SILSILA THROUGHOUT THE AGES: PART 5 – RAMESSIDE ACTIVITY
Ancient Egypt
|
September / October 2020
After several fascinating digressions into the wider work of the team, Maria Nilsson, John Ward and Moamen Saad present the first of a two part exploration of Gebel el-Silsila during the Nineteenth Dynasty, beginning with some selected monuments on the West Bank.
Maria Nilson, John Ward and Moamen Saad
In previous issues, AE readers have learnt about New Kingdom activity at Gebel el-Silsila up to the time of Tutankhamun. Here we will continue our chronological journey, with some selected monuments from the Ramesside period. Joining us this time is Dr. Moamen Saad, who has been an integral part of the Silsila Team since its beginning in 2012.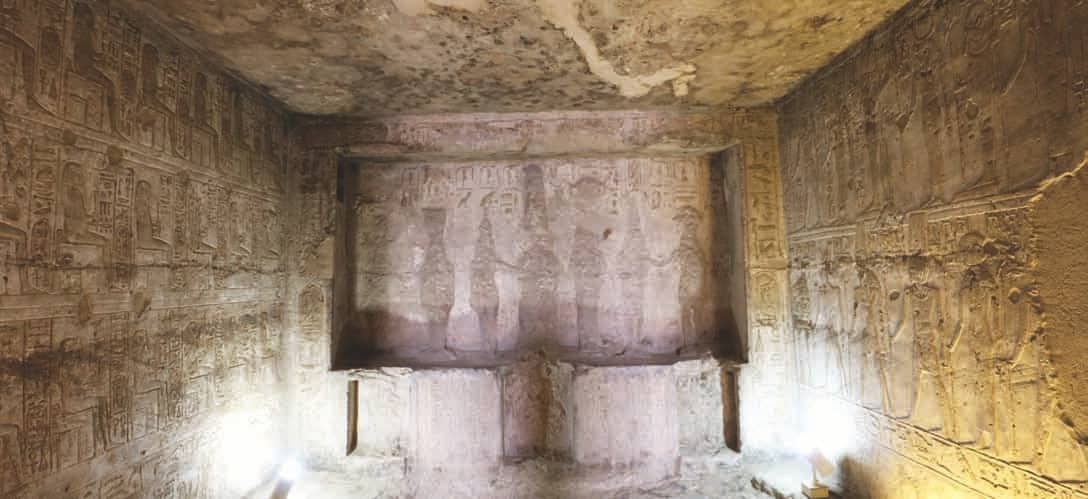 Introduction
Throughout the ancient Egyptian landscape, one cannot avoid noticing the importance and sheer enormity of Ramesside monuments. The imposing and magnificent architecture, colossal statuary and overwhelming prominence is evident everywhere and Gebel el-Silsila is no exception!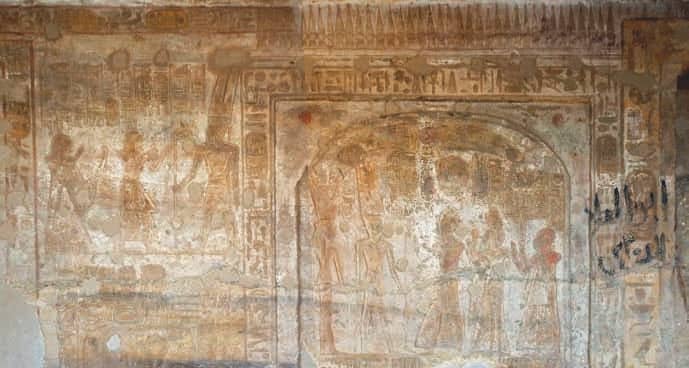 The Speos
Starting at the West Bank, perhaps the most famous monument at Gebel el- Silsila is the rock-cut temple known until recent years as the 'Speos of Horemheb' (see opposite) based on several scenes depicting this ruler within the sanctuary. While it has been suggested previously that the temple initially served as a gallery quarry, there is no evidence on the West Bank to suggest that this was the case. It is more likely to have been a natural grotto used by visitors from the Predynastic through to the Middle Kingdom, as is suggested by its epigraphic context, and was later cut into a temple structure proper during the time of Hatshepsut and Thutmose III; this is in accordance with the newly discovered 'ghost scenes' which include an obelisktransporting vessel (see top right and right). Following the radical period of Akhenaten, Tutankhamun appears to have restored and reconstructed at least the inner sanctuary, after which Horemheb, Ramesses II and Ramesses III each left their mark.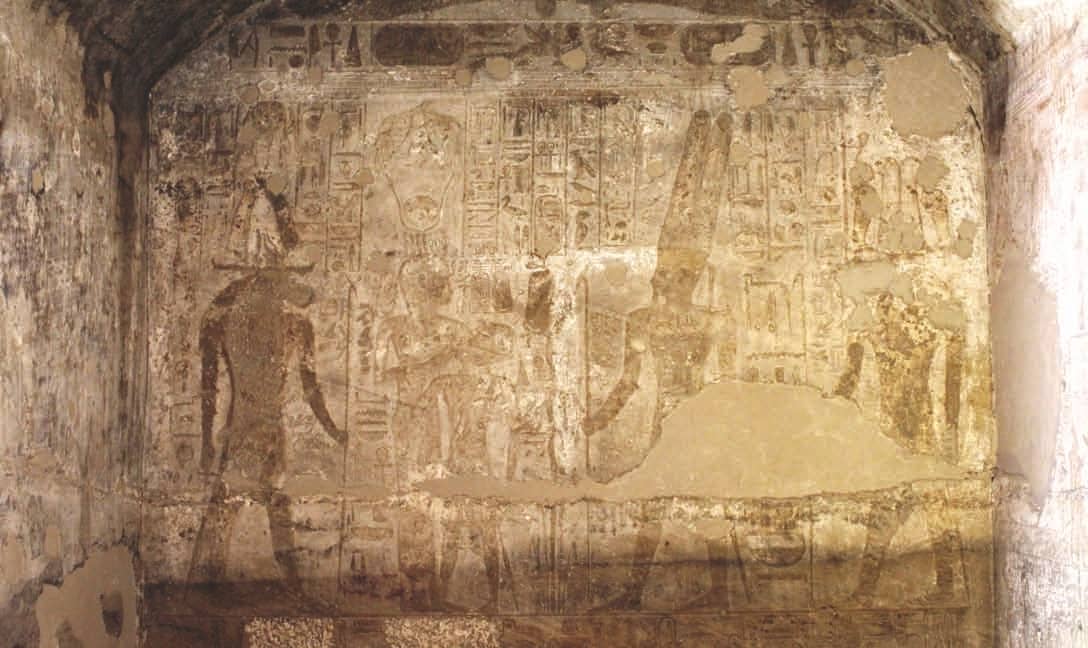 The more renowned scene of Horemheb is situated on the southern wall in the gallery, and shows Taweret suckling the king (see below). However, his presence is strongly represented in the inner sanctuary (opposite, bottom), as he is positioned within the divine statuary group, between Thoth and the Theban Triad, and further accompanied by the local divine couple of Gebel el-Silsila: Taweret, and Sobek, Lord of Kheny. With the exception of Thoth, the same gods appear in various monuments from the Ramesside period, including the Nile stelae and Stela M (discussed in AE122). Thoth's presence, however, is intriguing; but based on surrounding relief scenes, it can be concluded that the temple was associated not only with the traditional sun worship, but also with the moon.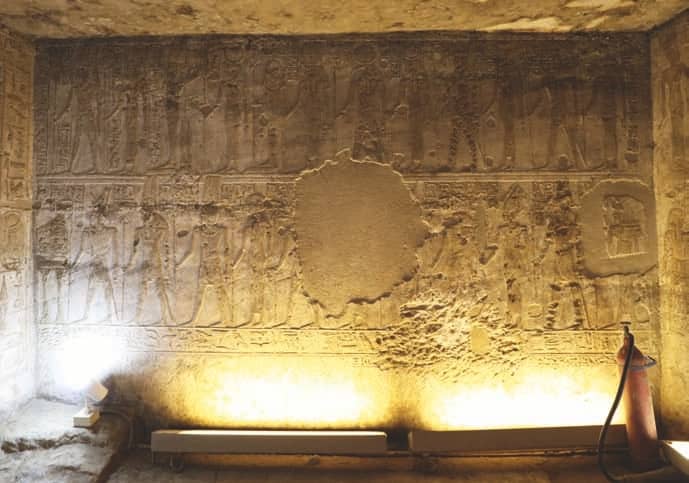 You can read up to 3 premium stories before you subscribe to Magzter GOLD
Log in, if you are already a subscriber
Get unlimited access to thousands of curated premium stories, newspapers and 5,000+ magazines
READ THE ENTIRE ISSUE
September / October 2020