Chefs At The Top Of Their Game
WINE&DINE
|
September - October 2019
Chef Peter Rollinson of Flutes Restaurant.Bar, chef Mike Tan of Madame Fan, chef Shigeru Koizumi of ESORA and chef Tristin Farmer of Restaurant Zén, share their thoughts on what defines a top restaurant and how much awards and recognition matter to them
Charlene Chow & Michelle Yee
PETER ROLLINSON
Executive Chef, Flutes Restaurant.Bar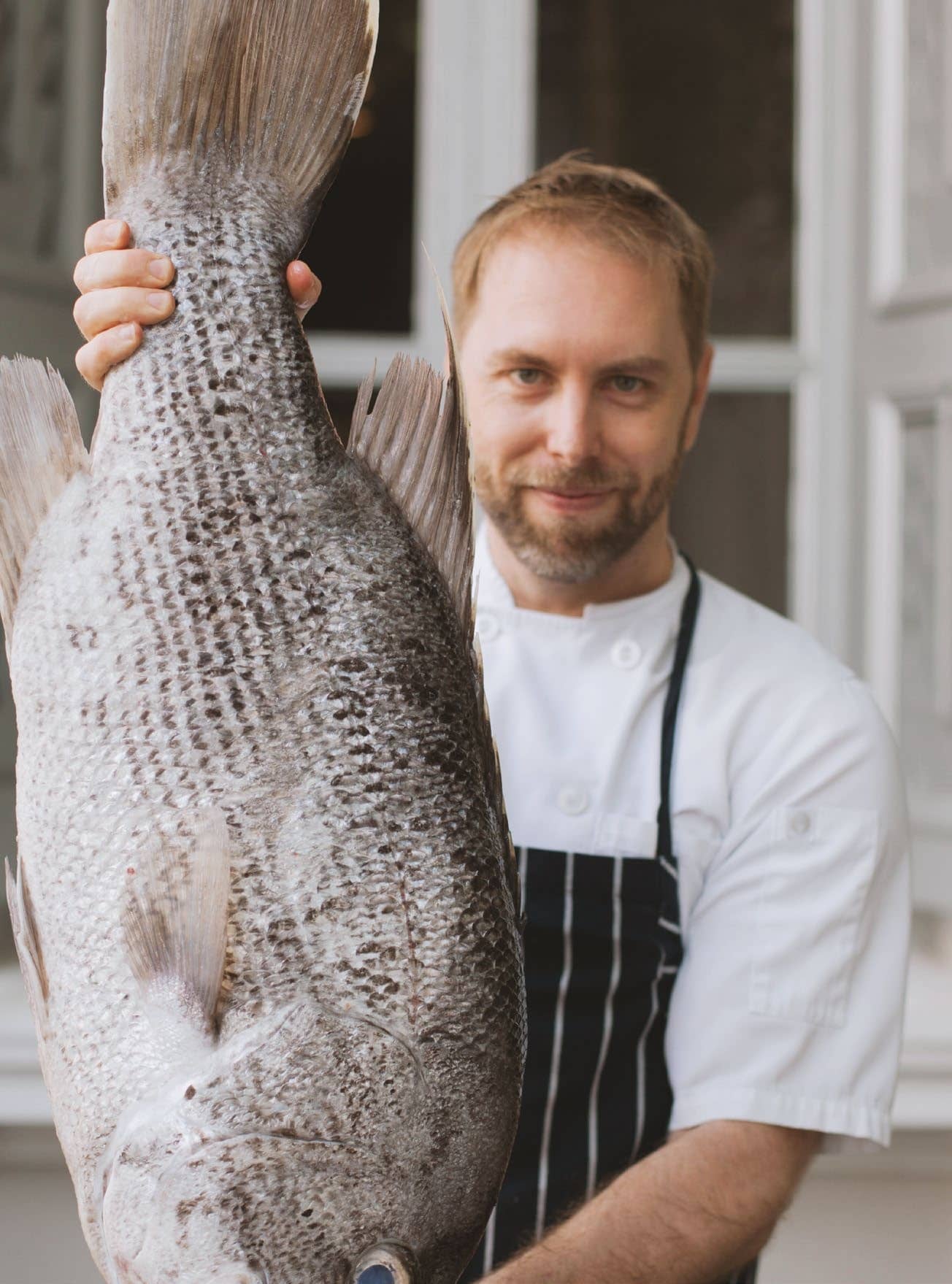 Born and raised in Sydney, Australia, chef Peter Rollinson's fascination with food began at a young age, which led him to pursue a career in culinary arts. Over the years, chef Rollinson has worked at numerous top restaurants in Melbourne and Singapore including The Halia at Botanic Gardens. A self-professed 'produce nut', chef Rollinson's culinary philosophy has always been to let the natural flavours of ingredients shine, which explains the fresh, simple and delicious tasting dishes at the award-winning modern European restaurant Flutes at the National Museum.
How have your menus at Flutes changed over the past few years?
Since arriving in Singapore in 2008, I've made it a point to incorporate more local produce in my dishes. In my opinion, some Singaporean producers have been able to produce outstanding ingredients and I don't see a reason not to use them since we have easy access to them. I find that the menus at Flutes now feature more locally-influenced dishes, which is important considering our location within the National Museum of Singapore. That said, there is one aspect of the menu at Flutes that hasn't changed, and that is to highlight fresh, quality produce.
What are some less common ingredients you're planning to use in your upcoming menus and why are you excited about incorporating them?
I've been very excited about gaining access to some amazing quality line-caught seafood which is native to certain parts of Australia, such as the Abrolhos Islands dhufish. I have used this unique produce on some of our tasting menus at the restaurant and the response on this product has been spectacular. Some of our guests have told us that the fish tastes amazing, and it's something they've never tried before. Hearing such positive feedback motivates me to constantly scour out more unique and great tasting ingredients for our diners.
How do you decide which producers to work with?
Quality and consistency are the top two things I look out for. Additionally, I've always been a chef who is interested to know every detail about how a product gets from farm to table, hence I make it a point to establish a good relationship with my producers and suppliers—this way I know that I will be getting the best ingredients available for the restaurant.
Working with suppliers that are proactive and responsive also make my job easier, like St John's Sea Bass—they make it a point to update me on what fish they have on a regular basis via text or call, and they are able to harvest the fish and deliver them promptly.
How do you motivate your team to work towards the same goals and be disciplined in keeping up to the highest standards day after day?
I try and keep the work environment positive and fun. I've always found that leading by example is the best way to not only earn the respect of your staff but ensure they follow your lead and work towards the same goals and standards that you set out for the restaurant.
Do you think accolades and awards are important to a chef and restaurant? What kind of impact do they have?
Personally, I've never placed much focused on awards, as I feel that a chef is only as good as the last meal they serve. To me, the gratitude and compliments that a satisfied diner offers, whether verbally or through empty plates, remain the most rewarding part of my job.
What do you think is next for the fine dining scene? Sustainability will be the next big thing—whether it's through the sourcing of ingredients or the way in which produce is utilised, from the nose to the tail. Additionally, vegetarian and vegan dining options in fine dining restaurants will also become more mainstream than before, as it is not only a part of the sustainability push, but diners are becoming more health conscious.
What do you hope to achieve with Flutes?
The fact that Flutes has been around for the past 15 years is a strong testament to its stellar reputation in the local dining scene. Moving forward, as the needs and expectations of diners continue to change, I hope to do my best to exceed expectations but yet maintain the true identity of the restaurant which is to offer the freshest and highest quality produce, executed with flair.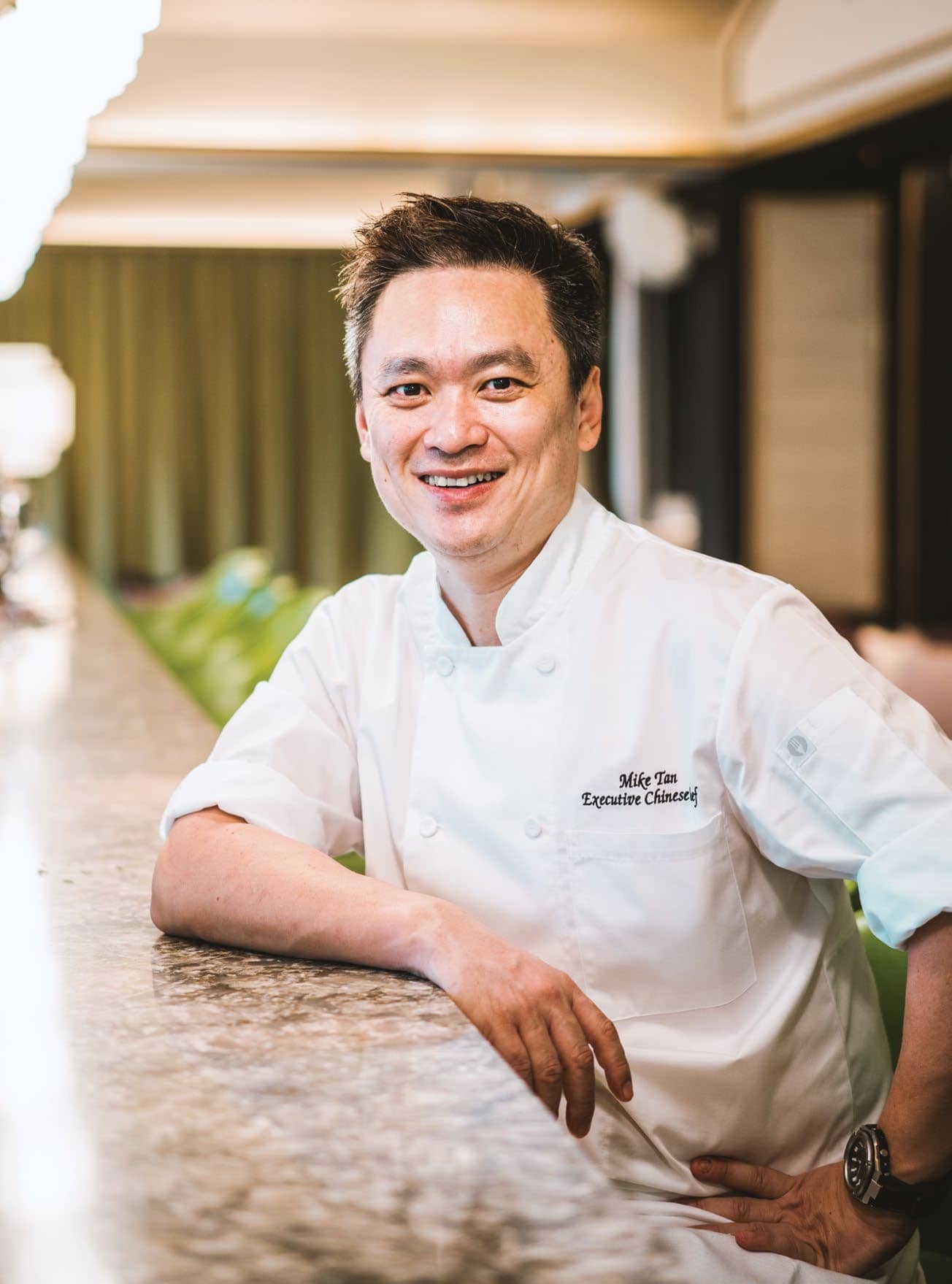 MIKE TAN
Chef de cuisine, Madame Fan
Chef Mike Tan started his career in Singapore in the 1990s, before moving on to other roles such as chef de cuisine at London restaurateur Alan Yau's Hakkasan Miami. Returning to Singapore in the late 2000s, he spent several years helming the kitchen at Forest 森 restaurant, Resorts World Sentosa. Last year, he reunited with Yau, who was opening Madame Fan at NCO Club, his first restaurant in Southeast Asia. With authentic yet innovative dishes, Chef Mike Tan and team have their sights set on bringing Chinese dining to a new level in Singapore.
Do you consciously design your dishes to suit the sultry, seductive mood of the Madame Fan dining room?
You can read up to 3 premium stories before you subscribe to Magzter GOLD
Log in, if you are already a subscriber
Get unlimited access to thousands of curated premium stories, newspapers and 5,000+ magazines
READ THE ENTIRE ISSUE
September - October 2019