A Truly Great Restaurant!
WINE&DINE
|
September/October 2018
To stand out has never been tougher in our competitive dining scene and increasingly connected world
There are lots of good restaurants around. In fact, there are lots of excellent restaurants around. But few truly stand out. Not because they are lacking, but because as diners, we are terribly spoilt for choice with the plethora of high quality restaurants within easy reach. How often have we gone out for a meal, hailed it as excellent, only to forget what we ate there a few days later? Or have trouble recalling its name a month down the road?
To truly stand out has never been tougher in this increasingly connected world. Competition at the top is no longer local, and audiences and the judgments and comparisons they make play out on a global arena. In the major capital cities of the world where the best restaurants tend to cluster, diners are incredibly informed, sophisticated and—to make things harder for restaurateurs and chefs—not easily impressed.
To distinguish themselves, restaurants have to push the envelope further than before… but that's where things can go wrong. Remember the molecular restaurant with golden wheelchairs for seats out in Clarke Quay? In its misguided quest for excellence, it was a flash in the pan, remembered for all the wrong reasons.
In this day and age where we are addicted to lists of 'bests' in the world or the region and such like, the question of what truly makes a great restaurant begs to be considered. And we're talking about establishments that are heads and shoulders above the rest. More than just good, more than excellent, but truly outstanding…and I mean out-in-orbit outstanding.
Many factors are involved and have to work together perfectly time and time again.
To be a truly great restaurant, it goes without saying that good food—the most basic fundamental of a restaurant's existence—must be a given. Excellent cooking and top notch ingredients have to be there. There should also be a sensitivity in the use of ingredients and the make-up of the menu. Says chef Gunther Hubrechsen of fine dining restaurant Gunther's Modern French Cuisine, "The hallmarks of a truly excellent menu are the freshness, quality and exception of your ingredients but the most important thing is that the menu has to be balanced."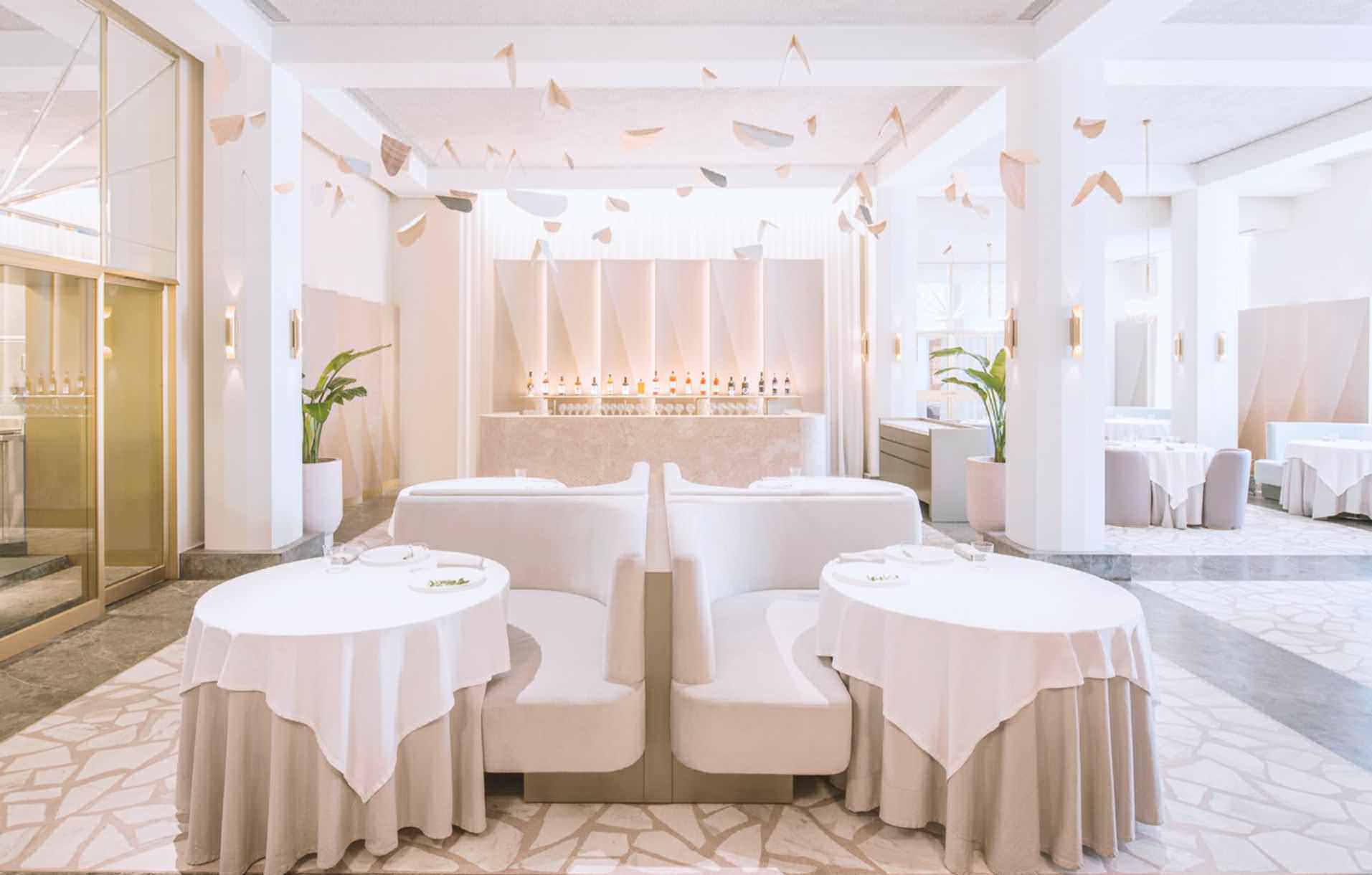 For instance, does it make sense to use an ingredient in such a way, or serve it at such a time of the year? Is the menu coherent and stand up to scrutiny? Does it use lemon as a principal ingredient in the last three courses of a degustation? Is the same garnish of fluorescent pink rose petals used too often in a tasting menu? These occurred in two award-winning restaurants in town which shall remain unnamed. Is the kitchen solidly grounded in its philosophy, be it authentic traditional fare or innovative cuisine? Does it interpret it well?
Hand in hand with excellent food must be excellent service. For a great restaurant understands that it is the entire customer experience, down to the last detail, that matters. "Personalised service, the authenticity of the cuisine, and an elevated dining ambience are indicators of a great restaurant. Customers seek out the authenticity of the cuisine and the experience that the restaurant delivers, regardless of it service class," says Lewis Quinn, director of food & beverage at The Ritz-Carlton, Millenia Singapore.
You can read up to 3 premium stories before you subscribe to Magzter GOLD
Log in, if you are already a subscriber
Get unlimited access to thousands of curated premium stories, newspapers and 5,000+ magazines
READ THE ENTIRE ISSUE
September/October 2018