Processed Food Is It Good For Your Body?
Hospitality Food & Wine
|
Mid November 2018, Issue 11
Processed food has been around for quite some time.
Consciously or unconsciously consume processed food every day of our lives. It can be anything in the form your milk, the bread you eat, cakes, instant noodles; the list is endless. Processing can be as simple as chopped vegetables stuffed in a bag or as complex as adding preservatives, food coloring and spices to enhance the taste or to make it more accessible over a long period.
There is a lot of debate out there on whether processed food is good or bad for your health, we are here to shed some light on the positives and negatives that processed food has on your health.
Here are the positives.
Convenience
For those people that live on a very tight schedule processed foods and don't have the time to constantly shop for groceries, processed food is probably the way to go for them. Canned or packaged food can be instantly prepared in a few minutes as opposed to cooking an entire meal with fresh ingredients which can take up to hours. Processed foods are also similarly priced as organic food and fresh foods making them the easier option of the two. They are also readily available in nearby stores and unlike certain foods, which are only available in certain times of the year, processed foods are available throughout the year.
Essential Nutrients
This may be debatable, but canned or frozen food contains the same amount of nutrients, if not more, like the fresh produce. In fact, some products even contain added nutrients that aren't available in the fresher products. But, do avoid processed foods that contain huge amounts of added sugar or syrup as they are less nutritious. Food with whole grains listed as ingredients are good for you as they have enough dietary fiber and nutrients to support your daily needs.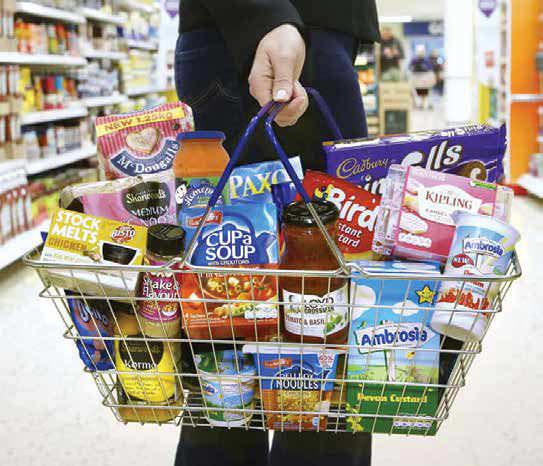 You can read up to 3 premium stories before you subscribe to Magzter GOLD
Log in, if you are already a subscriber
Get unlimited access to thousands of curated premium stories, newspapers and 5,000+ magazines
READ THE ENTIRE ISSUE
Mid November 2018, Issue 11