Flexitarianism
Do you want to reap the health benefi ts of a balanced vegetarian diet while still enjoying a cheeky barbecue every now and then? Then perhaps you should think about going flexitarian.
Move over, vegetarianism and veganism: the latest lifestyle trend to hit Australia is flexitarianism, also known as "casual vegetarianism".
Plant-based diets have become increasingly popular in recent years. Now, more than two million Australians report their diets are almost all or completely vegetarian, a considerable increase of 30 per cent in the past four years.
Vegetarian, pesctarian and vegan diets are simple to define but there's definite confusion about what it really means to be flexitarian, since the boundaries are fuzzier.
So what exactly is it and why has it become so popular? Is it a healthy lifestyle choice, a diet for the indecisive or just vegetarianism with benefits? We take a look at what the flexitarian lifestyle involves, its benefits and how to do it.
Flexitarianism & its benefits
Flexitarianism focuses on a plant-based vegetarian diet while still allowing eating fish, poultry or meat in moderation. Created by registered dietitian Dawn Jackson Blatner to help people reap the health benefits of being vegetarian while still enjoying a juicy steak when the craving hits, it's more a lifestyle than a diet.
So what are the real benefits of going flexitarian? The flexitarian diet is becoming increasingly popular due to its ... um, flexibility. It's great for people who don't want to be committed to a fully vegan or vegetarian diet and can be tailored according to the individual's lifestyle, allergies and intolerances.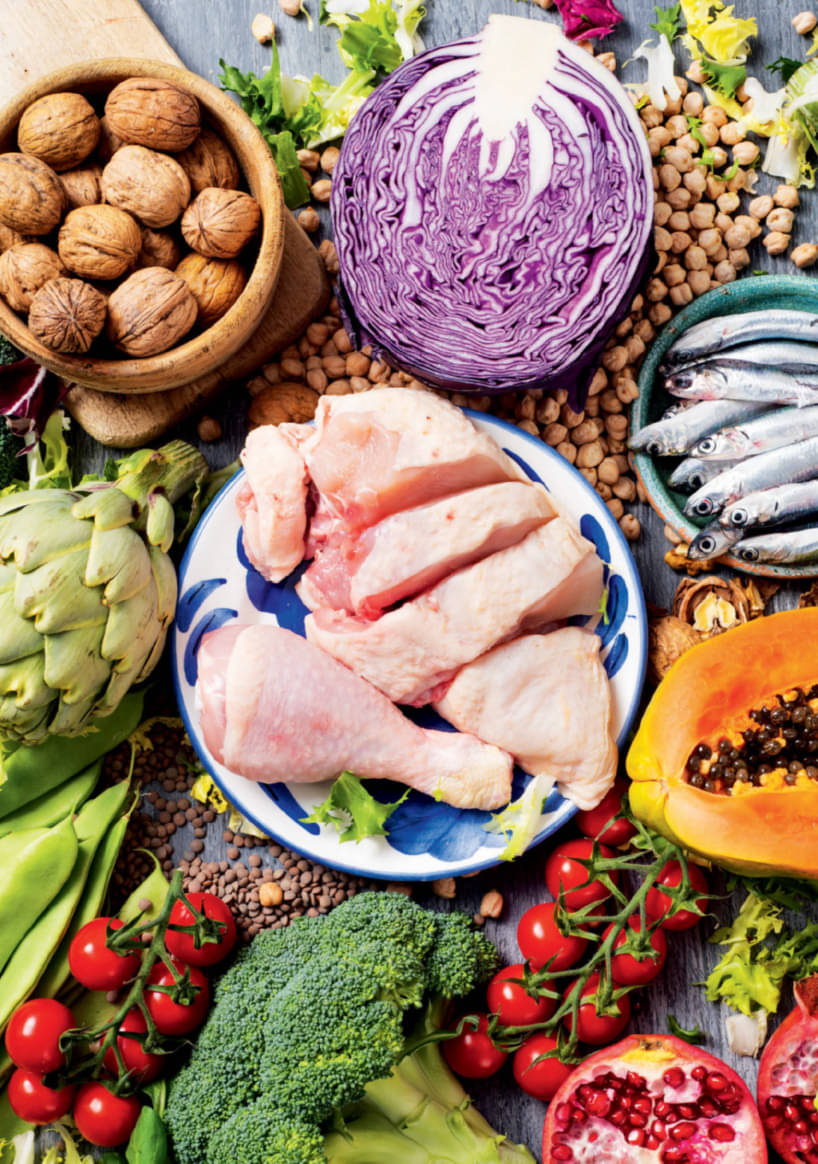 For a flexitarian there are no set rules, only guiding principles. For example, some flexitarians eat meat only once a month while others eat meat or fish more frequently, especially if it's from ethical and sustainable sources.
One of the biggest benefits of flexitarianism is its range of health benefits. A balanced plant-based diet is usually a lot lower in fat and salt than a diet high in meat and saturated fats.
You can read up to 3 premium stories before you subscribe to Magzter GOLD
Log in, if you are already a subscriber
Get unlimited access to thousands of curated premium stories, newspapers and 5,000+ magazines
READ THE ENTIRE ISSUE
Issue #25 2019