Nadiya's Kitchen Secrets
BBC Good Food UK
|
August 2019
We met BBC star Nadiya Hussain to find out how she saves time and money in the kitchen, and she shares recipes from her new book, Time to Eat
After rising to fame as the winner of The Great British Bake Offin 2015, Nadiya Hussain has become one of the nation's favorite food personalities, appearing on several BBC cooking shows including Nadiya's Family Favourites and The Big Family Cooking Showdown. In her latest cookbook Time to Eat, the mum-of-three shares her time-saving tips and nutritious recipes for busy families.
When my children were young, I was always in the kitchen cooking, and as much as I love doing it, I felt like I had no time to spend with them. So, I started cooking differently and that's why I decided to write the book – it's about cooking in a way that means you have time to eat and time to enjoy your family, too.
The main thing I've learned over the last 14 years is that the freezer is your friend. Having meals in the freezer, rather than ingredients to cook with, is better. My pruney granola bake (p102) freezes really well, so I always keep leftovers in the freezer for whenever we want cake for breakfast (because who doesn't?!).
The microwave is your friend, too. Do you ever have herbs left in the fridge at the end of the week? NEVER chuck them away! If you lay the herbs directly on the microwave plate and zap for about 20 seconds, they completely crisp up. Rub them in your hands into a pot and you end up with a pot of dried herbs!
I can't chuck anything away. I noticed my husband was about to throw a salmon skin out recently and I said 'whoa, hold on'. There was still some fish stuck to it so I zapped it in the microwave to make it easier to get the flakes off, then added it to cooked potato to make fishcakes. I also give some of our food waste to our chickens and we keep our eggshells and crush them up to line the outside of the flowerbeds – it stops slugs from getting on them. But with things like carrot peelings, broccoli stalks, etc, I'll put them in a big bag and keep them in the freezer. Then at the end of a week or two, I chuck the peelings in a pot with some broth and garlic to make a massive veg soup.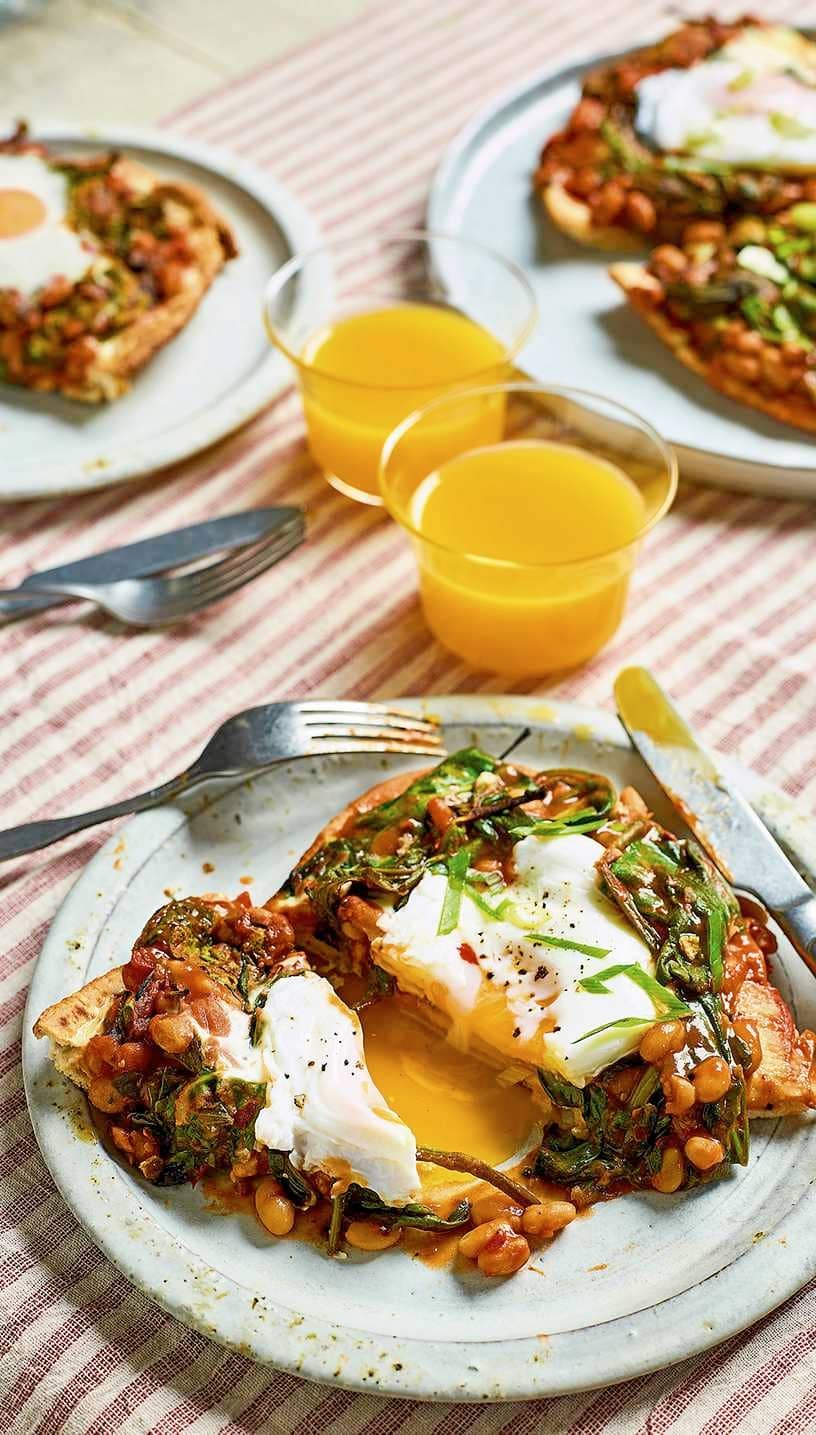 When I'm making a soup or curry, there's always a lot of garlic and ginger to peel. You can buy good ready-made pastes (which I use in my Thai red pepper soup, page 102), but I also like to make my own. When I have to peel a lot of garlic, I separate the bulbs in a bowl and pour boiling water on top. Once the water is cooler, I get my hands in and rub them and all the peelings come off easily. It works with onions, too. Then I whizz the garlic and ginger into a paste.
You can read up to 3 premium stories before you subscribe to Magzter GOLD
Log in, if you are already a subscriber
Get unlimited access to thousands of curated premium stories, newspapers and 5,000+ magazines
READ THE ENTIRE ISSUE
August 2019