Shedworks - Dune Dreamers
Xbox: The Official Magazine
|
Christmas 2018
Team Oxm Sits Down With Daniel Fineberg And Gregorios Kythreotis At Their Unique Shedworks Studio To Chat About Their Sandy Yet Spectacular Game, Sable.

OXM is inside the cosy heated confines of a small shed in the back garden of a north london home, where a beautiful and enchanting world is being formed at the hands of two talented individuals. for the past few years self-taught indie game developers Daniel fineberg and gregorios Kythreotis have been working their magic to bring us a game rich in wonder, exploration and discovery. Sable may have been created in a tiny place, but its announcement trailer at this year's e3 was a showstopper and with all eyes firmly fixed on this fascinating game, and studio, we were eager to find out more.
So, how did you end up developing a game in a shed?
Greg: I've had it since I was a student. My dad and I converted our normal shed into this workspace and literally a week after my final year we started Shedworks. It's better than having to work in the house or our bedrooms. It's significantly better because it's a physical separation between work and home. It's also our competitive advantage because our overheads are so low. Because we already had the equipment we didn't really have to spend anything to get us up and running. daniel: It meant that we had an office space. An actual physical place that we could use.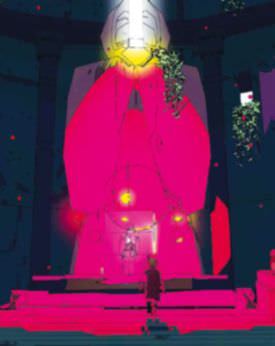 How did you go about learning how to make a game together and why did you want to make one in the first place?
Daniel: Google. We still Google stuff every day. We're just a professional Googlers really. I guess we both just liked videogames growing up but it never occurred to me that I could do it professionally. It was only in the last year of university when I did an introduction to programming course that I realised that actually, I'm quite good at this. I was quite good at maths at school but was very lazy and didn't engage in it. It didn't really apply to the real world and was super-abstract, but this was a concrete example of what you can do with maths. This is how you can make videogames with it. That sounds kind of obvious but it never occurred to me. So then I was like, "Cool, this is something I could actually do."
Greg: We've been family friends ever since we were born really, because our dads are both architects and went to university together. So we'd seen each other a decent amount between the ages of like ten and 12 and then we just didn't see each other very much until like 21 because of university and secondary school, etc. But I did see Daniel's dad quite a bit when he came to see my dad and in my final year I was showing him my work. I was doing some quite theoretical and conceptual stuff relating to architecture in videogames and he asked me what I wanted to do when I left university. It was clear that I didn't want to be an architect and I said I wanted to make videogames. I didn't know what that really entailed, but I wanted to do it. He said that Daniel had been learning how to program, so Daniel and I went to the pub and over a drink we just said we're not going to get a job in the industry or get internships, why don't we just make our own work experience?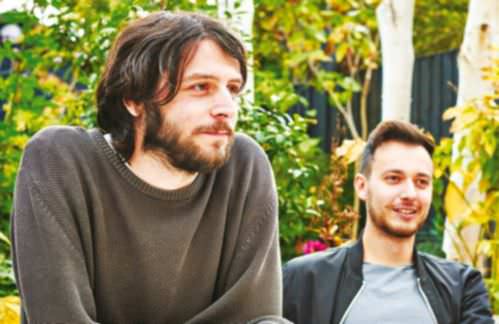 Where did the idea for the game come from?
Greg: It came while watching Star Wars: The Force Awakens, actually. When Rey is on Jakku. The idea was, what if she never left? I initially thought of the game as an isometric clicker game where you're just looting old fallen things and you come back and you sell what you loot and that was it. But then I thought, what if this was a fully 3D thing and you're driving directly between these locations rather than it just being a cutscene, and it just spawned from that.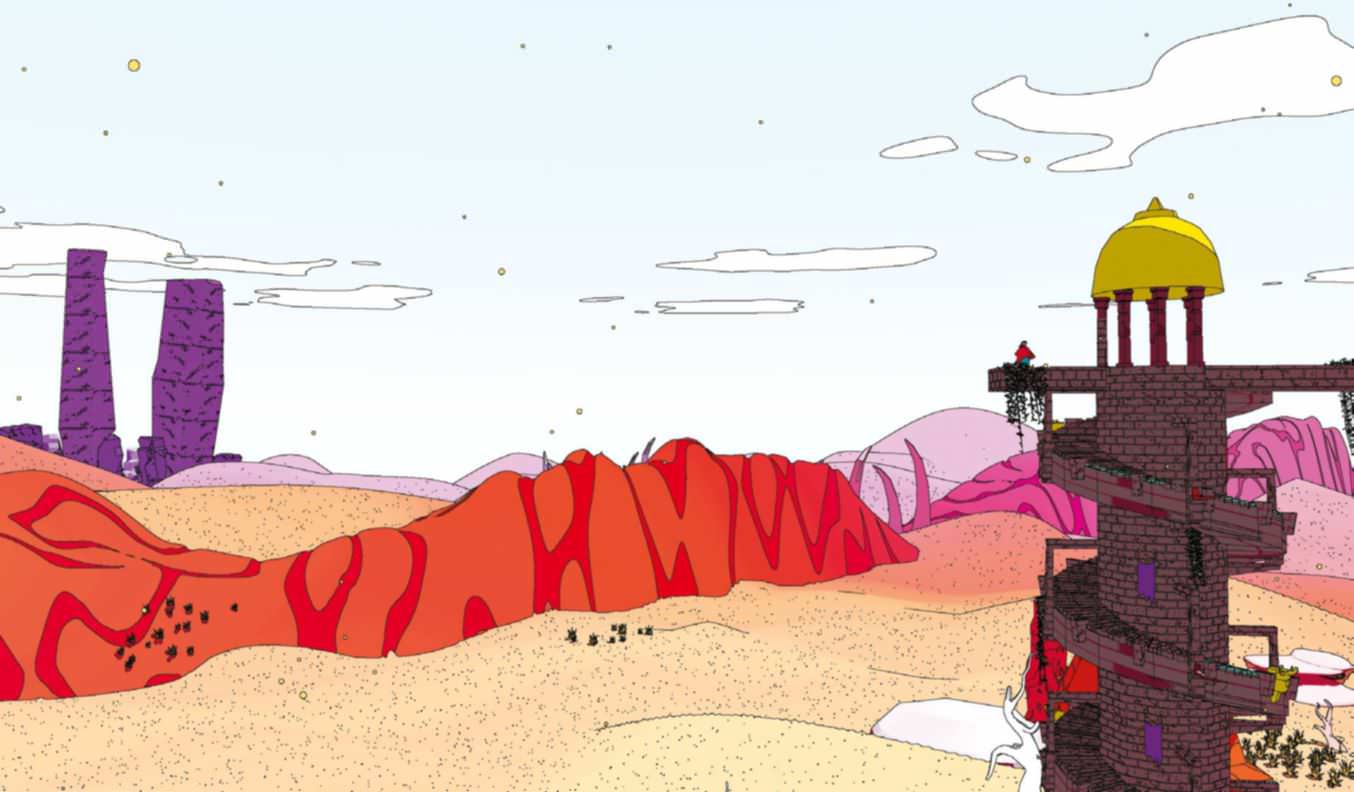 So do you often just come into the office in your pyjamas?
You can read up to 3 premium stories before you subscribe to Magzter GOLD
Log in, if you are already a subscriber
Get unlimited access to thousands of curated premium stories, newspapers and 5,000+ magazines
READ THE ENTIRE ISSUE
Christmas 2018