Control
Xbox: The Official Magazine
|
November 2019
A Hiss Hiss Bang Banger Of A Shooter.
Now this is one appropriate title. Remedy's latest action adventure makes Xbox One's peerless pad sing like few other games. Thanks to a brilliant set of abilities brought to life through a sumptuous set of animations, playing this gravity-defying shooter is like directing your own version of Inception… if Chris Nolan had spent less time obsessing over spinning tops and more on room flipping firefights. Few other games are so dizzyingly empowering.
Though it has issues with bad checkpointing and face-palming difficulty spikes, Control is one hell of an experience. We'll get to the galling grievances in a bit, but in the meantime, just know this is one of the better titles to hit Xbox One in 2019. Hell, if it weren't for some sadly regular, borderline infuriating fights in the last couple of chapters, you'd be looking at one of the best videogames of the last few years.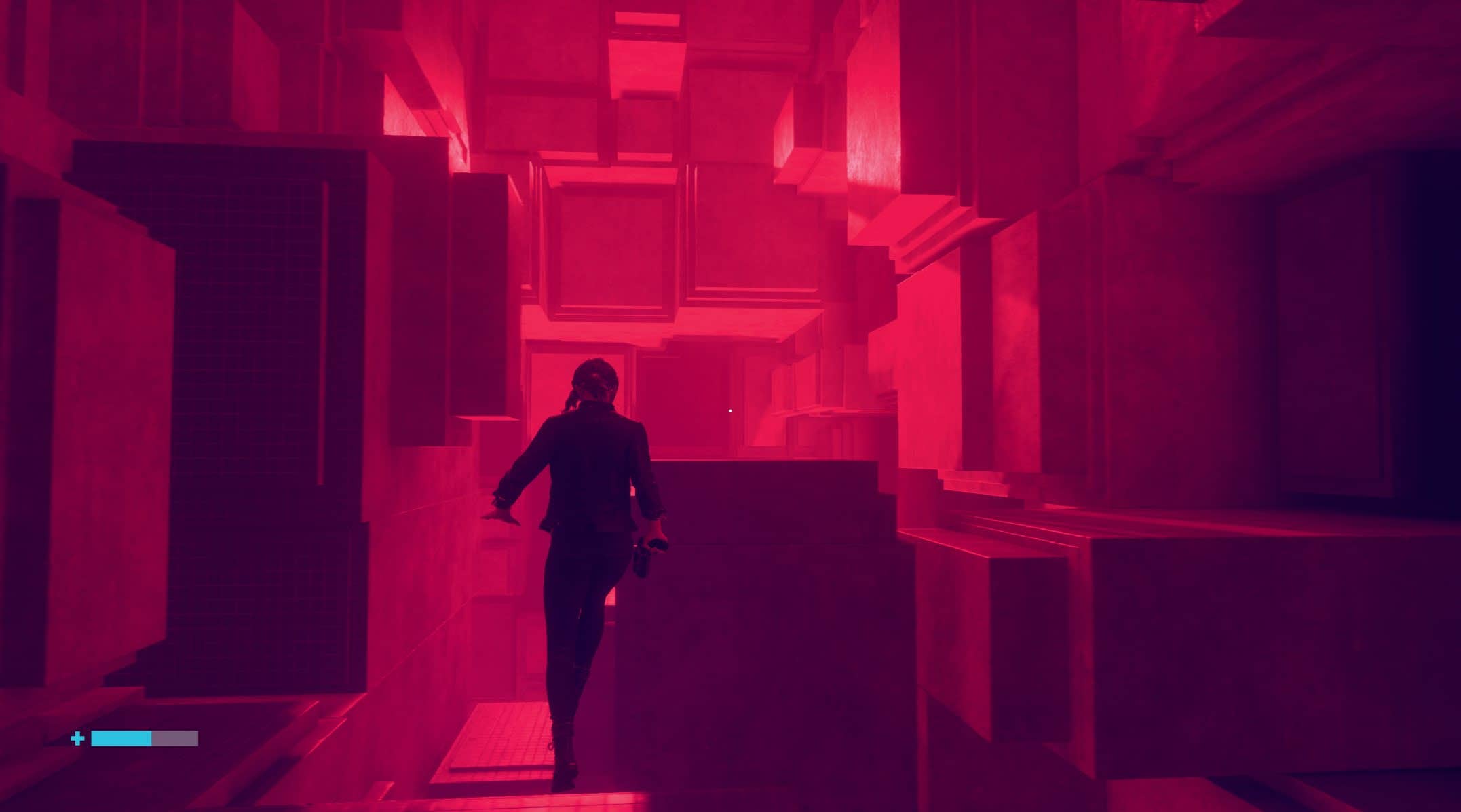 To go into granular story specifics may take away some of the inquisitive joy that comes from discovering Control's disorientating setting and plot. So here are the base facts to ensure nothing is spoiled: you play Jesse Faden, the newly appointed, superpowered director of an ultra shady government bureau, and a hell-bent sibling in search of her long-lost brother. Confined to the bewildering, bewitching confines of The OIdest House – a vast building which constantly contorts – it's your job to stop an otherworldly, zombielike presence known as The Hiss.
Hiss and hers
Jesse is a bit like Keanu Reeves' Neo. Well, if you ditched all that confused existentialism. The Matrix actually offers up a key, bullet-bypassing comparison. Looking back at Remedy's history, the studio helped establish 'Bullet Time' as a trendy mechanic in videogames. After the Wachowskis wowed the world with their sci-fi flick in 1999, Max Payne nailed slow-mo shootouts like almost no other game. Launching two years after Keanu's kung-fu masterpiece, the shell dodging cop made an art out of virtual gunfights, and it's a legacy Control confidently builds upon.
You can read up to 3 premium stories before you subscribe to Magzter GOLD
Log in, if you are already a subscriber
Get unlimited access to thousands of curated premium stories, newspapers and 5,000+ magazines
READ THE ENTIRE ISSUE
November 2019