Samsung Galaxy Note 20 Ultra: A love note to Note lovers
If you want it all and can afford it.
Our Samsung Galaxy Note 20 Ultra review found three clear reasons to make the jump to this new flagship phone:
Mystic Bronze, laser autofocus, and the S Pen's new 8ms latency. And if you're looking for any reasons not to, well, there are plenty of those in this review too—namely, it's gigantic, expensive, and not a huge upgrade over the S20 Ultra.
But if you're a Note fan, you know exactly what you're getting and you know you want it: the biggest, fastest, and most powerful Android phone you can buy. For everyone else, it's not so simple.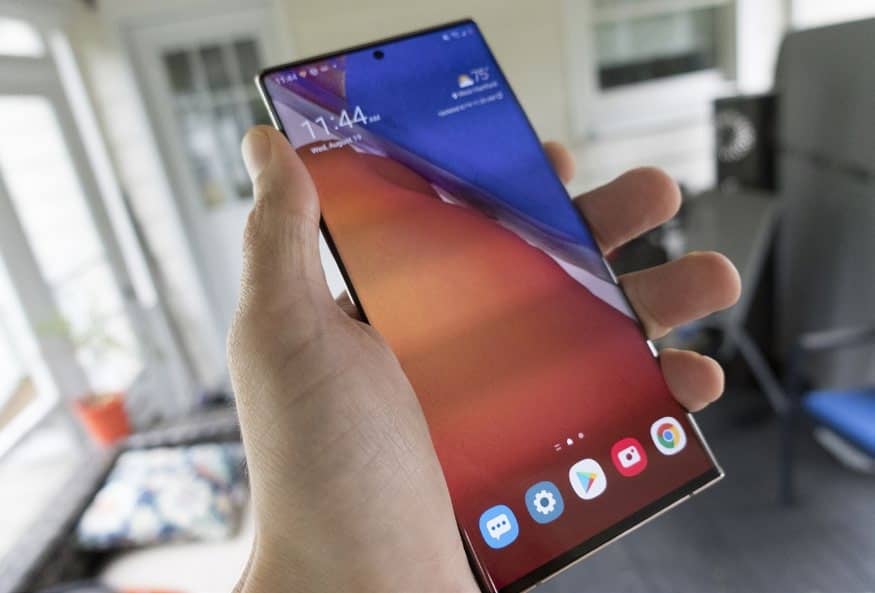 Samsung's flagships have gotten so good that reviews of them are all basically the same: Yes, they have the best specs, but they're also the most expensive (although the Note 20 Ultra actually costs $100 less than the S20 Ultra). The math is brutally clear: Even with trade-ins and carrier offers, you're still going to be paying more for this phone than for any other Note that came before it (go.pcworld. com/10pl).
There's no doubt that you're getting a lot for your money with the Note 20 Ultra. But Samsung has raised the bar so high, the best might not be worth the price of admission anymore.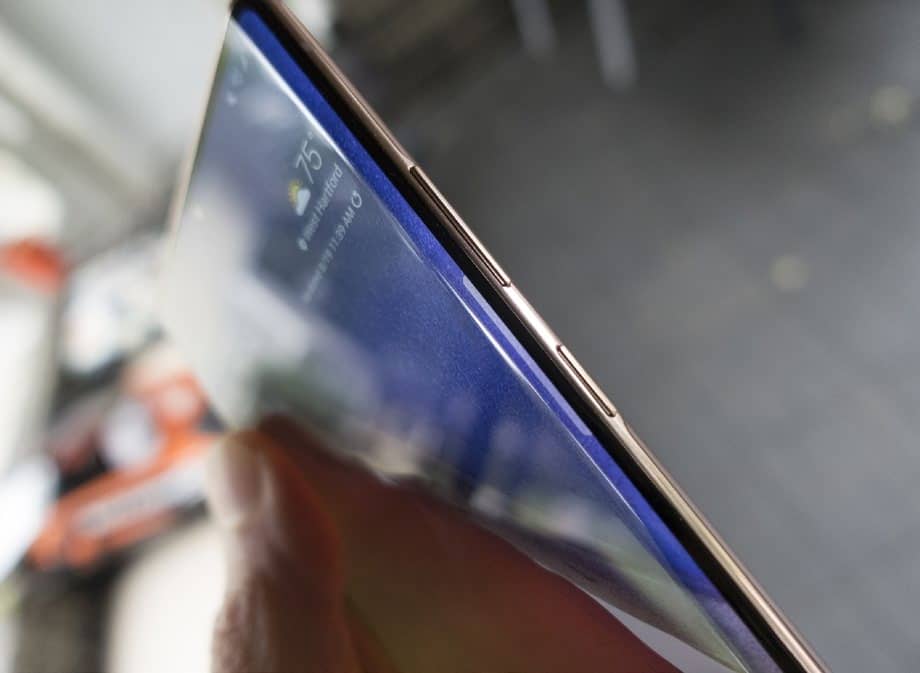 BIG, BOLD, BRIGHT, AND BEAUTIFUL
There's no nice way to say it: The Note 20 Ultra is the most unwieldy phone I've ever used. Granted, it's about 15 grams lighter than the S20 Ultra, three-quarters of a millimeter thinner, and only a couple of millimeters wider, but that phone was already at the upper limit of what my hands and pockets could handle. The extra width on the Note 20 Ultra, along with its very boxy shape, makes it feel incredibly uncomfortable to handle and carry.
The unwieldiness is due in no small part to the camera bump. You've seen it in photos, and it's every bit as obtrusive as it looks. The Note 20 Ultra's impressive thinness actually works against it here, making the bump feel much thicker by comparison. The size also means it's tough to use when resting on a table. I even encountered some issues with charging pads. A case would help, but you wouldn't want to use one.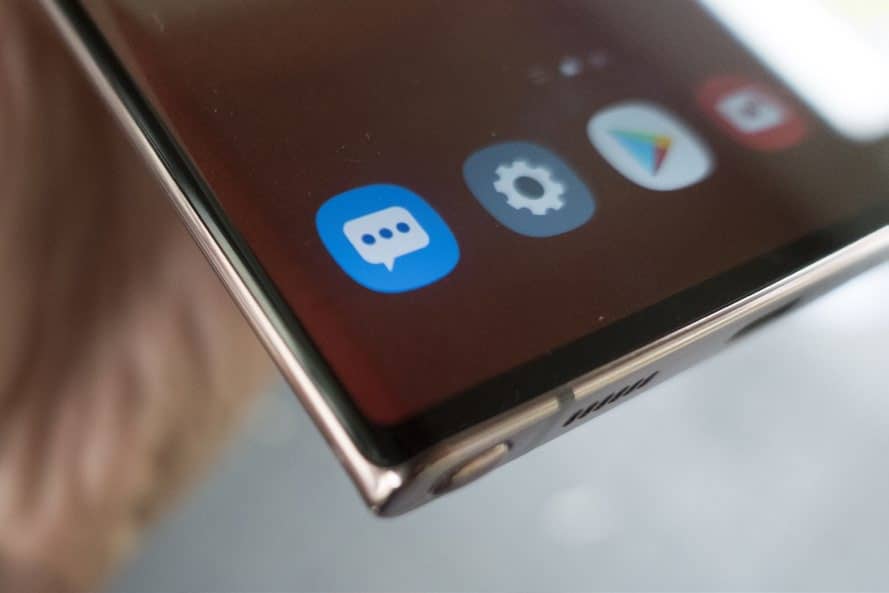 Why? Because the Note 20 Ultra is flat-out gorgeous. Samsung's new colors are dubbed "Mystic," and they give the Note a refinement and dignity that contrasts with the pop-culture vibe one gets from the S20 Ultra's (go. pcworld.com/s20u) bright, iridescent "Cosmic" colorways.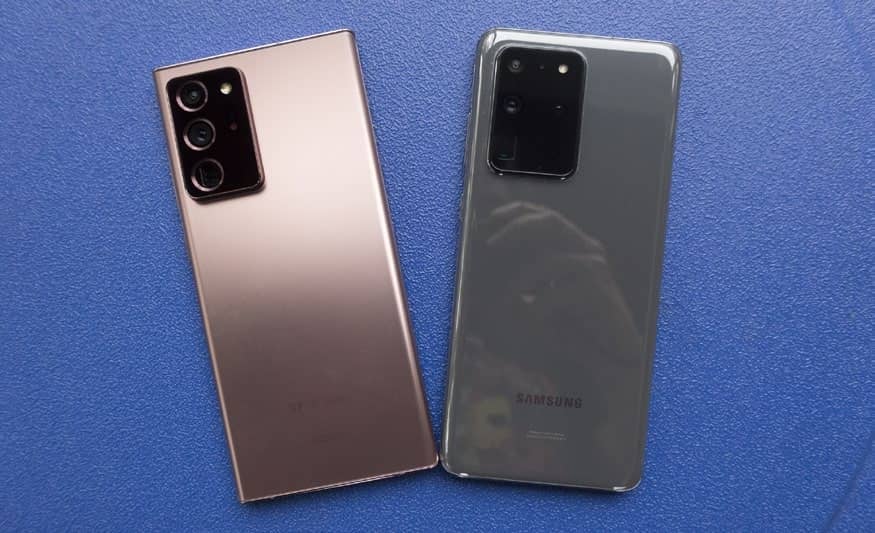 The Note 20 Ultra has a luscious matte finish that's nicer than what I've seen on any Galaxy phone I've ever used. It doesn't need to grow on you like the iPhone 11 Pro's Midnight Green, or wait for the right light like the Note 10's Aura Glow. It repels fingerprints like it was made of plastic, and it has a better grip than the glossy S20 does. The new bronze color's matching, stainless-steel sides add a touch of sophistication, accentuated by the slivers of color that peek out above and below the display. You'd be nuts to get any other color and even more nuts to put a case on it, even a clear one.
The front of the phone is equally fabulous. The bezels around the enormous 6.9-inch screen are about as thin as they can get without disappearing completely. The curved edges contrast nicely with the flat top and bottom.
Because it's a Samsung flagship, it goes without saying that the display is big, bright, and breathtaking. But I'll say it anyway. Samsung somehow manages to top itself with each new flagship. If you go deep enough in the comparison with the S20 Ultra, you'll see a more consistent white balance and a higher max brightness (a whopping 1,500 nits using adaptive brightness), but all you'll notice are the vibrant colors and deep blacks.
The Galaxy Note 20 Ultra has the same 120Hz display that Samsung introduced with the S20, so, unfortunately, you still need to drop the resolution to Full HD to use the 120Hz setting, but it's a small sacrifice. Once you try it out, you won't want to go back. but here it has an adaptive refresh rate to conserve battery life. So if you're reading an article, the rate will drop to 60Hz, but if you're playing a game or watching a movie, it'll increase to 120Hz. It's a great battery-saving feature and one that looks to be exclusive to the Note. Samsung has announced the One UI 2.5 features that are coming to the S20 (go.pcworld.com/tktk) and the adaptive refresh isn't one of them.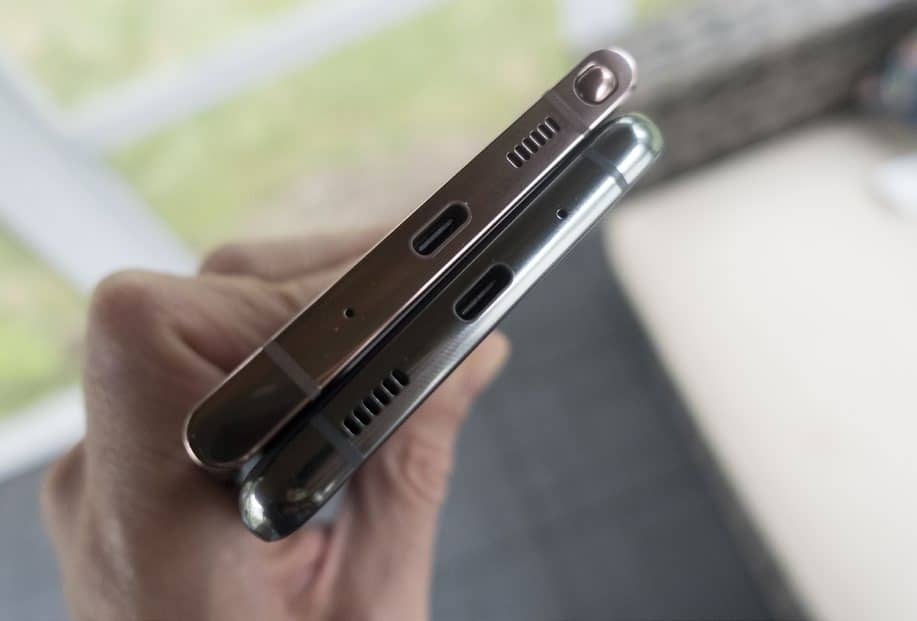 POWER TO SPARE WITH SOME SPARING PARTS
The Note 20 Ultra might not be a true "gamer" phone like the Asus ROG Phone 3 or the Lenovo Legion Duel (go.pcworld.com/ lndl), but it packs just as much of a punch. The Snapdragon 865+ combined with 12GB of LPDDR5 RAM produced the best scores I've ever seen on an Android phone:
Geekbench 5
Single: 966
Multi: 3,067
Compute: 3,652
PCMark
You can read up to 3 premium stories before you subscribe to Magzter GOLD
Log in, if you are already a subscriber
Get unlimited access to thousands of curated premium stories, newspapers and 5,000+ magazines
READ THE ENTIRE ISSUE
October 2020