Ryzen 9 3950X - a 16‑core Challenge To Intel's Gaming Dominance
Will AMD's 16 cores of goodness erase Intel's gaming advantage? Only tests will tell.
With the debut of AMD's 16-core Ryzen 9 3950X, Intel's slim lead in gaming CPUs could disappear. Announced recently by AMD CEO Lisa Su at her keynote at E3, the company also claims that its new stack of 7nm-based Ryzen 3000 chips are competitive with Intel's higher clocked CPUs in games, and dominant in multi-tasking chores.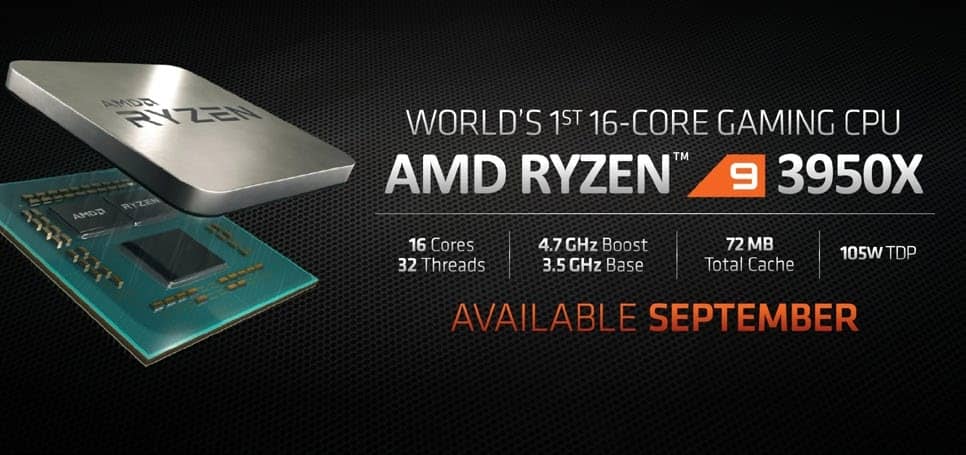 The big news, of course, was the long-awaited, much-whispered Ryzen 9 3950X. During her keynote, Su said the CPU, which will be available in September, features a boost clock of 4.7GHz with a base clock of 3.5GHz. The chip will sell for $749.
Besides a massive cache of 72MB, not much else was said about the Ryzen 9 3950X. But its arrival means that AMD has fully fleshed out its lineup that will take on Intel's 9th-gen chips.
WHAT MAKES RYZEN 3000 SO MUCH FASTER?
Ryzen 3000's performance increases don't seem to come from just one single aspect, but an accumulation of changes between the Ryzen 3000 series and older Ryzen 2000 chips.
Obviously, one of the big advances is the process shrink from Ryzen 2000's 12nm to Ryzen 3000's 7nm. AMD officials said process shrinks typically increase wire resistance, as the wires literally get smaller. But the company has successfully gone against that and actually increased clock frequencies generation to generation.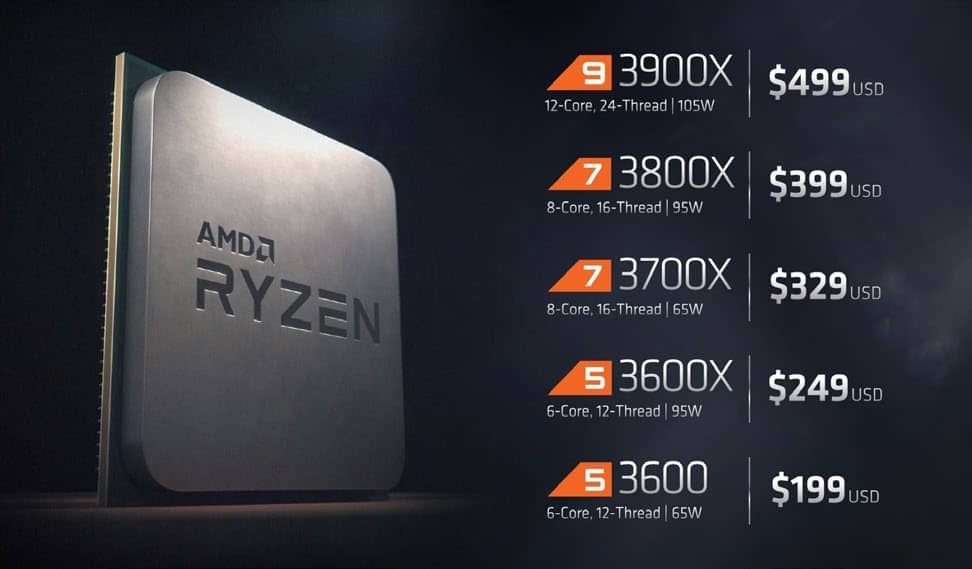 The smaller process yields sizable power efficiency increases, too. For example, AMD said a Ryzen 7 3700X offers 75 percent more performance than a Ryzen 2700X in Cinebench R20 multithreaded tests. During that test, the Ryzen 7 3700X consumes 135 watts at the wall, while the Ryzen 7 2700X demands 195 watts.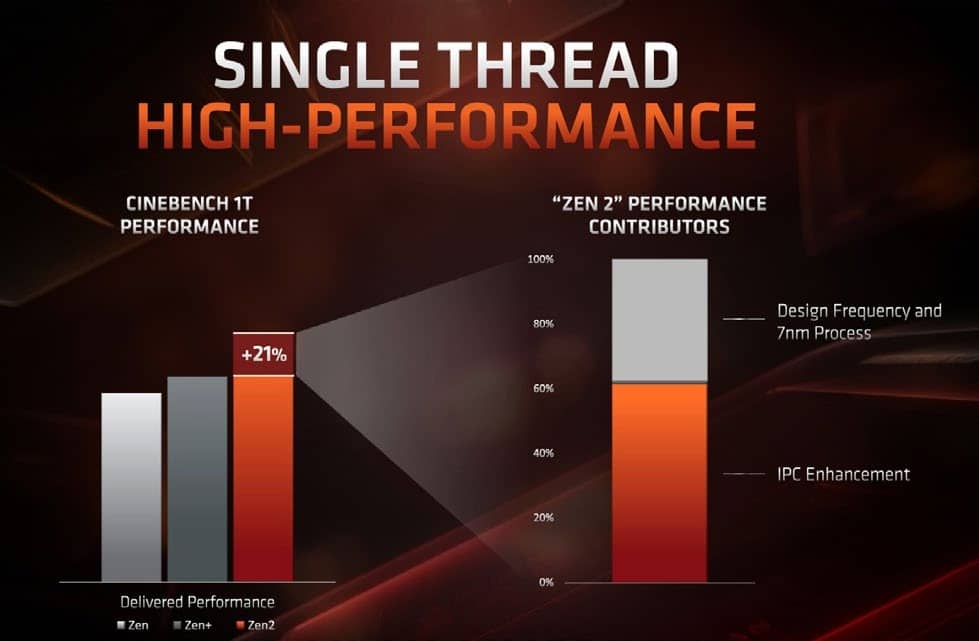 When companies move to a completely new process technology, they usually keep other aspects of the chips intact. In the move from 12nm to 7nm process, however, AMD took the additional step of redesigning the x86 core's innards, adding a new front-end with improved branch predictor, better instruction pre-fetching, and larger caches. The 7nm Zen 2 cores basically feature double the floating point performance over 12nm Zen+ cores, yielding a 25-percent increase in performance for the same power as the Zen+ chip.
AMD has also worked hard to address one of the issues it's had with memory latency. By moving from DDR4/2667 to DDR4/3600, many games yield up to double-digit performance bumps.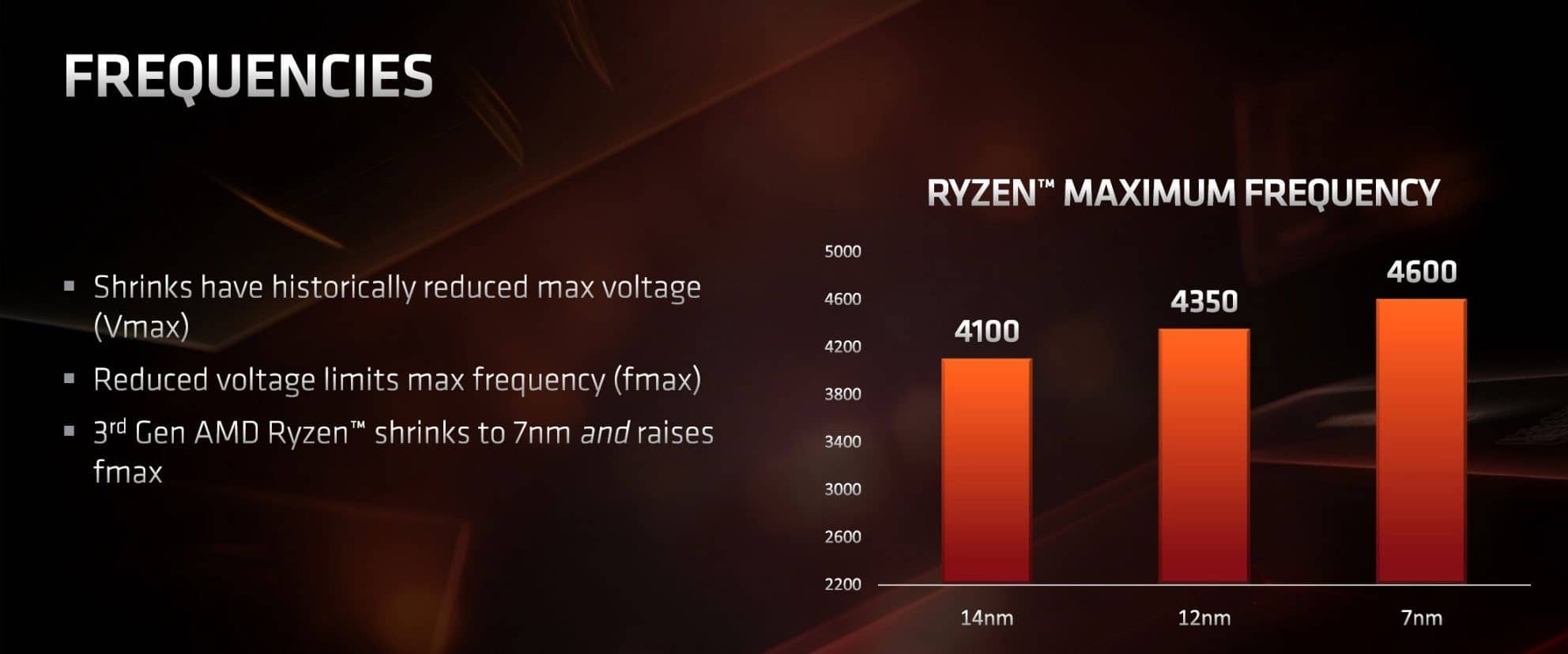 You can read up to 3 premium stories before you subscribe to Magzter GOLD
Log in, if you are already a subscriber
Get unlimited access to thousands of curated premium stories, newspapers and 5,000+ magazines
READ THE ENTIRE ISSUE
July 2019