LG G8 ThinQ: Gimmicks With A Capital 'G'
Different isn't better.
It's not enough for LG that the G8 ThinQ has the best processor, a great screen, an impressive battery, and a solid camera. Like nearly every G phone that came before, the G8 also has to be different, and that's where it gets tripped up.
Had LG focused on the things that matter while undercutting its Samsung and Google rivals, it might have had a hit on its hands. Instead, the LG G8 is filled with gimmicks that might be fun initially, but their persnicketiness and general uselessness ultimately frustrate and cheapen the experience.
That's a shame, because underneath all of the gimmicks is a really good phone. Maybe even a great one.
Mind you, the G8 is still saddled with LG's overly staid design language and UI deficiencies. But with top-of-the-line specs and gesture navigation, LG's latest flagship should be able to stand up to the Galaxy S10 or Pixel 3 XL. And it probably would, if not for all of those gimmicks.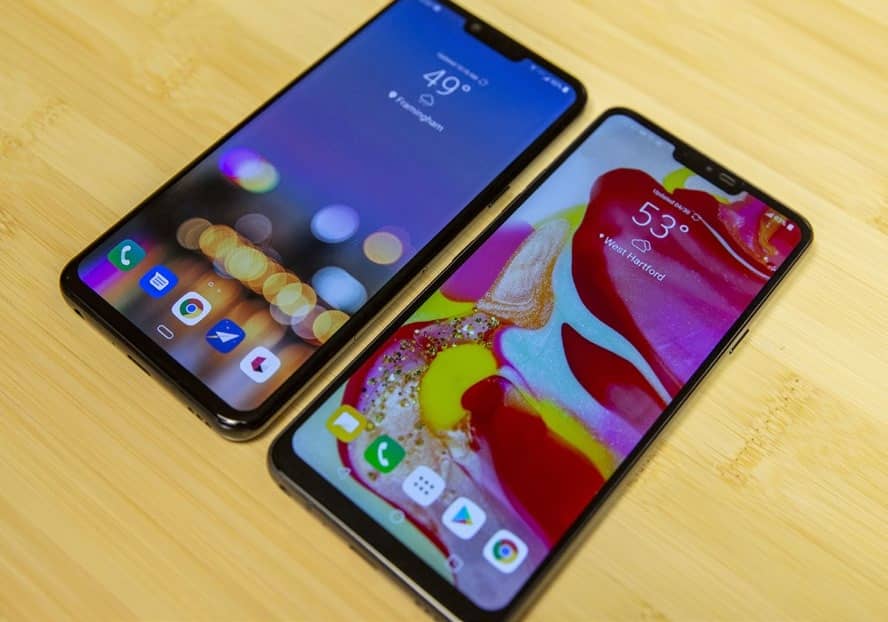 DESIGN REMAINS THE SAME
If you've ever seen the LG G7, you already know what the G8 looks like. It has the same 6.1-inch display, ports, and overall shape, and comes in the same two colors: black and silver. The dedicated Google Assistant button remains. While the G8 is a touch heavier at 167 grams (versus 162 for the G7), the two phones have an extremely similar aesthetic and frame, right down to their unbalanced bezels:
G8: 151.9 x 71.8 x 8.4mm G7: 153.2 x 71.9 x 7.9mm
Things are a little different on the back. LG has mounted the camera array horizontally rather than vertically, bringing it more in line with the V40 than with previous G phones. It's also fully encased under the glass, which gives it a sleeker, smoother look compared to other all-glass phones. If not for the fingerprint sensor in the middle, in fact, the back of the G8 would be just as smooth as the front. It's a good look, and makes the camera bumps on Apple's iPhone XS all the more unsightly.
One drawback to all that uninterrupted glass, however, is slipperiness. On several occasions, my G8 slipped off a table that either had an otherwise imperceptible decline or was rattled enough to move the G8. For the first time since I've been writing phone reviews, I actually had to send it back because my first review unit fell and cracked. So you'll probably want to put it in a case, which negates the smoothness of the design.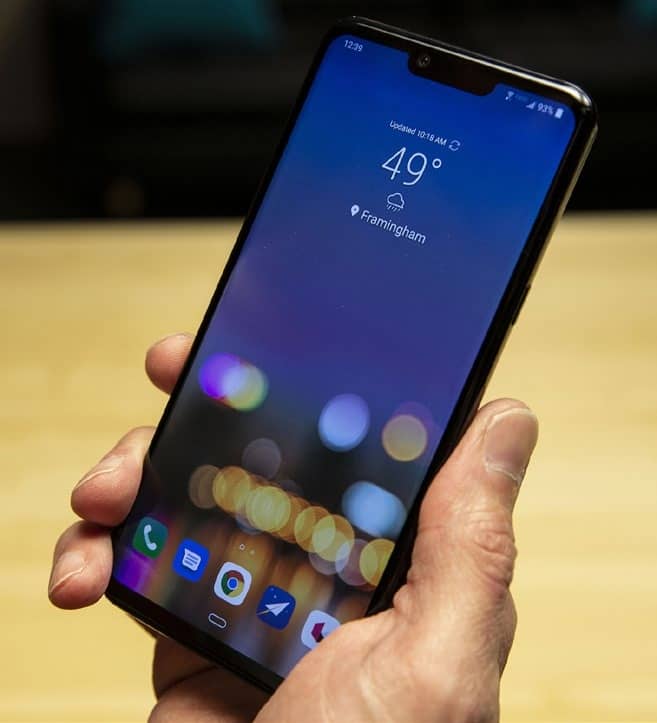 A TOP-NOTCH SCREEN, PROCESSOR, AND BATTERY
The G8's display is the same size and resolution as the G7's, notch and all, but there's one big change: LG has switched from LCD to OLED. LG's OLED screens have been somewhat problematic in the past, with dull colors and banding, but there's no such issues here. It's definitely a nice upgrade to last year's LCD, even with a notch that LG insists on calling a "new second screen."
You can read up to 3 premium stories before you subscribe to Magzter GOLD
Log in, if you are already a subscriber
Get unlimited access to thousands of curated premium stories, newspapers and 5,000+ magazines
READ THE ENTIRE ISSUE
June 2019