IS THIS CHROMEBOOK ABOUT TO DIE? WHY GOOGLE'S EXPIRATION DATES MATTER
DON'T GET STUCK WITH A SHORT-LIVED LEMON.
If you're the kind of person who looks at the milk carton expiration date or squeezes the bread before you buy it, then you probably don't want to buy these 77 Chromebooks. That's because after examining every single Chrome OS device listed in Google's database, we've found a healthy amount of them that are about as fresh as a three-day-old donut.
Google publishes expiration dates for Chromebooks on its support site here (go. pcworld.com/xpdt). But rather than drill down into each Chrome OS device maker's page to find out if just one particular Chromebook was expiring, we compiled a list of every single device and then sorted it by expiration date.
We found 51 expired devices, another 35 with just one year left of support. Another 29 had two years of "life" left, and another 13 with less than three years. Frankly, that's a lot of Chromebooks you could potentially purchase that will no longer get updates very soon after you buy it. All told, not counting the already expired Chromebooks, there's 77 we think you may want to avoid right now. We'll list those laptops bellow.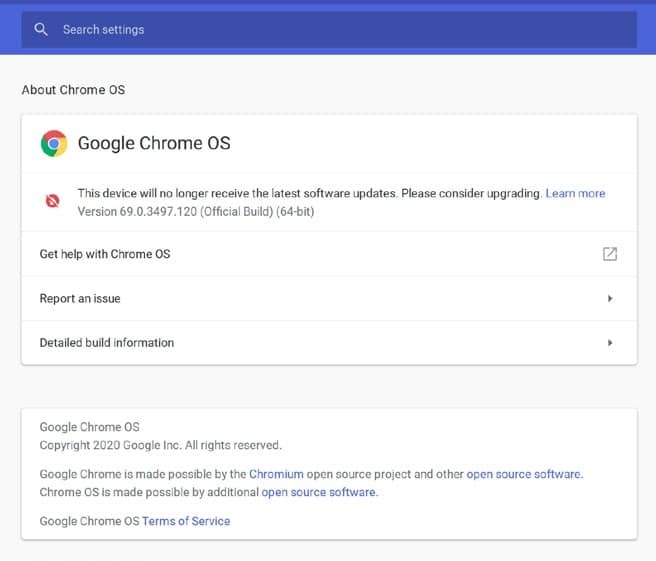 WHAT IS A CHROMEBOOK'S LIFESPAN?
The concept of an expired computer itself isn't new, but Chrome OS has taken heat (go. pcworld.com/tkht) for years over it. Since Chromebooks are essentially low-cost hardware running a very lightweight Linux operating system as a vessel for the Chrome browser, few expected them to expire (go.pcworld.com/fwwxp).
What's a bit different with Chromebooks is that the hardware itself expires. With an "expired Windows 7 laptop," for example, you can simply buy Windows 10 and keep using the laptop rather than buying a new one. With a Chromebook there is no option to buy an updated version of ChromeOS — the only answer to continue getting updates from Google is to buy a new one.
You can read up to 3 premium stories before you subscribe to Magzter GOLD
Log in, if you are already a subscriber
Get unlimited access to thousands of curated premium stories, newspapers and 5,000+ magazines
READ THE ENTIRE ISSUE
October 2020