How 'Warcraft III' Became A Great 'Lord Of The Rings' Game
PCWorld|March 2020
It doesn't get discussed as much as 'Defense of the Ancients,' but 'Warcraft III' had a surprising symbiosis with 'The Lord of the Rings'—one that's worth revisiting.
Warcraft III: Reforged has been released. We may never get a Warcraft IV, but at least III and its expansion The Frozen Throne are finally getting some love: A refined user interface, more detailed units and buildings, native 4K support, and so on. It's been a while since I've played either campaign, and I'm looking forward to revisiting it. Arthas's downfall is still one of Blizzard's best storylines, and I'm excited to see it fully redone.
Blizzard's authored story is the smallest portion of my love for Warcraft III though. I played it for years, and what kept me coming back is an element that was incredibly important at the time, but rarely discussed now: Warcraft III was one of the best Lord of the Rings games. Maybe the best.
And it happened by accident.
YOU BOW TO NO ONE
Warcraft III shipped in 2002 with a robust set of mapmaking tools. To younger folks that might sound weird now. "Mapmaking tools?" But once upon a time it was normal. In the '90s and early '00s, most multiplayer games shipped with official tools for creating custom maps or scenarios. I imagine a number of today's developers grew up making maps for Unreal Tournament, Quake, Counter-Strike, Age of Empires II, and yes, Warcraft III.
People tend to remember Warcraft III's custom scene because of Defense of the Ancients, which makes sense. There's a "student becomes the master" aspect to it, with the fairly rough Defense of the Ancients mod eventually spawning two of the biggest games in the world, Dota 2, and League of Legends.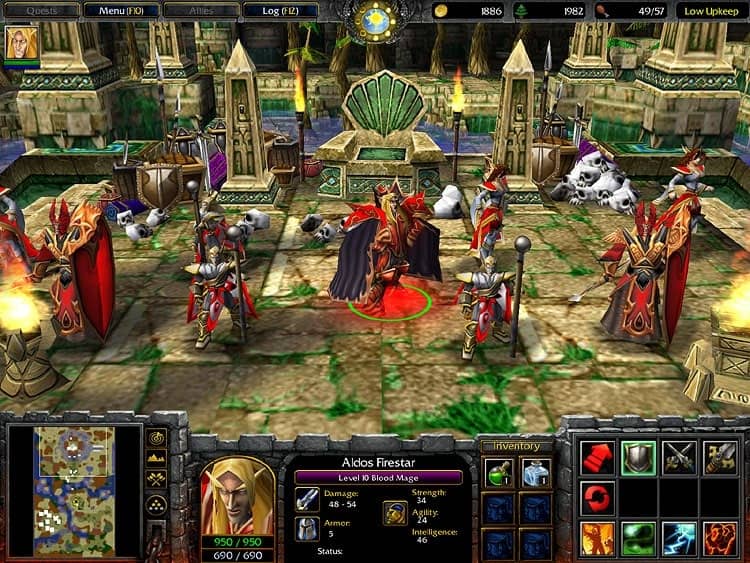 For me it's always Lord of the Rings, though. Peter Jackson's The Fellowship of the Ring released in December of 2001, a mere six months before Warcraft III. The Two Towers released six months after, in December of 2002. Then you get Warcraft III: The Frozen Throne in the summer of 2003, and The Return of the King in December 2003.
You can read up to 3 premium stories before you subscribe to Magzter GOLD
Log in, if you are already a subscriber
Get unlimited access to thousands of curated premium stories and 5,000+ magazines
READ THE ENTIRE ISSUE
March 2020