Deleting your Facebook account may be a fantasy you entertain briefly every time you see one too many intrusive ads or political posts (go.pcworld.com/poli) on your feed. We understand.
The good news is, you have two options for fulfilling this fantasy: deactivation, which can be undone, or full-on deletion—and even then, you have a chance to change your mind.
Here's how they both work.
DEACTIVATE YOUR FACEBOOK ACCOUNT
Deactivating your Facebook account puts it on hiatus. Your profile will be removed from the site, as will most of what you posted to Facebook, though messages and other things will stick around).
Deactivation can be undone. Facebook will retain your data in case you decide to come back. You can always reactivate your account later by logging in to Facebook. If you're not sure you want to leave permanently, this is a great way to try the Facebook-free life before you make a final decision.
To deactivate your account, log in to Facebook. At the top of your Facebook page, click the down-arrow icon at far right. Choose Settings from the menu that appears, and then on the next screen select General from the list along the left side of the window.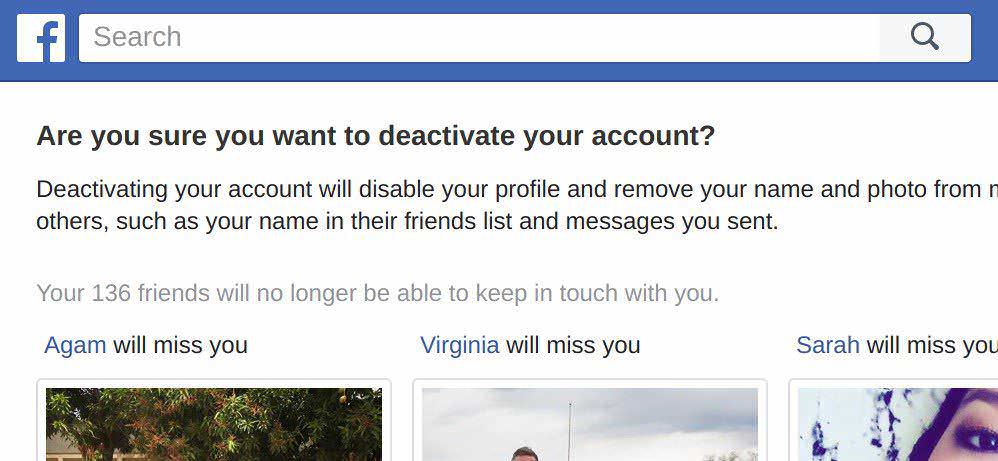 Once there, go to the Manage Account section at the bottom to find the option to deactivate your accou