Google Pixel 4a: Android's affordable answer to the iPhone SE
And that battery life.
Like Apple's $400 iPhone SE (go.pcworld.com/ifse), the $349 Google Pixel 4a isn't a want phone, it's a need phone. Apple made certain sacrifices with its budget iPhone to keep the price low, and Google has done the same with its own cut-rate Pixel, dropping features like wireless charging, 90Hz Smooth Display, Face Unlock, and a dual camera that pushed the Pixel 4 XL to $900 (go.pcworld. com/p4xl).
You might think you need those features, but you probably don't. You only want them. With just 6GB of RAM and a 60Hz display, the Pixel 4a still delivers an Android experience that's as smooth and speedy as any premium phone. Night Sight and Live HDR+ bring a high-end feel to photo-taking that rivals anything Apple brings with the iPhone 11 Pro (go.pcworld.com/i11p). And while I'll admit that I miss wireless charging, wired charging is plenty fast out of the box.
For a third of what Samsung charges for its new Galaxy Note 20 Ultra (see page 42), the Pixel 4a nails the bare necessities: a lightweight phone with a nice design that'll take great pictures and last all day. Put it all together, and you're getting the most practical Android phone ever made and the easiest buying decision you'll ever make. You don't even need to pick a color—it only comes in black.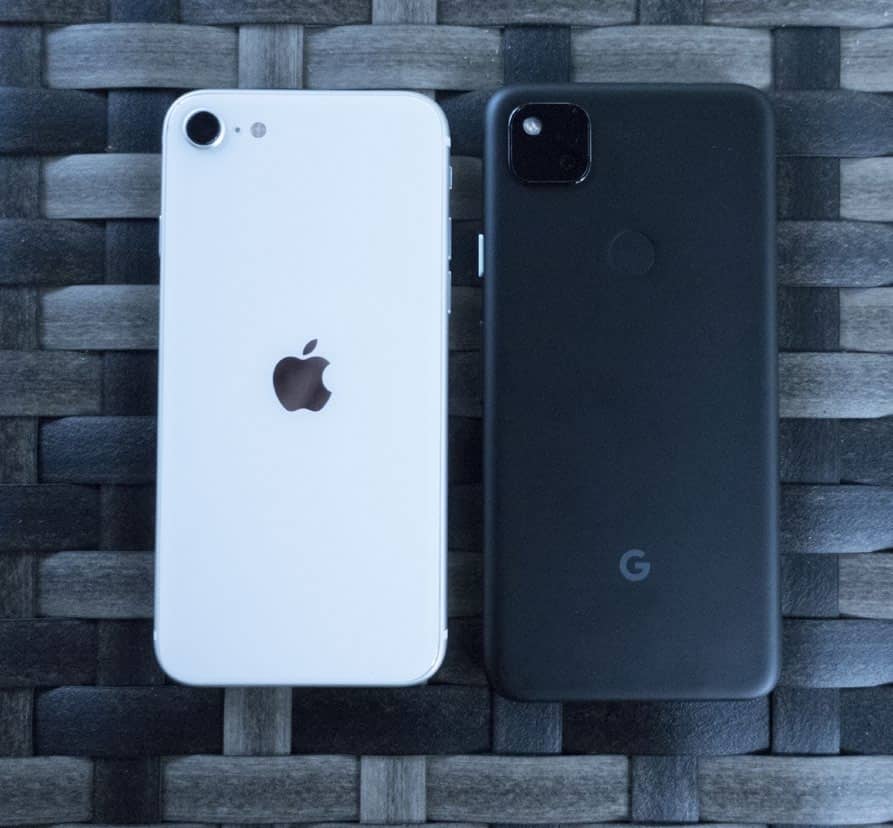 A GOOGLE PHONE THAT ACTUALLY LOOKS GOOD
I've never been a fan of Google's overly utilitarian design language, but it's done an admirable job with the Pixel 4a. The giant bezels around that have been present on nearly every other Pixel have been dramatically thinned around its screen to give the phone a high screen-to-body ratio (83 percent). The Pixel 4a's small size means it has a relatively small display as well—5.8 inches, which is smack dab in the middle of the 5.6-inch Pixel 3a and 6-inch Pixel 3a XL.
The 2340x1080 display is essentially the same one you get in the Pixel 4, so the same frustrations are present. Colors will be muted even in Boosted mode and system text has an ever-so-slight glow around it. Still, it's a good size for a phone in this price range that's basically in the sweet spot for whatever you want to do. Videos and games look good, text is plenty big, and apps have plenty of room to operate. And since it's basically all screen on the front with nicely rounded corners that match the contours of the body, the screen feels even bigger than it is.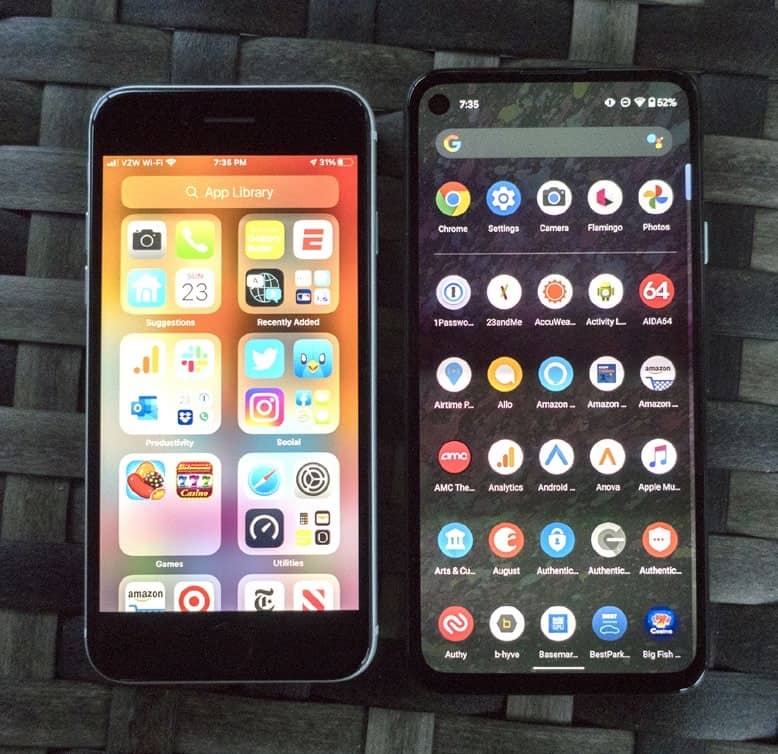 Part of that optical illusion is due to Google's use of a hole-punch camera on the 4a, a first for a Pixel phone. It's left-aligned rather than centered, so the status bar will be pushed out of place, but it's a giant step forward for Google's phone design and blows away Apple's four-year-old iPhone SE.
However, there's no mistaking the Pixel 4a for a premium Android phone. It's made of plastic and only comes in black, so there's no must-have color or shimmery effects to catch your eye. In the top left corner, you'll find a replica of the square camera array on the Pixel 4, but the smaller size and black color set against the matte black body of the phone helps it blend in. Compared to the iPhone SE's glass back, the Pixel 4a feels a little cheap, even if it is incredibly light at 143 grams (versus the SE's 148-gram body).
That plasticky feel extends to the buttons, which have a stickiness like a case that hasn't been broken in. But the mint green-colored power button looks great, especially against the all-black enclosure, and the trademark curved sides fit perfectly in your hand. It's the first Android phone I've used in a long while that's truly comfortable using with one hand, and anyone who's looked longingly at the iPhone SE's stature will be very pleased with the Pixel 4a.
You can read up to 3 premium stories before you subscribe to Magzter GOLD
Log in, if you are already a subscriber
Get unlimited access to thousands of curated premium stories, newspapers and 5,000+ magazines
READ THE ENTIRE ISSUE
October 2020